What really is the best month to be in Paris? It doesn't matter what your interests are, in September, you can always find something that will interest you - from classical music concerts, opera classics, Design Week, and a whole lot more. See Paris come back to life in September!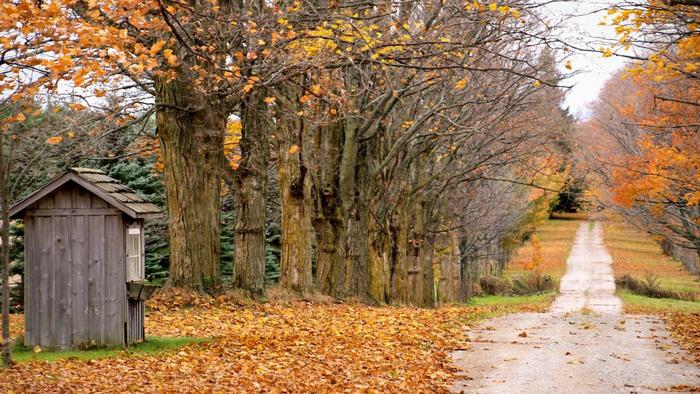 For me September is the best month to be in Paris. I've called it home for more 15 years now, but each September, there is just a different energy in the city. Every August, like the rest of the people in the city, I escape. I escape the heat, I escape the crowds, I escape my life. Generally speaking this means going home to the UK or taking myself off on some kind of a luxury holiday. This year, I didn't have quite so much money. Economic problems? Maybe. But I decided to just go home. I've just returned to this wonderful place and I wanted to write about the feeling and also highlight how the energy of the place changes so dramatically in such a short space of time.
For many years, I have harboured the theory that cities are people. Well, they are similar to people. They have a history which is based on their experience. They also have an attitude and view of the world. They have a personality. I don't know if that viewpoint will be groundbreaking or something so generic that you've heard it a thousand times, but nevertheless its what I think.
Although old, with lots of interesting stories to tell, Paris still has a lot of energy and walks with a spring in its step. August is like having a giant nap that goes on for virtually the entire month. This is why I like September so much. It's like an awakening. The city is alive again. Alive with culture. There is so much to do in Paris in September and that's what I wanted to write about.
It doesn't matter what your interests are, in September, you can always find something that will interest you. Let's start with one of the main cultural events in September ( in fact, one of the main cultural events of the year) Paris Design Week. Personally speaking it's not always to my taste. A lot of the stuff, I think, belongs in a furniture store because it doesn't seem that creative and some of the art pieces go way over my head. I often find myself at some piece of conceptual art and thinking I have no idea what I'm looking at but I know it's not interesting. But all that said, I often do find the wow factor and I am lucky enough to have some seriously artistic and creative friends who love this stuff and help explain it me ( note – if you live in Paris for longer than 5 years you will inevitably end up with some seriously artistic friends. It's one of life's guarantees like death or taxes).
The sheer diversity of what is on offer is enough to inspire just about anyone, whether you understand what you are looking at or not. And its the energy that I really like. The Paris Design Week, for me is more about seeing friends and catching up with them after 5, 6 or 7 weeks apart. Catching up with them and finding out how their summer went and what they enjoyed and talking about our plans for the next couple of weeks. All of these conversations taking place while standing around, drinking a nice glass of wine and looking at some pretty abstract art and pretending to understand it. It's simply fantastic and it's free.
The Design Week is just one event in September that helps the city come back to life. There's a whole host of culture that starts to come alive again. The opera house is one such example. Based on what I said above, it might shock you to learn to that I am actually a fan. I confess, most of the time I don't have any idea what's going on and even in some of the more modern opera houses, I don't even read the subtitles that appears on the side of the stage, to help you understand the story. What I like is the glitz and glam of it all. The design, the fashion, the costumes, that sort of the thing. And of course, the music. Some of the best, more recognisable music comes from some opera classics.
September is a great month, because its the rebirth of the cultural season for opera houses. Some opera houses finish their summer season in June or July and close for the month of August. While other, more enterprising houses decide to showcase classical music concerts or well known opera classics performed by opera singers in training. The latter really doesn't appeal to me, as it seems like a some houses are just interested in getting some quick money and it can often look quite cheap. I recall visiting Vienna recently in August, where men dressed as Mozart were encouraging people to buy tickets for a concert in the opera house. Not a bad evening for a tourist, of course not. But the shows definitely wouldn't be the same standard that you would expect a leading opera house to produce. For me, I think it sort of makes the whole thing a bit cheap. Some art forms, should be higher than simply appealing to tourists. You might be reading this and agreeing or thinking to yourself, that I'm a snob.
Anyway, September is when the standard returns and not only do these great opera houses reopen but they also publish their programme for the entire winter season. I often book the good shows at Christmas in advance and try and get the best deal. But of course, if you are a tourist to Paris, that option probably goes out the window. But don't panic, many of the opera houses offer last minute tickets at 6pm on the day of the show. The tickets can sometimes cost as little as 10 euros but in my experience on average they tend to cost around 20 euros. It's also worth noting that if you go midweek and figure out that the performance isn't likely to sell out, then just buy the cheapest ticket available and switch seats after the first intermission. Don't worry, it's not dishonest. Some of the ushers even encourage you to do it. Why not? The seat is just doing to waste otherwise. Last year I paid 35 euros and sat in a seat for 175 euros. I felt great. The people beside me weren't too happy, which, I suppose it understandable.
September in Paris is also the month that plays host to a variety of different cultural festivals. The music festivals are my favourite because they are so dynamic and generally free. The cultural festivals in Paris are great because if they are not free, then they are generally really cheap because the local government is helping the artist's out ( financially speaking) and making the event more accessible to everyone. In fact ( just a little injection of trivia), World Music Day, or Make Music Day, as it is sometimes referred to, started in Paris as a music festival and quickly spread all over the world. That event takes place annually on the 21st of June. But this month also has a lot to offer.
The I'le de la France music festival takes place over the entire month of September and this year will feature about 30 different concerts from names that you know, names that you will know and names that you wish you knew before now. Each year there is a theme and pieces of music are selected and sometimes even created on the basis of that theme. Unlike a lot of other events, these concerts are not simply just based in Paris but in the surrounding areas. So by taking part, its also a chance to see some beautiful, historic castles, learn some history, escape the city and see some beautiful landscapes. This year makes the 40th anniversary of the festival, so get your tickets early and figure out what you would like to see. Last year saw over 20,000 people at all the concert and maybe even more this year.
I could go on all day about the joys of September. No disrespect to anyone with children but the streets and parks are definitely quieter than August, thanks to the schools reopening. This coupled with a steady decline of tourists makes me really feel like I have got my city back to myself. Then of course, there's the landscape and the natural element of being around Paris in September. If you've never been to Paris before, then one thing that's important to learn is that it is an incredibly seasonal city. Each of the four seasons, has a distinctive smell, look and style. This is one of many reasons why it is considered as the most iconic fashion capital of the world. September marks the bridge between summer and winter and there is absolutely nothing like seeing the first leaves turn brown and slowly dwindle from the trees. Frank Sinatra once famously sang a song entitled "I love Paris". In it, he talks about all the different seasons. For me, I love Paris in the fall.
As this is a tourist blog, it is also worth noting that many hotels and apartment rental companies significantly reduce their prices in the month of September because Summer is technically finished. Ok, in terms of weather and climate, that is not strictly true but it is in terms of tourism, August is really the final month and the later in September you decided to book, the better your options will be for finding luxury hotel rooms or even luxury apartments at a really affordable prices. Which gives your more money to spend on the many amazing cultural offerings the month of September has to offer.