Which of the Paris tours are the best in October? Something creepy and scary? That can be educational, shocking and funny too! The trick about these tours is knowing which companies are the good ones. Find out how...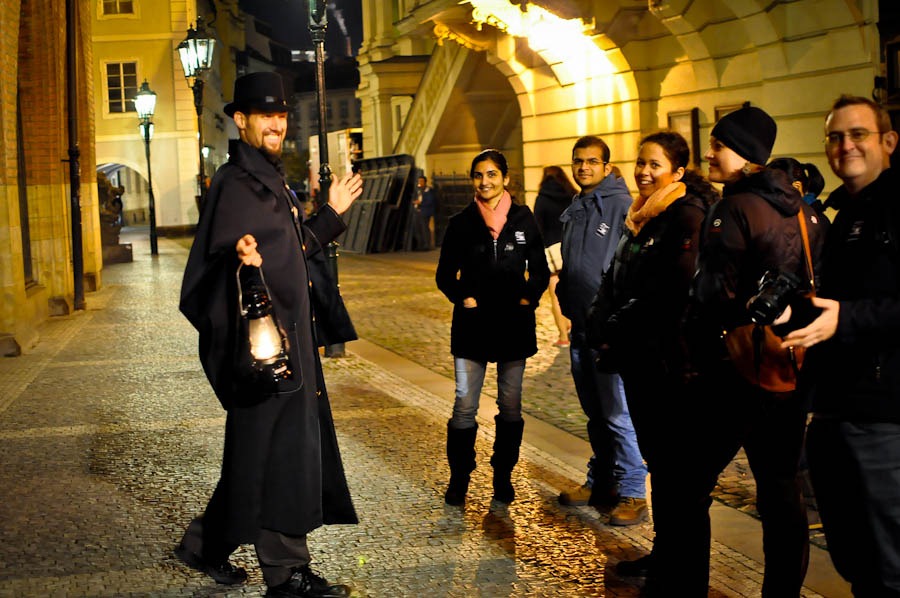 As the city starts to get darker and colder, October seems to be a creepy month. The last day of the month, being Halloween, of course. A city famed for its elegance and beauty, Paris like any other place, hidden in a dark past. For almost 2,000 years, people have been living on the banks of the River Seine. It has seen some great times and some truly horrible times. It has been the home of some truly momentous events and that's what makes it so interesting.
There are many historical tours available in central Paris and a lot of them are free ( well, they advertise as free, but you are expected to give something to the guide, if you enjoyed the tour). But there are only a few specialist tours that pop-up every now and then around the month of October which deal specifically with the dark, nasty, gruesome secrets that you most certainly won't read about in places like the Louvre. Some operate all year long and those ones, tend to be the best.
Ok. So it's a hard post to write about because I don't want to actually tell you what you do. That would completely ruin the surprise but I can tell you that it's educational, scary, shocking and funny. One fact, which I can tell you that I learned is about Napoleon. Our tour guide promised us that we would go to the place where the remains of the French Emperor were. Now, I thought about a grave, or an urn of something. A tomb maybe. A mausoleum perhaps... something a bit like the Taj Mahal. Little did I know that I was going to see some of Napoleon's remains... Not all of them.
His brain is apparently somewhere in Central Europe and even his private parts are in the United States ( a very rich and definitely rather odd American doctor purchased them in a private auction.. .what on Earth someone would want them for, is beyond me). So we only got to see some of this "remains" - we got grossed out and informed. It wasn't a bad way to spend an evening.
The trick about these tours is knowing which companies are the good ones and even with that, knowing who the good guides are in the tour group. Afterall, a bad tour guide can completely ruin the evening. It's not just about the information. Nowadays, we can get all the information we need online. We choose to do these tours because of the experience and meeting people. The ghost tours more than any other rely on the guide being theatrical. They have to help you to sink into the story and make you feel like you are there.
One thing is for sure, when choosing your tour – don't look at TripAdvisor. Anyone can write that and it's hard to know if those reviews are real or not. Always try and get a recommendation or visit a tourist office. Or, if you are like me, go the day before and eavesdrop on the first minutes. I do that.... a lot.