Have you heard about Après-Ski before? Do you know what it's about? The phrase is French for "After skiing," referring to what the jet set crown does after spending the day out on the slopes in the world's finest ski resort towns. The term got its start around the late 1950s, but people still use it and live by it to this day. It's a glamorous, albeit cold affair that the rich and famous proudly partake in. Of course, Après-Ski today has changed a lot. There are newer things to do, different clothes to wear, and more.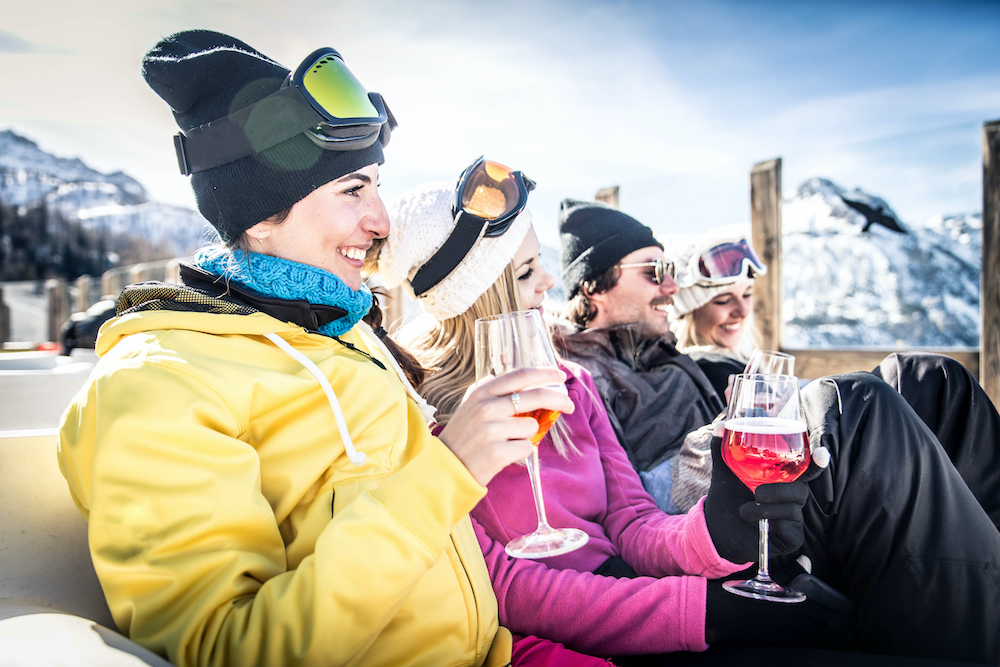 What Does "Après-Ski" Mean?
As already mentioned, "
Après-Ski
" is French for 'after skiing,' but does that mean, exactly? Well, exactly what it says. Après-Ski refers to what people do after skiing, specifically when they're on holiday in a ski resort town. The term was made popular in the 1950s when the toast of high society chose the Swiss and French Alps for their winter vacation spots. Though their main objective was to ski, what they did afterward was just as important, if not even more so. This was when they would socialize, party, and have the time of their lives.
Where Do People Do Après-Ski?
Back in the 20th century, specifically from the 1950s onwards, the main places for Après-Ski were the European Alps. The ski resort towns in Switzerland, France, Germany, Austria, Italy, and more provided the perfect scenery for these high-class travelers. They would ski in the morning and take part in Après-Ski by the afternoon. These days, however, almost all ski resort towns in the world offer an Après-Ski experience. Most famously, the ones in the US have become just as popular as their European counterparts. The same goes for the rural but still idyllic towns in Japan, South Korea, and New Zealand.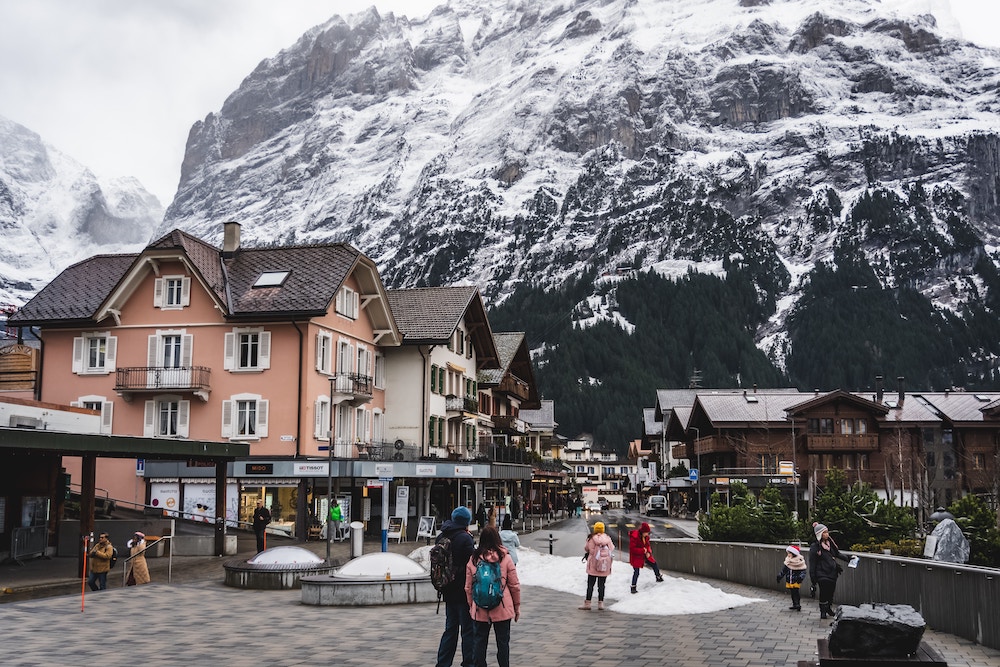 What are The Customs in Après-Ski?
Nowadays, there aren't any specific customs that define Après-Ski. Since so many different places have it, it's hard to pinpoint which one is the definitive version. In the European Alps, for example, their Après-Ski consists of indulging in fondue and drinking mulled wine. In the ski resort towns in Hokkaido, Japan, on the other hand, Après-Ski involves warming up in an onsen (natural hot springs) and drinking sake (hot rice wine). As for the towns in the US, they're all about the lively bars and grills. The main point of Après-Ski is that you have fun, relax, and socialize with fellow travelers.
What Do You Wear to Après-Ski?
Fortunately, at least one main custom that has disappeared from 20th-century Après-Ski is getting dressed up. You used to have to get out of your ski gear before joining the others for a drink or a meal. And you had to dress up to the nines most of the time. Nowadays, however, you only have to change a bit. You can still wear most of your ski gear, but you'd do well to change our your ski boots for a normal waterproof pair. Having a hat handy would do you good, especially if you always get bag helmet hair. And above all else, go for a nice sweater underneath all your gear.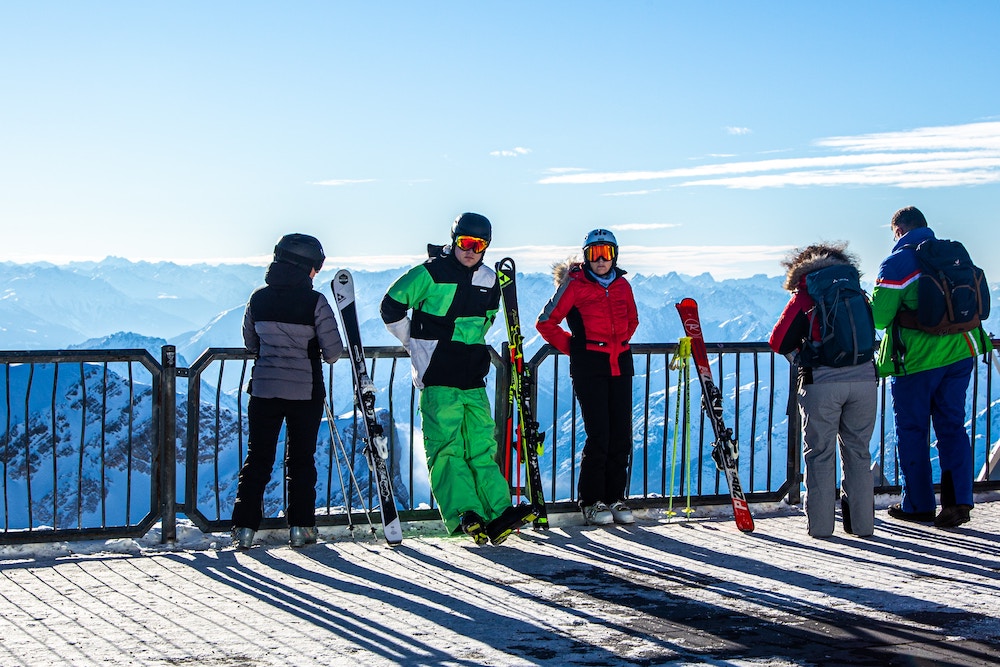 Are You Required to Ski to Do Après-Ski?
Since the term "Après-Ski" means "after skiing," do you then have to ski to partake in it? The answer is no, not at all! People were perhaps more fussy about back in the day, but now, even non-skiers can join in on all the fun. After all, Après-Ski is all about what you do after skiing, not what you do while doing the sport. Anyone on a winter holiday in a ski resort town has the right to eat, drink, and have a good time with friends and family, even if they didn't ski themselves.
What Shouldn't You Do in Après-Ski?
Although the rules Après-Ski have loosened over the years, there's still a set of etiquette you need to follow. Firstly, don't mistake the drinking part of Après-Ski as a wild party. Getting blacked out drunk is an absolute no-no! Secondly, bragging about how well you skied is so passé. You're not in a skiing competition so you don't have to be so smug about how much of a winter athlete you are. You can share your story with pride, sure, but rein in on the boasting. And third, don't overdress. As already mentioned, the dress code for Après-Ski is more lax nowadays. You don't have to change into designer clothes to socialize with others on your ski holiday.
Can Anyone Do Après-Ski?
Yes, anyone can experience Après-Ski if they want to. What used to be an exclusive pastime for the rich and famous has become open to the public. But perhaps the reason why it still seems like only the world's elite can partake in it is because it is rather expensive. Traveling to a ski resort town alone can cost a lot already, what more when you need to get accommodations, pay for food, the gear you need, and more? If you're on a budget, the best thing you can do is to join a ski tour. With one big purchase, you already have accommodations, activities, and more set!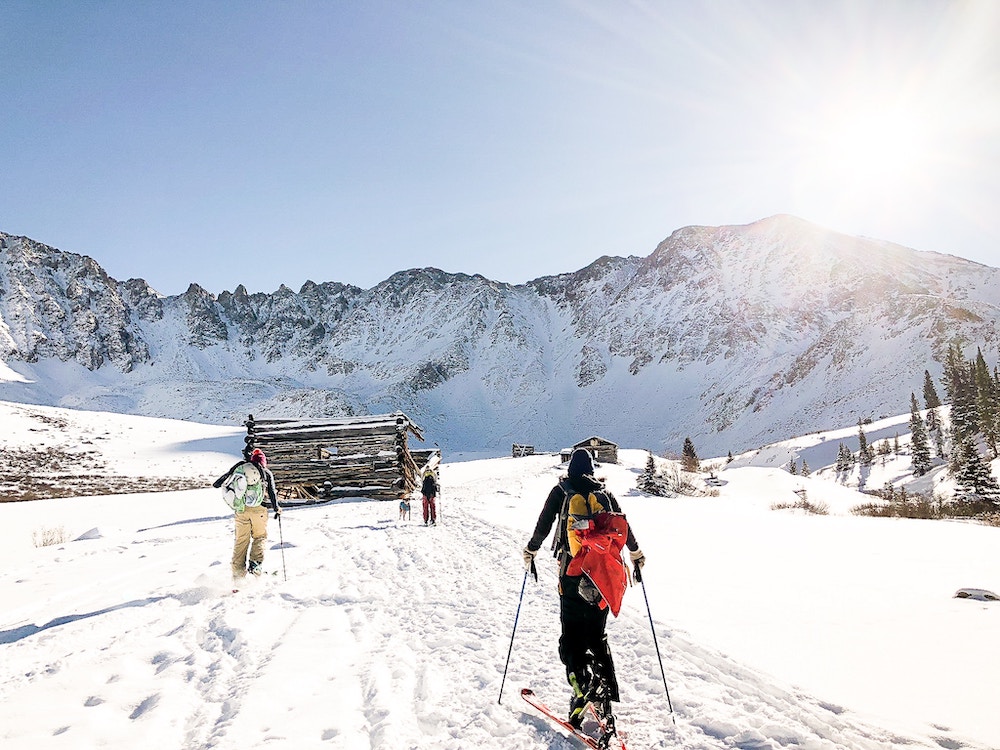 If you have this idea that the ski resort towns in the world are also some of the most glamorous destinations out there, you can thank Après-Ski! But what is Après-Ski, exactly? It's a cultural phenomenon that you ought to check out!