There's something about the breeze in Paris that feels different. It's sort of romantic, in a way, and it's not just because the French capital itself is a 'city of love.' The Parisian breeze has a calming yet slightly heavy effect, so it's no wonder why many restaurants and cafes in the city have outside spaces. But perhaps the most noteworthy of such are the bars with beautiful terrace settings or rooftop areas. You could really feel the kiss of the French wind here, especially when it's cocktail hour. Fortunately, Paris has a couple of such hotspots worthy of a visit while you're here.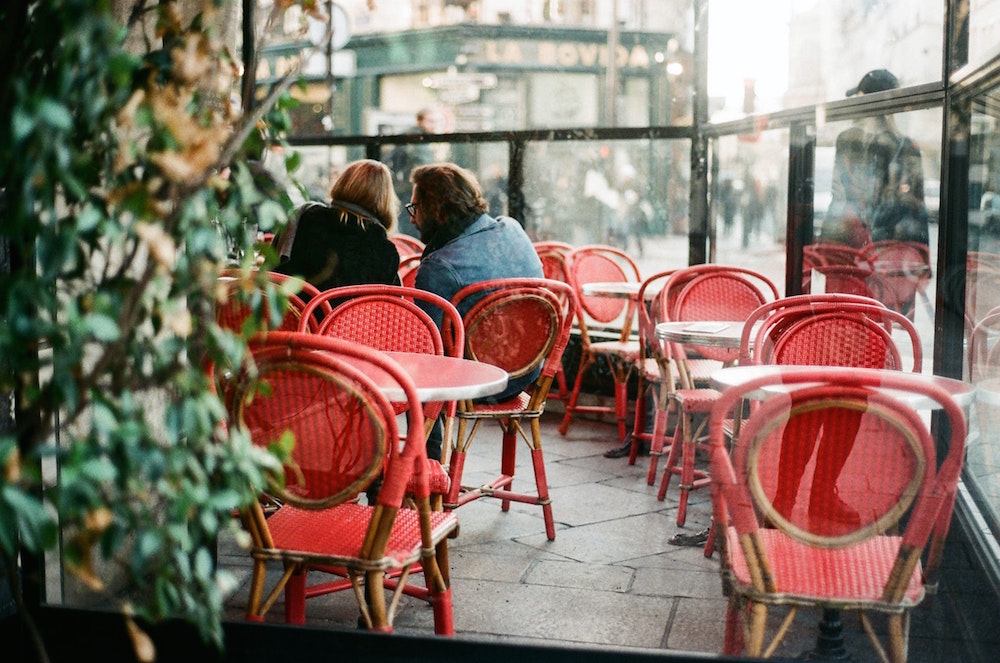 It's not every day you could say that you had drinks in an old abandoned train station. Well, that is if you don't visit Brasserie Auteuil o the 16th arrondissement every single day while you're in Paris. It may not seem like it, especially at first glance, but the bar really is set in what used to be an operating train station. Though nowadays, it looks more like an oasis of flora what with the forest of trees and beautiful vines embracing the old structure.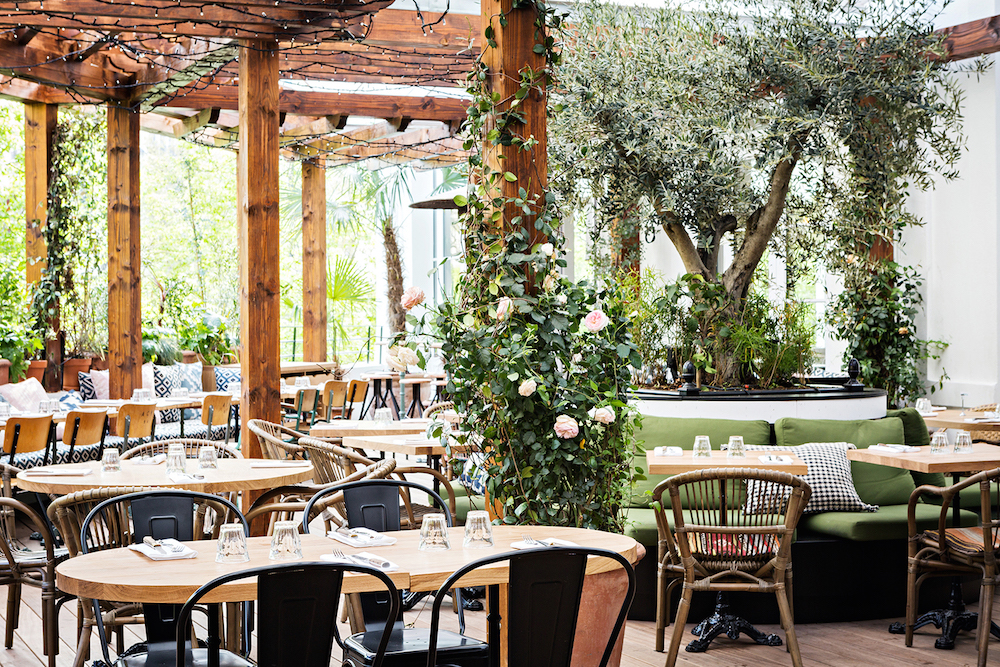 Source: Brasserie Auteuil
What's even better than enjoying a nice glass of France's finest red wine whilst listening to an indie band? When you're doing it on an open terrace where you can feel the Parisian night breeze just whisk your troubles away. That's what you'll feel here at La Maroquinerie. More than a bar, it's actually a mini-concert hall where most of the country's indie bands come to perform and hopefully get recognized by locals and tourists alike. It certainly is a double whammy in terms of living out a local Parisian experience that not all tourists get to have.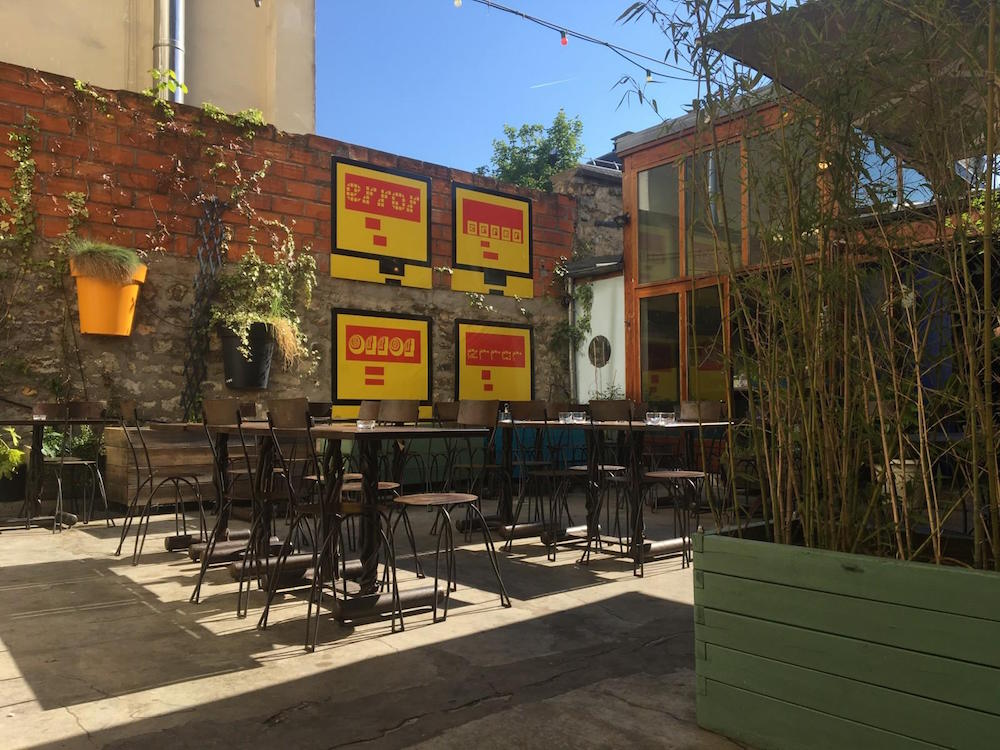 Source: La Maroquinerie
Sipping a sweet cocktail during the sunset hour on a terrace in Paris is truly living the good life. What more if, from that vantage point, you get an incredible view of the iconic Notre Dame church and St. Germain church? You'd swear you were living a novel if you experience this! But then again, it's not that impossible as La Montana is a bar that offers just that. Their delectable drinks are only second to the breathtaking views from their open-air terrace area. It's no wonder, then, that this hotspot has become a heavy favorite of the A-listers who live or regularly travel to Paris.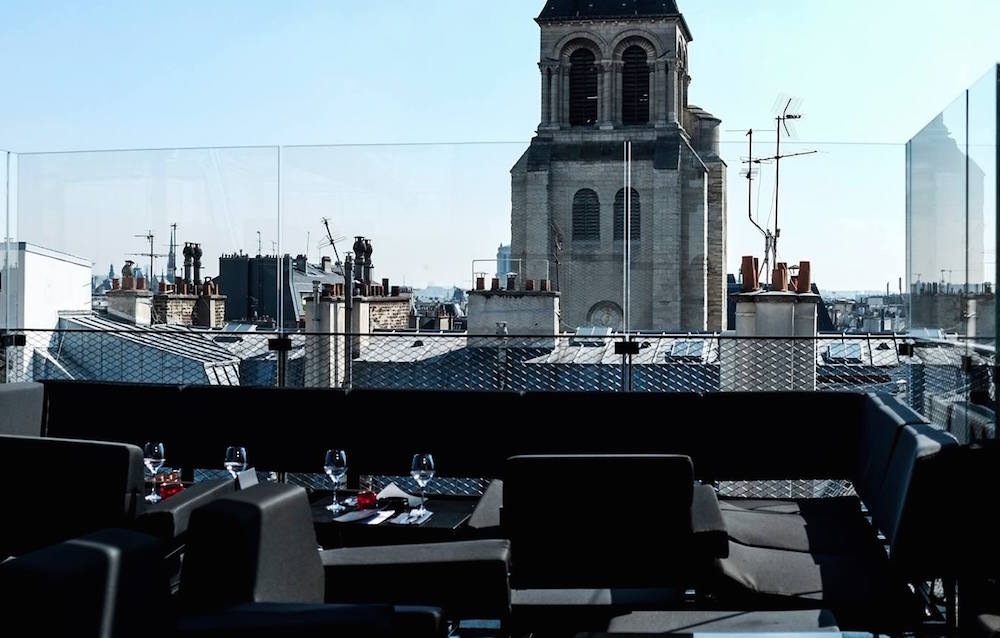 Source: Le Montana Facebook Page
For all you vegans and vegetarians out there, you'll love La Recyclerie! with sustainability as their core value, this place only serves drinks and dishes in which no animals were harmed in preparing. And it helps that they actually grow their ingredients in their own farm—talking about going active! Such healthy options will go so well with the refreshing winds you'll get to feel if you go for a table on their beautiful terrace area. Surrounded by trees, the oxygen here is as fresh as can be! of course, the views from up here are also not to be missed!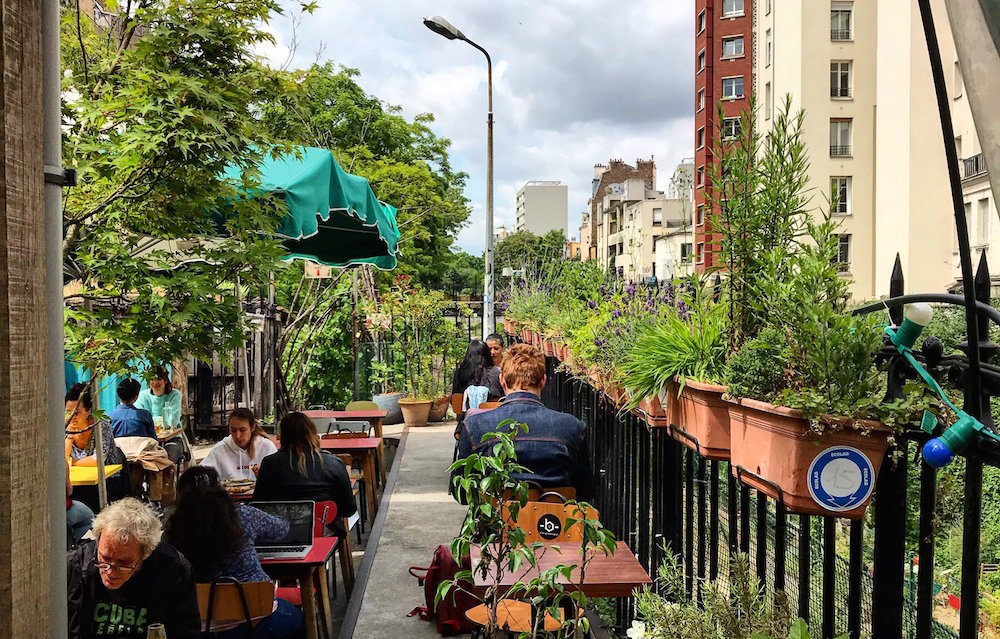 Source: La Recyclerie Facebook Page
Let's see, where could you go for drinks that's both cool and hot at the same time? Of course, you'd prefer a bar with a beautiful terrace, but there aren't many that fit this rather unique description. A popular option that does is Le Top at the Point Ephémère exhibition house. Set along the Canal Saint-Martin, you're bound to get a few cool breezes, especially during happy hour. But how is it hot as well? The restaurant/bar only operates during summer, when the city itself is hot but the people in it are even hotter. You couldn't ask for a better hotspot than this for your summer vacation in Paris.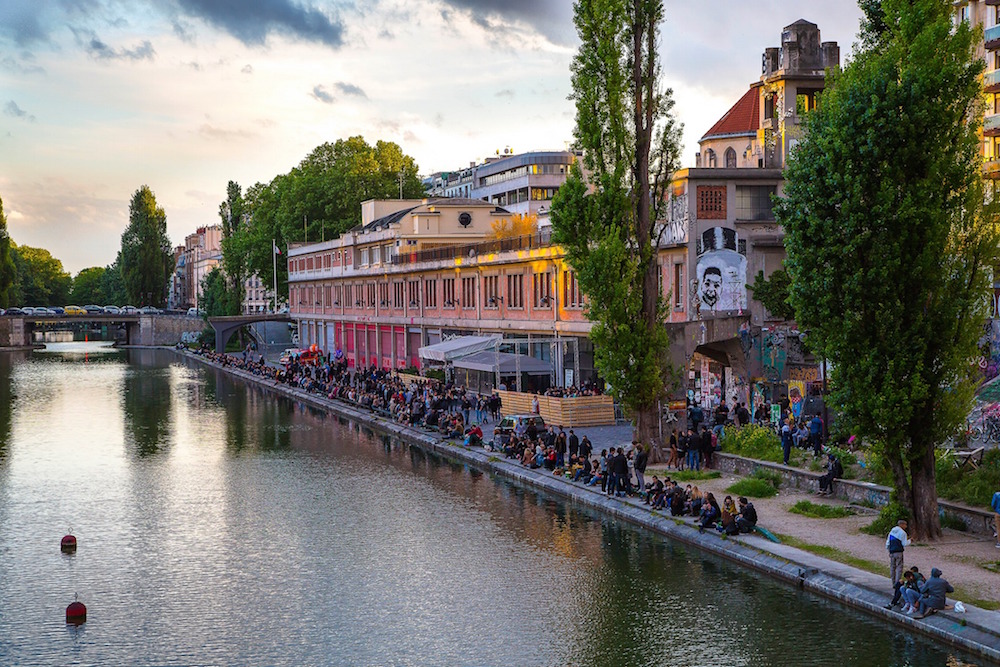 Source: Point Ephémère Facebook Page/ Yann Kgbeur
Velvet-lined seating, a black-and-white checkered tile floor, and tropical plants set about—sounds straight out of the Belle Epoque, doesn't it? So it's really ironic that this luxurious restaurant/bar is actually located in Montmartre, the center of Bohemia in the Fench capital. In the beguiling Particulier Montmartre hotel, their resident Le Très hotspot spreads out to their elegant garden, offering a nice and sophisticated retreat for tourists and locals alike to indulge in well-crafted drinks and sumptuous dishes. This place is arguably the most luxurious in the list, and considering that all of the places are in Paris, that's saying something!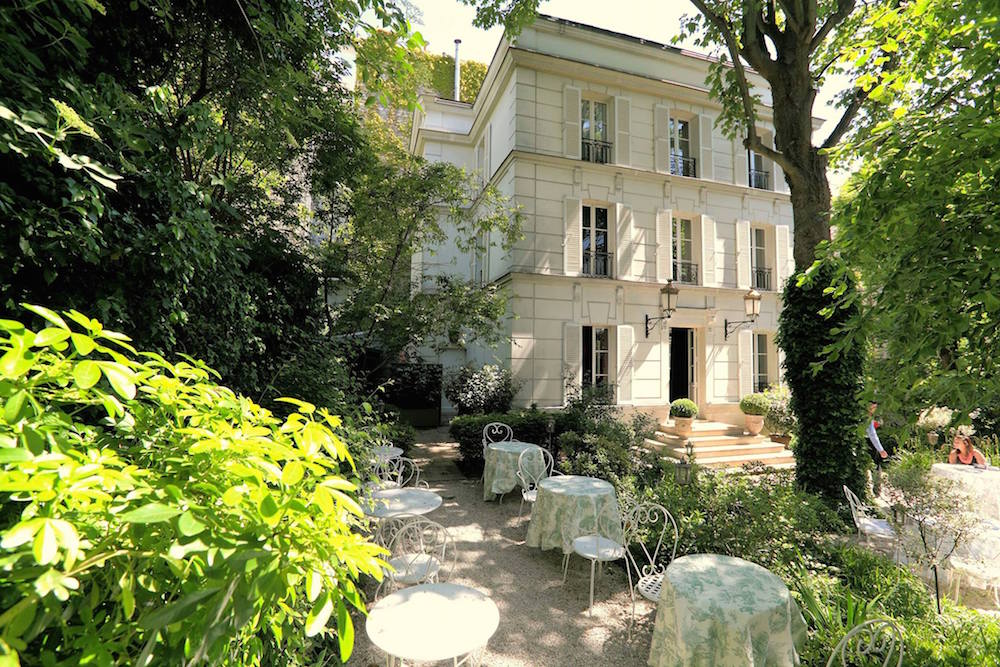 Source: Hotel Particulier Montmartre Facebook Page
Want to relax in a Parisian hotspot that's not your hotel or apartment? Head to the Mama Shelter Hotel. Their rooftop area—which is a bar, a restaurant, and a common area all rolled into one—is one of the best places to cuddle up and stay cozy whilst still enjoying the fresh Parisian breezes. You won't another spot in Paris that has oversized couches and hammocks all while you're offered a fantastic view of the "city of lights." It's perfect if you're on a honeymoon and you want to spend time cozying up with each other whilst enjoying a few good drinks.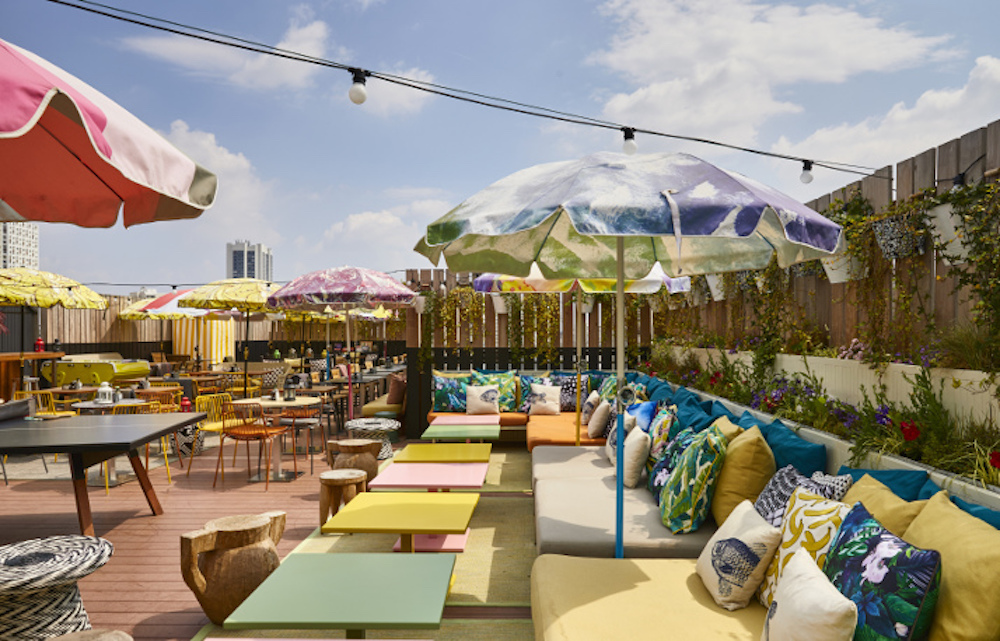 Source: Mama Shelter Rooftop Terrace
Out of all the bars with terraces on this list, 7e Ciel at the Terrass Hôtel probably offers up the best view of them all. By nightfall, right after the sun has set and the whole city is bathed in a glowing dark blue hue, this place offers up a great vantage point in seeing the whole city sparkle. You'll get a gorgeous look into how the Eiffel Tower sparkles at twilight, even though it's rather far away from your spot in Montmartre. Still, what you see here is what you probably have seen in postcards, social media, and the like!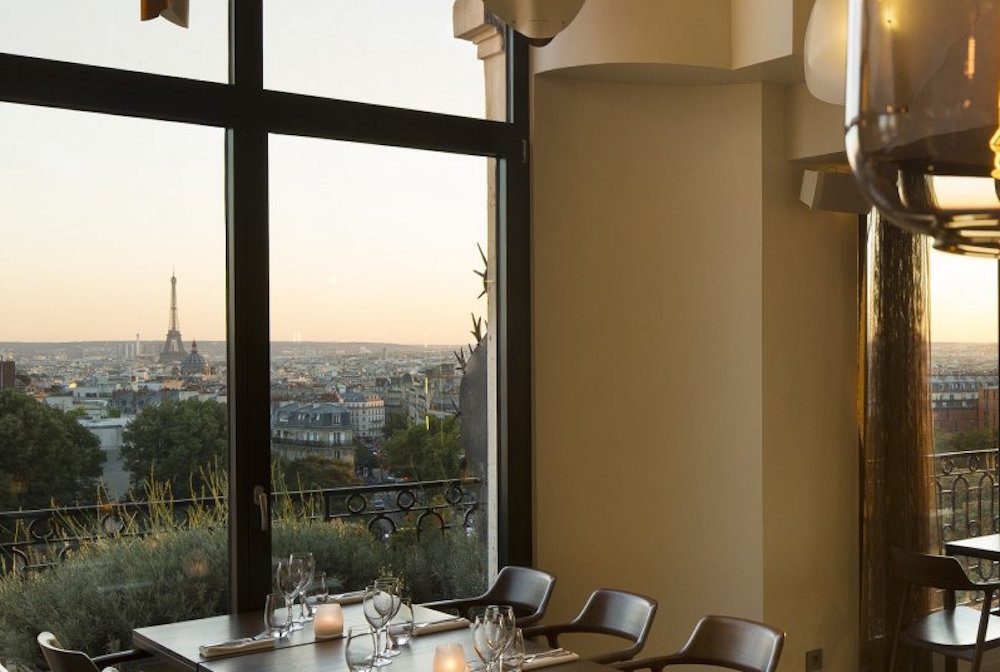 Source: Terass Hotel
Paris certainly has cafe society down pat, but when it comes to bars with terraces, the city has a couple of aces up its sleeve as well. these beautiful hotspots deserve your business, both for their delectable drinks but also the amazing views and atmosphere that they offer!