If you are staying in Paris for a couple of weeks and you love books, you may want to register at the local library. Find out why you should do it. But if you don't have much time, you can visit several best English language book shops in the city, here's the list...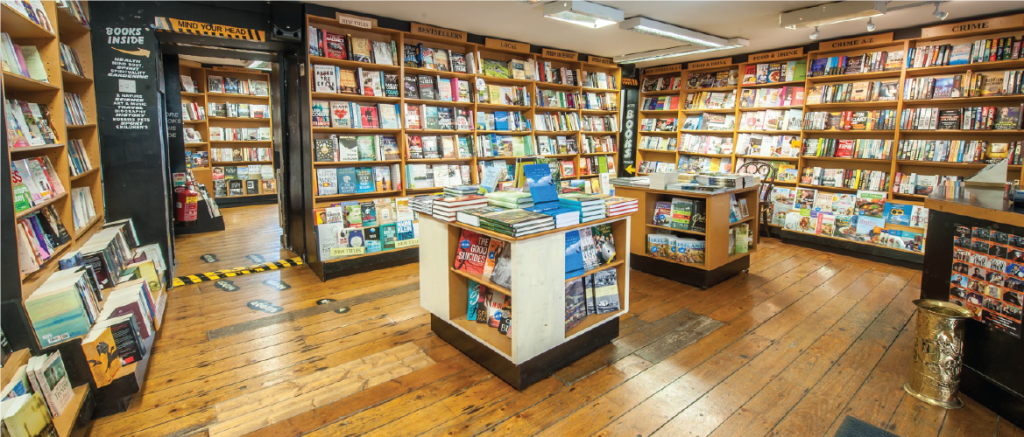 If you are planning to stay in Paris for more than a couple of weeks, its a great idea to register at your local library. Firstly, you can rent books to help you learn French ( I often used to rent children's books as well, to practice my reading skills). They also have newspapers in English and other European languages and most of the good, large ones in the centre also have a wide selection of books in English. It's a great way to save money. However, if you are not planning to stay around that long, it may not be worth your while. So instead, here is a list of some of the best English language book shops in the city.
The Abbey Bookshop – 29 Rue de la Parcheminerie
In the age of internet and the ebook, having a bookshop is no easy task. It is made considerably more difficult if you are not selling in the native language of the customers. This place, however has managed to avoid the same fate as many of its business partners and has been in business for over 20 years. It's an iconic old bookstore run by a Canadian with a dedicated Canadian section. A great place to go if you are right in the centre of Paris.
Berkeley Books - 8 rue Casimir-Delavigne
This place has a modern feel to it and what it lacks in charm, it makes up in structure. It's easy to find what your looking for and they also offer an exchange service. So, if you're a bit of a book worm, you can just keep returning with a book and get a discount on the next one. A great place to go if you looking for a new release.
Galignani - 224 rue de Rivoli
An institution in Paris, this place has been around for a while. Apparently, it's the oldest foreign bookshop in Paris, which is quite a claim but interesting. The interior of the building is remarkable and there is a small, cute little reading corner where you can chill and look out the window at the world going by. It's not the cheapest of the bookshops in Paris but it's well stocked. A great place to come, if you want a lot of variety when choosing something to read.
These three places are the top picks but they are not the only English language bookshops in Paris – there are quite a few, although as stated above, there are not quite as many as there used to be and they really do need your support. Also, some of the largest French language bookshops often have an international section.