It's safe to say that Paris is the best city to eat out, literally! The French city was built for al fresco dining, what with their charming streets, even more charming cafes and restaurants, and, of course, the gorgeous people. And don't forget that sweet Parisian air as well! The breezes here somehow feel fresher and better than in any other city in the world. That's why places with terrace seating have been the norm for many years now. They're the best for a romantic date, a night out with friends and the like. Here are some fine hotspots you just have to go to!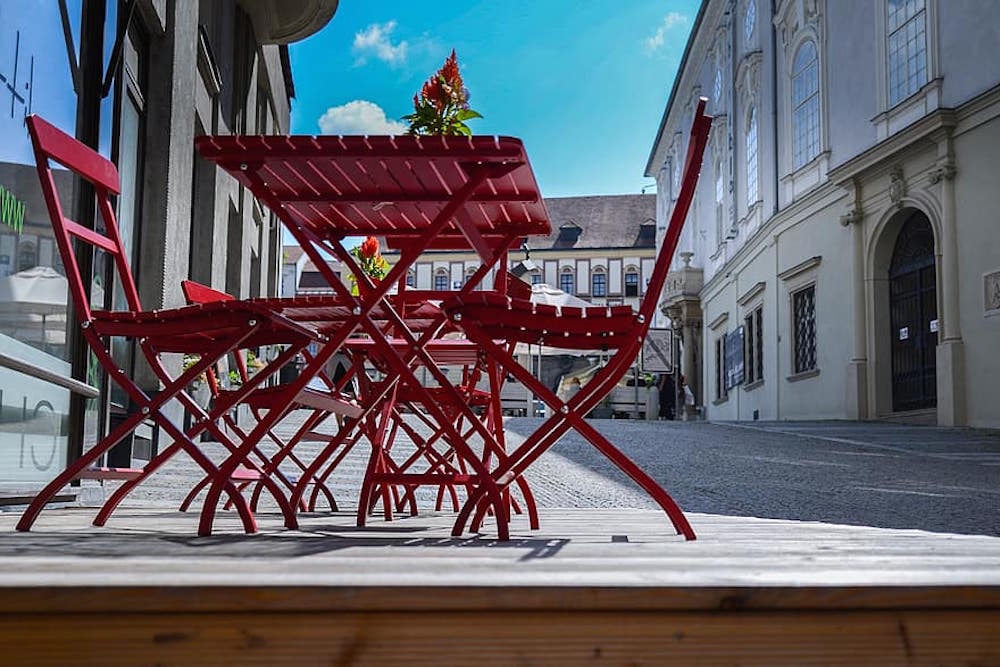 What's better than dining on a Parisian terrace? When that terrace is perched on its own island! Set in what used to be a prop warehouse for the Paris Opera House, Café de la Jatte is quite the unique dining spot in the "City of Lights." You can just feel the chilly breeze as you dine on their terrace while you stare that the beautiful River Seine. And while such a view will draw you to the place, it's their delicious Italian menu that will keep you coming back for more. There's no other Italian restaurant quite like it in the French capital!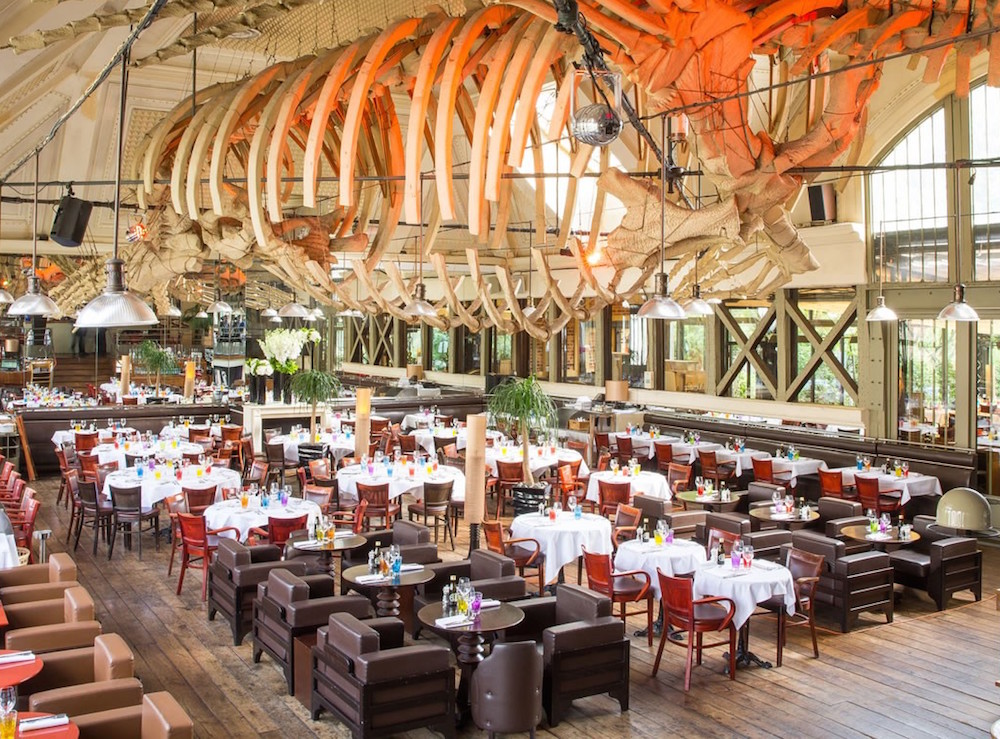 Source: Café de la Jatte LinkedIn Page
Fancy dining in a birdcage? Well, that's what the many beautiful terraces of Camélia look like. It's even a bit ironic since there are many birds that enjoy flocking to and even singing in this botanical oasis of a restaurant. Set in the beautiful Mandarin Hotel, it's first-class fine-dining at its finest here! You're not only guaranteed excellent food prepared by some of the best gourmet chefs in the business, but you get to enjoy it in such a beautiful almost "Alice in Wonderland"-like setting! It's the type of place that will actually make you forget you're still in Paris.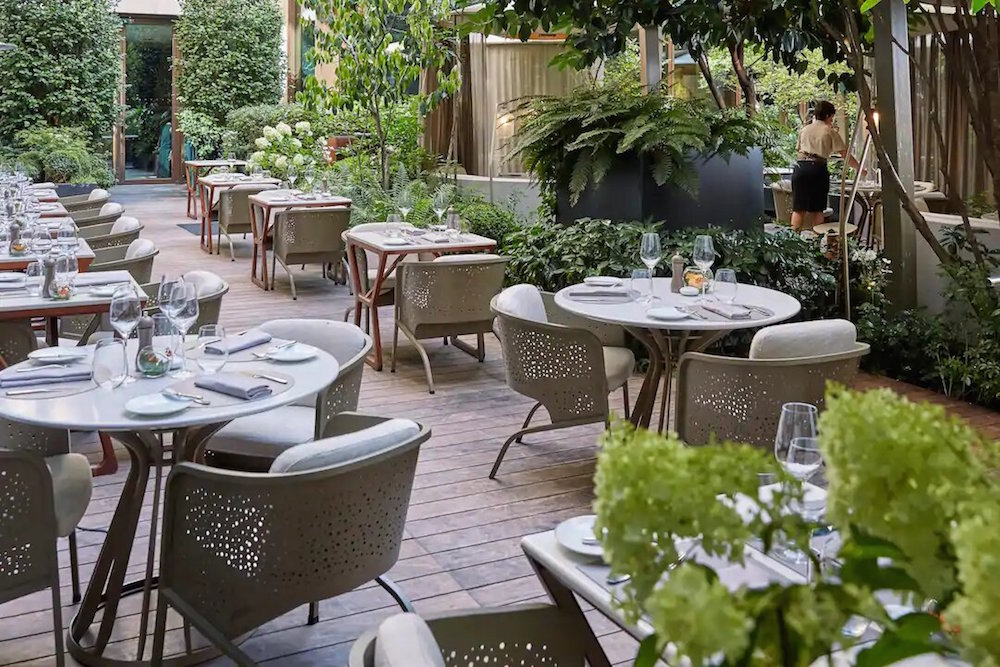 Source: Mandarin Hotel
Remember those Parisian cafes you'd see in movies and on TV? La Frégate is actually a hotspot just like that. It's almost like your Paris trip won't be complete if you don't eat at a place like this wonderful cafe. And this one is particularly great, not just because it has a fine terrace area that lets you see the bustling streets of Paris, but also because of its strategic location. If you dine here, you'll actually be only a few strolls away from the like of the Louvre and Musée d'Orsay, two of the city's finest museums.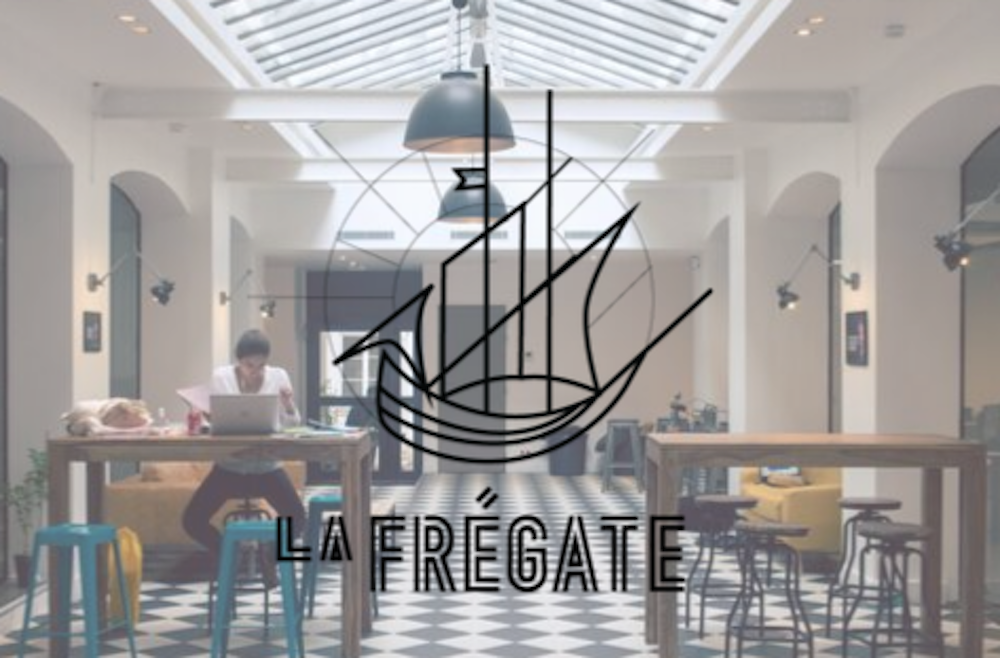 Source: La Frégate Facebook Page
Out of all the restaurants on this list, La Maison Blanche is probably the most popular among the A-listers who live or frequently travel to Paris. Firstly, the hotspot is perched atop the famous Théatre des Champs Elysées, so it's worth visiting for the historic location alone. But then you have the view it offers on the terrace—the sparkles of Paris as well as the iconic Eiffel Tower. Who wouldn't want to see this monument as one dines on sumptuous French cuisine? It's perfect for a romantic date, and you'll certainly woo your partner enough by taking him/her here!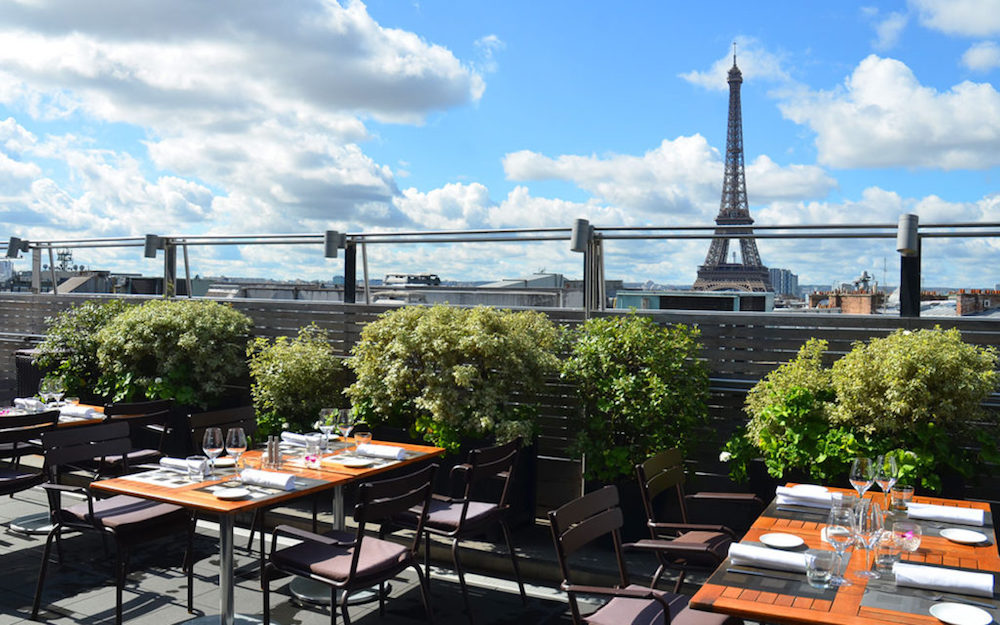 Source: La Maison Blanche
Surrounded by vine-covered walls offset by red awnings, you'd think you're in some kind of fairytale when you dine in Le Cour Jardin. Set inside the beautiful Hotel Plaza Athénée, the establishment's stunning courtyard provides the mesmerizing terrace area for this one-of-a-kind restaurant. You'll really feel as if you ventured into the woods and was invited to an exclusive party by fairies and elves. And with the amazing treated they serve here—especially since the food is headed prominent chef Alain Ducasse—that feeling will just get more and more real. It's a bit pricey here, but it's understandable considering the ambiance and caliber of culinary artistry.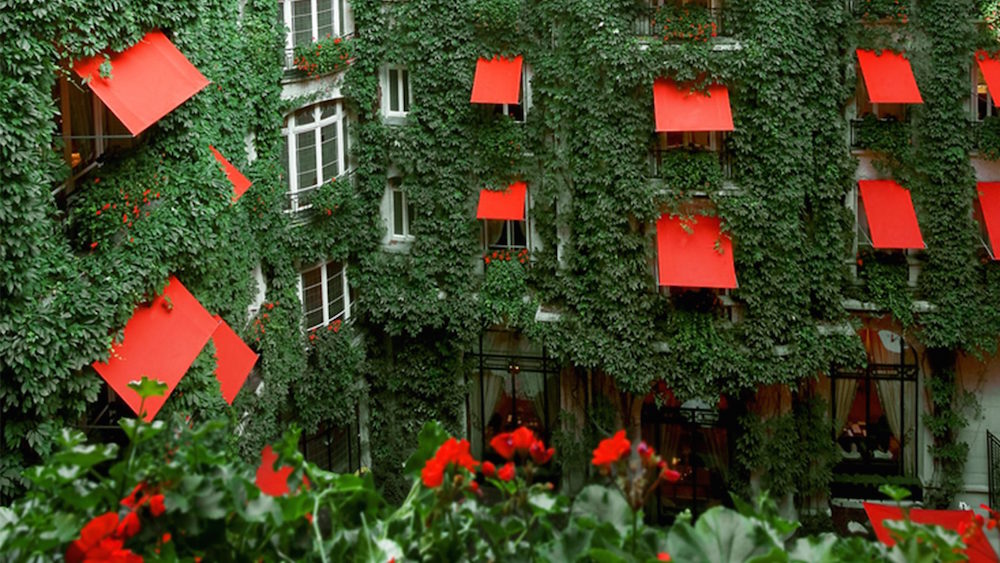 Source: Dorchster Collection
The famous Montmartre hill certainly has its own secrets! One of them is Le Moulin de la Galette. Set at the end of rue Lepic, its terrace dining area shows quite a view of this part of the city. A notable stand-out is, of course, the iconic Moulin Rouge. You'll really feel like your a character of the award-winning movie (of the same name) when you dine out here. But even if you're not into all of that, the food here is still excellent enough to deserve your business. A fine hotspot that serves some of the most delicious seafood dishes in the city!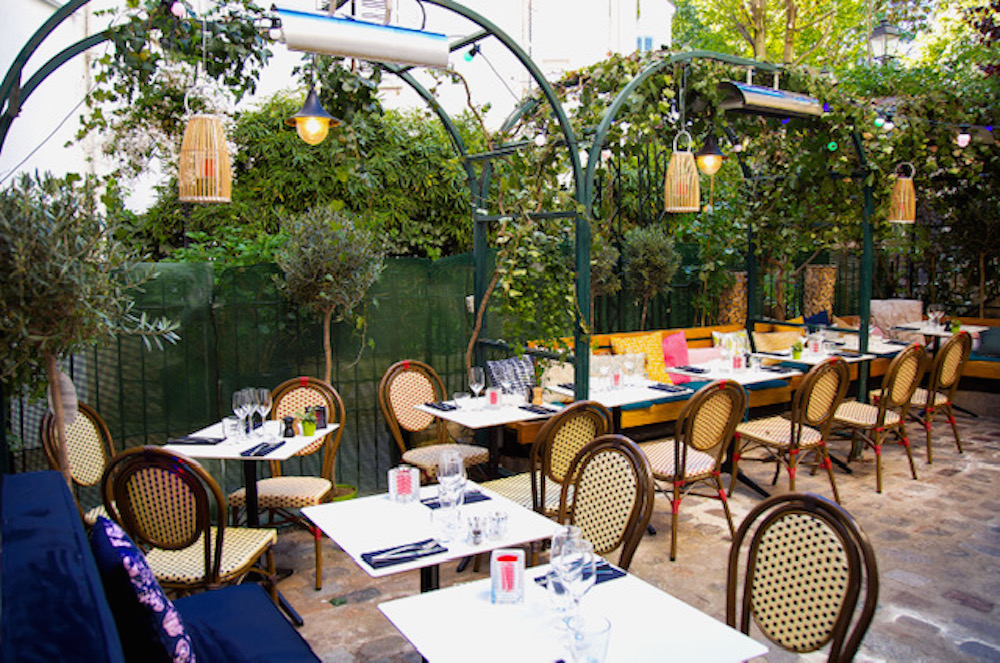 Source: Le Moulin de la Galette
You can't get any more French than eating at Les Jardins de Bagatelle! It's practically a French dining institution. As history explains, the place was founded by Charles X when Marie Antoinette bet him he couldn't have it built in two months. Well, he did just that and it now houses one of the most well-known restaurants in the city. Set along the Bois de Boulogne, a famous street in of itself, you can expect a large number of people to fill up both the indoor and terrace seats of this beloved hotspot. It's no surprise considering they serve the finest French food on this side of the capital!
Source: Les Jardins de Bagatelle
As far as elegance is concerned, St. James Paris has every other place on this list beat! With its garden terrace that can rival even those of any royal palace in Europe, the classic ambiance adds to the whole experience. A necessary tinge of nostalgia all with the contemporary excellence of today's culinary experts. Think well-manicured gardens, beautifully set up tables, tented areas for more privacy, and the like. You'll feel like a true lady or gentleman dining as if you were back in the early 20th-century. And isn't that what cities like Paris are all about?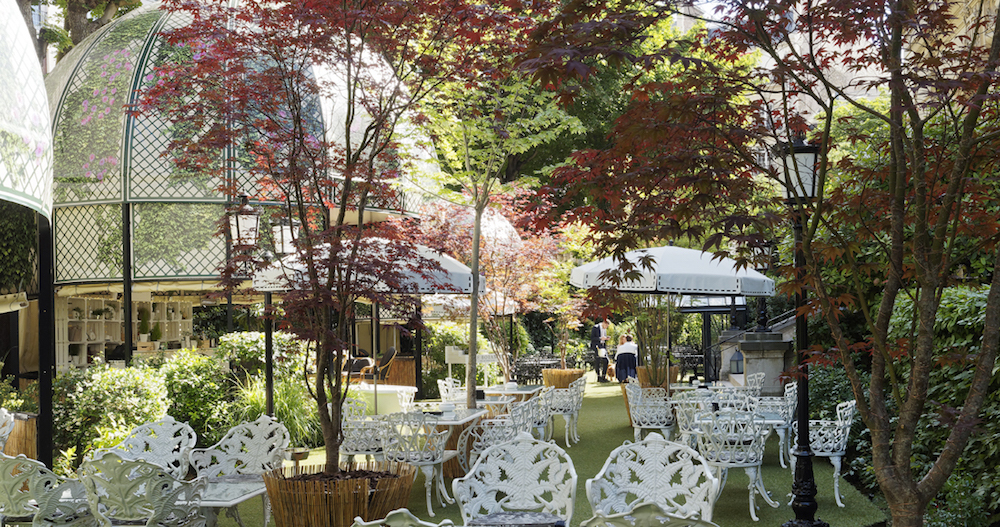 Source: St James Paris
Dining in a terrace is one Paris experience you just have to have when you're here in the French capital! It's an experience like no other and these amazing restaurants will give you just that with their beautiful ambiance, delicious food, and excellent service!