France is arguably the best country to celebrate Christmas. Of course, you already know about how magical Paris can get during the holidays, right? The French capital sparkles even more when the festive spirit spreads throughout the city. And of course, there's the holiday shopping too! What fun! And in truth, not the only one! There are other French cities that are just as enchanting at Christmas. Strasbourg tops the list, known as the French capital of Christmas. The medieval town of Sarlat is perfect too, as is the alpine city of Annecy. Your holiday celebrations in any of these cities will be the most memorable.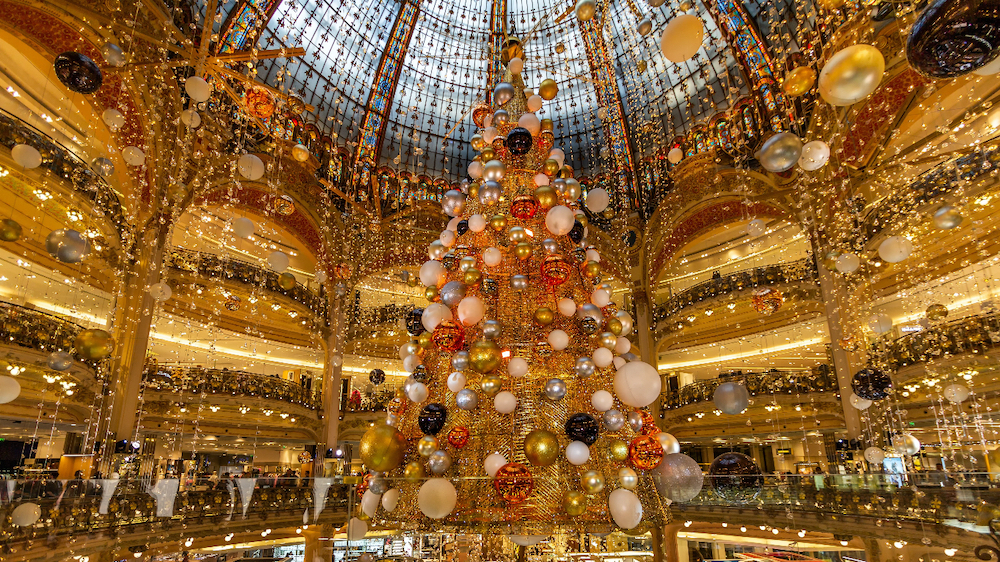 Strasbourg
You probably thought that Paris would start this list, didn't you? Although the French capital is truly one of the best places to celebrate Christmas, Strasbourg arguably has it beat. While Paris is the capital of France, Strasbourg is widely considered the French Christmas capital. It's practically synonymous with the holiday season. Every year, Strasbourg sets up one of the most elaborate Christmas villages in the world. There's a bustling market with plenty of food stalls, fun games for kids to play, and more. And at the center of all that is the city's iconic Christmas tree.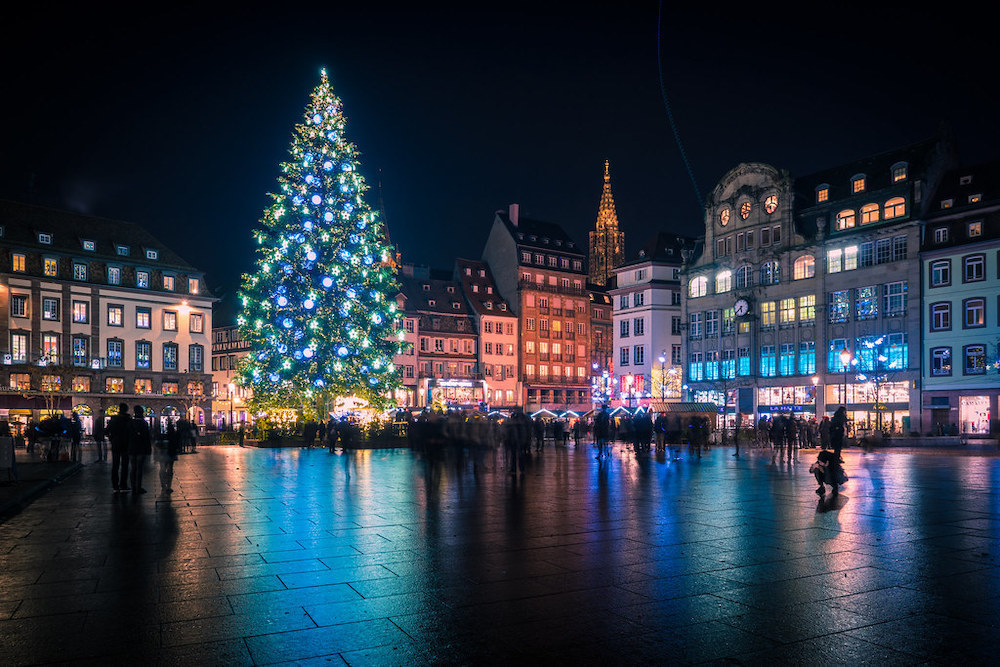 Source: Flickr.com/ Jim Nix
Paris
Of course, this list isn't complete without mentioning Paris, the busiest city in France. The French capital already stays festive all year round, but around Christmastime, it takes it up a notch. The streets are more lit up than usual, the famous department stores showcase such magical window displays, there are amazing sales all around, and there are numerous Christmas villages and markets that you can visit. Somehow, Paris becomes even busier at this time of year, but the holiday spirit makes the energy more festive than hectic.
Christmas in Paris
truly is unlike any other!
Source: Wikimedia Commons
Reims
Most people know of Reims as the capital of France's Grand Est region, the place that produces champagne. And as you'd expect, the place bubbles up during the holiday season. Year after year, Reims sets up the biggest Christmas market in the region. Located on Place d'Erlon near the city center, it features a whopping 135 chalets that sell holiday treats, provincial delicacies, and more. At the same time, there's an ice skating rink that's perfect for a romantic holiday date and a large Ferris Wheel that offers amazing views of the city. Don't forget to visit Santa Claus too! You'll find him in his grotto by Place du Forum.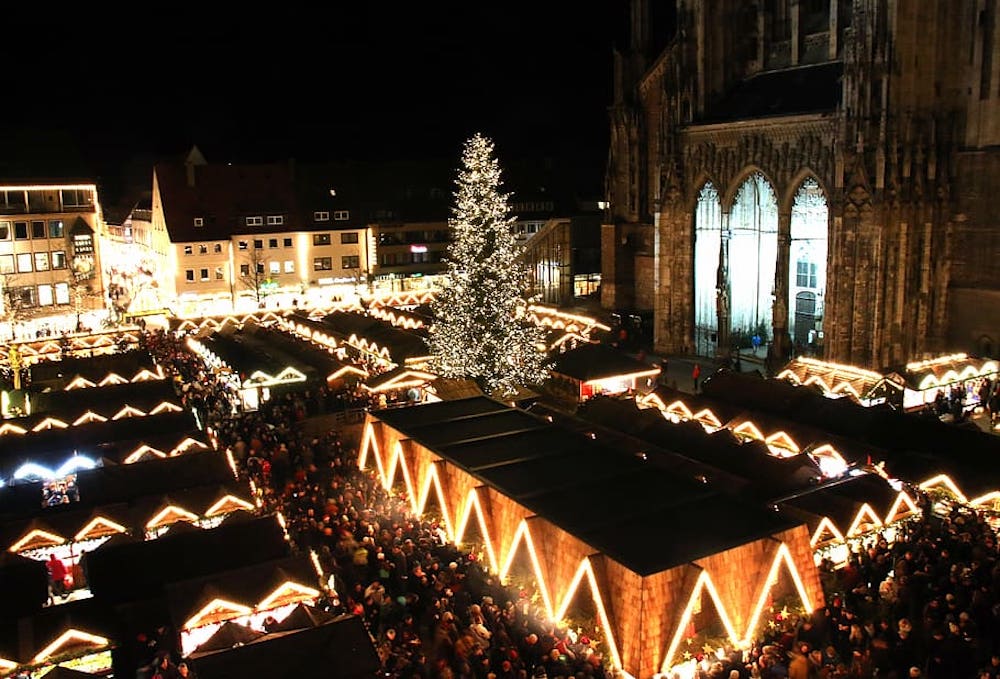 Source: Wikimedia Commons
Dijon
Dijon serves as the capital city of the Burgundy region in eastern France. A place that's also known for its wine-making, it's a fairly busy city with a certain level of affluence. But with all the cobbled streets and timbered houses, the place has retained its old-world appeal. It's that type of nostalgic charm that makes spending Christmas here even more magical. Whether you ride the little train at Place Darcy or skate on the ice rink by Place de la Liberation, you won't help but feel the holiday spirit fill you up in Dijon. Even more so when you check out its Christmas market on Place de la Republique!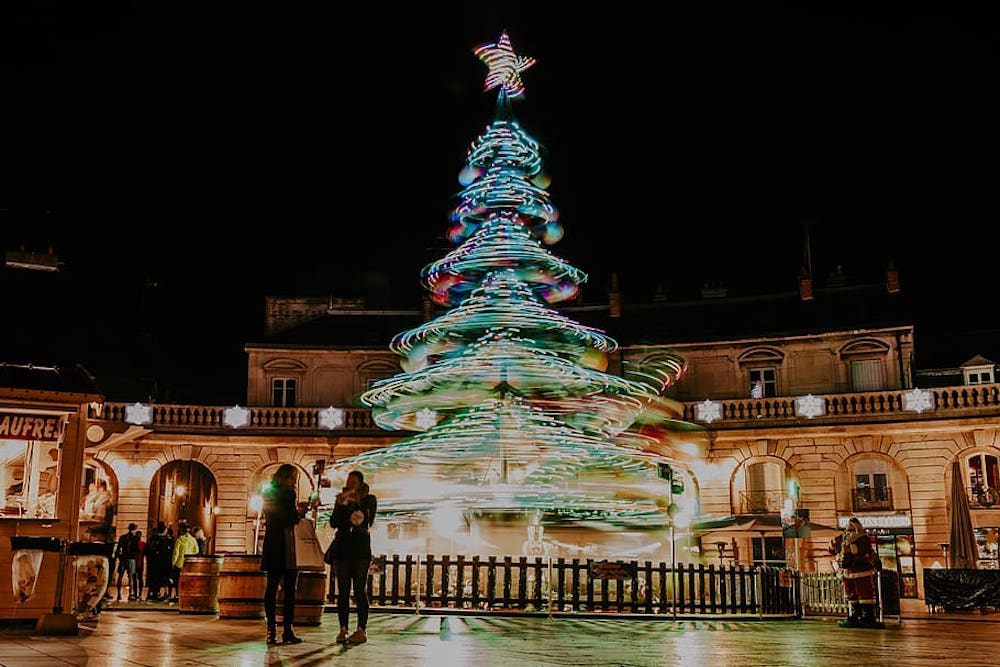 Source: Wikimedia Commons
Lille
An 18-meter-high Christmas tree, a large Ferris Wheel, and a Christmas town that looks like the French Alps. These are just some of what makes celebrating Christmas in Lille so exciting. As the capital city of northern France's Hauts-de-France region, Lille already has its fair share of hustle and bustle. It's not as busy as Paris, per se, but there's always something going on here. This rings even truer when the holiday season arrives. Lille suddenly bursts with such sparkling vibrancy the moment its famous Christmas market opens. Add to that its well-lit Ferris Wheel and beautifully decorated Christmas tree and you've got a holiday wonderland to look forward to!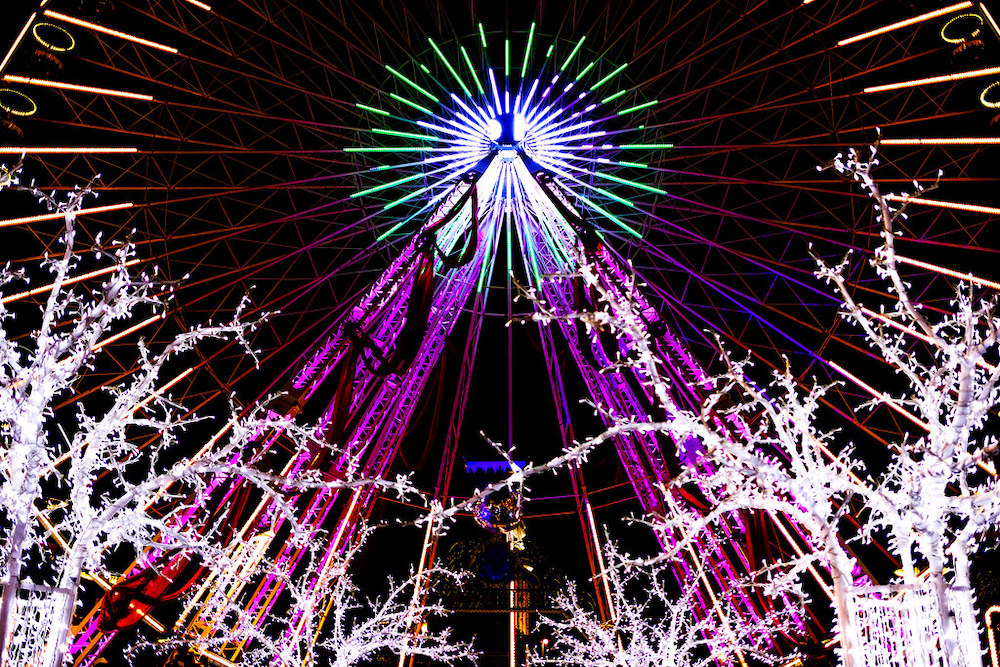 Source: Flickr.com/ Maurits Verbiest
Annecy
Speaking of the French Alps, there's one town here where you'll definitely have a wonderful Christmas: Annecy. If you think this place is only about
après-ski
around this time of year, think again! Though the holiday season does invite a few skiers every now and then, Annecy is all about the Christmas spirit! The city lights up with all sorts of sparkling decorations, Christmas markets sell a variety of adorable knick-knacks, and you can indulge in as many French holiday treats as you can. You'll practically forget all about skiing the moment you get sucked into the city's Christmas festivities!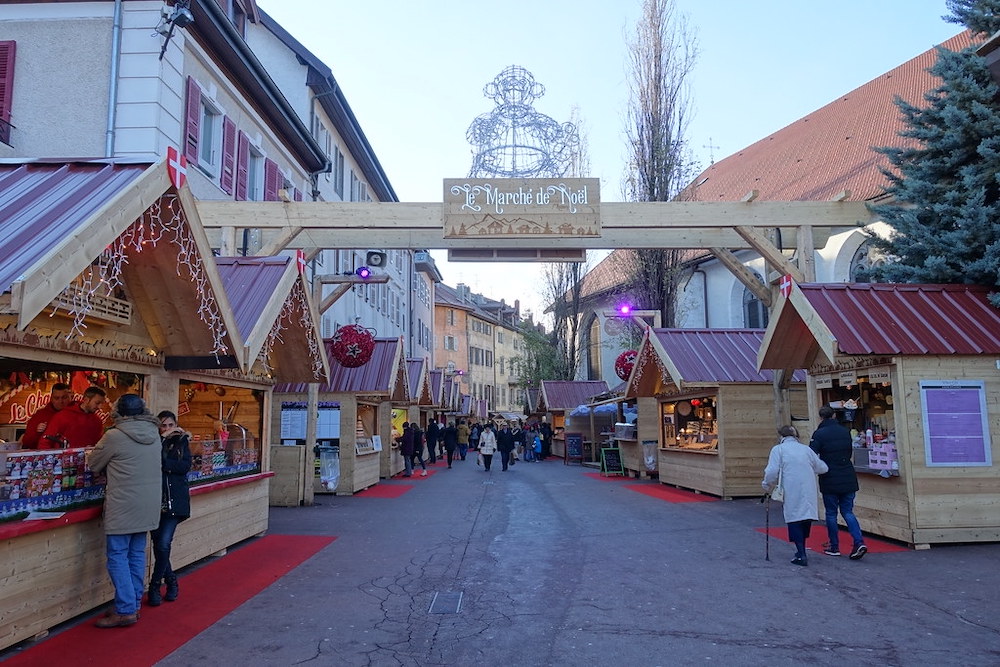 Source: Flickr.com/ Guilhem Vellut
Sarlat
In southwest France, you'll find Sarlat-la-Canéda, or simply Sarlat. It's a medieval town in the Dordogne department, complete with centuries-old brick buildings, cobblestone streets, and lots of lush greeneries all around. When you just explore the city from the outside, it looks as if you've traveled back in time. Sounds enchanting, doesn't it? Well, wait until you celebrate Christmas in Sarlat! For the holidays, the city puts up twinkling lights, sets up a lively Christmas market, and offers traditional winter delicacies. Sip some mulled wine and bite into a holiday cookie as Sarlat dazzles you with its Christmas magic!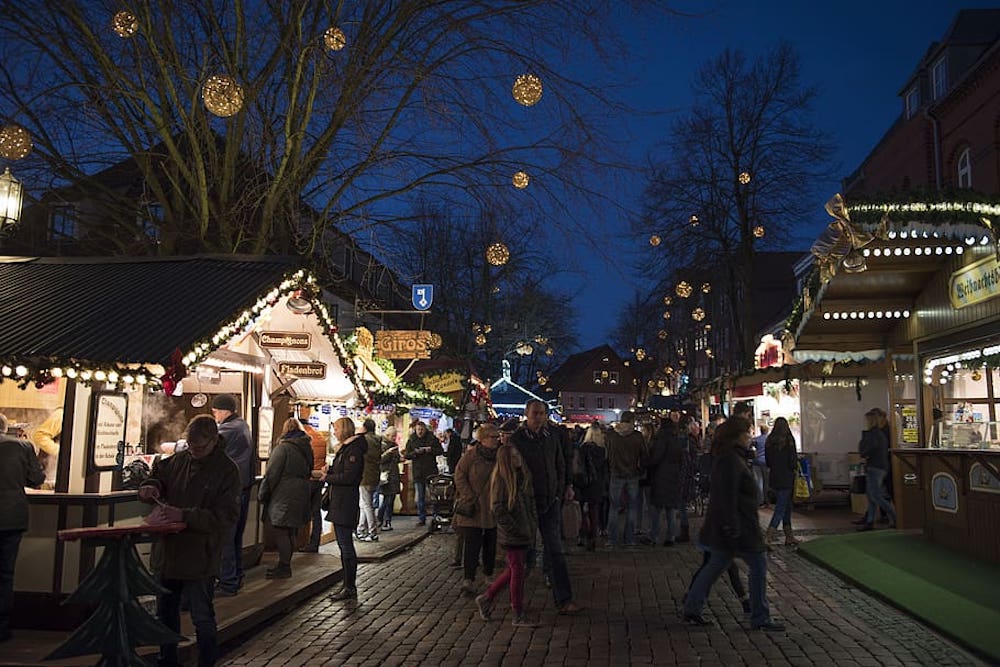 Source: Wikimedia Commons
Looking for a place to celebrate Christmas this year? Consider traveling to these enchanting French cities. From Paris and Lille to Strasbourg and Annecy, these places transform into holiday wonderlands come this time of year!