"
Cover girl put the bass in your walk. Head to toe, let your whole body talk!
" If you haven't heard about RuPaul's Drag Race, you might as well admit that you've been living under a rock since 2008. No other reality TV competition has made quite an impact as this one. Thanks to this series, drag has gone mainstream. More and more people are heading to the drag bars to get a taste of this phenomenon themselves. And here in the French capital, such hotspots include Chez Michou, Le Raidd, and Madame Arthur, among many others. These are some of the best drag bars in Paris!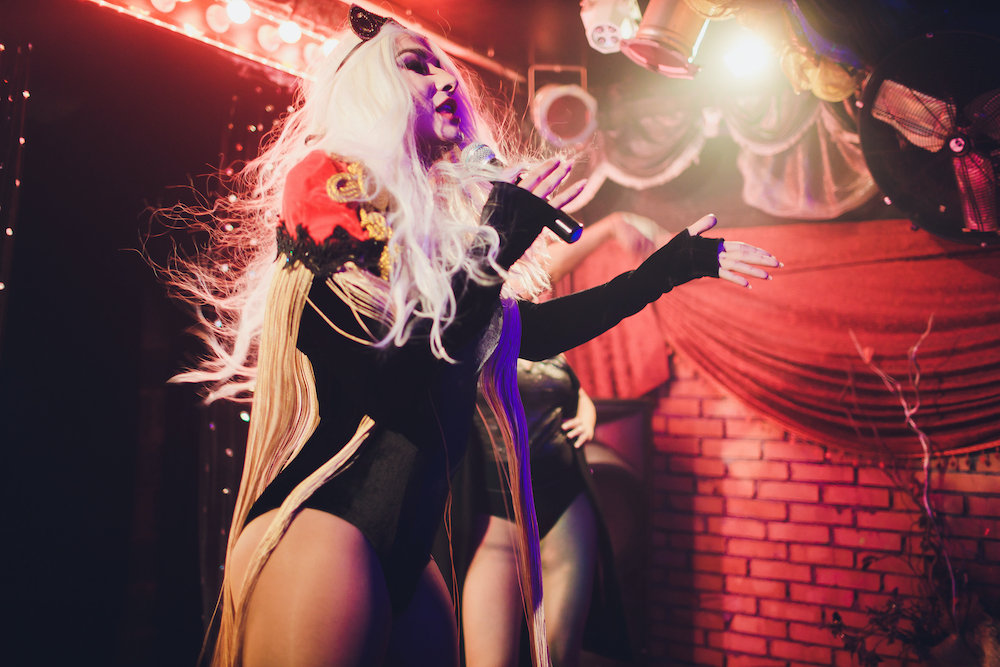 Artishow Cabaret
For over 20 years now, Artishow Cabaret has presented some of the finest drag shows in Paris. The bar opened back in 2002 in a slightly hidden cul-de-sac in the 11th arrondissement. It offers dinner theater at its campiest and raunchiest, so much so that you'll likely end up laughing and gagging instead of finishing your meal. And this is also a bit ironic since the place has become quite known for its Sunday drag brunches. No matter how early it is, the drag queens over at Artishow Cabaret will still give you a show midnight-worthy show.



Chez Michou
Whether you're coming from the 18th or
9th arrondissement
, the bright pink awnings of Chez Michou will definitely grab your attention. Located on Rue de Martyrs, this nightlife hotspot is known for hosting some of the most extravagant and flamboyant drag shows in Paris. Don't let its fairly small space fool you. The drag queens and other performers here know how to put on one hell of a show despite the limited legroom. From cabaret to comedy, there's no doubt that you'll be incredibly entertained in this iconic Parisian drag bar!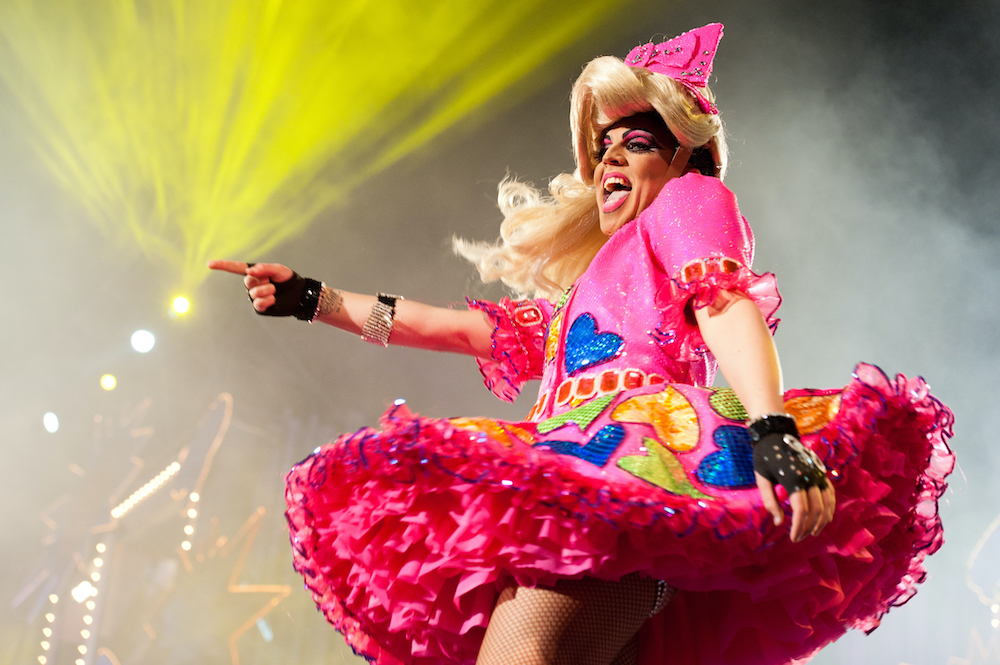 Diva's Kabaret
Want to see the biggest divas perform live? Iconic performers like Barbra Streisand, Celine Dion, Whitney Houston, Mariah Carey, and more. What if there was a place where all of these superstars perform live? You'd be the first to get there, wouldn't you? Well, then head on over to Diva's Kabaret on Rue des Rosier in the
4th arrondissement
of Paris! They may not be the real thing, but the drag impersonators that perform here are top-notch! So much so that you'd feel that they'll do great if they ever played "Snatch Game" in RuPaul's Drag Race!
L'Art Café
Despite its name, L'Art Café is exactly similar to all the other cafes in Paris. This nightlife hotspot on Rue de Lappe is better known as one of the hottest gay bars in the city. This graffiti-painted LGBTQ+ hangout tends to get crowded on most nights. Especially when there's a drag show happening downstairs in the basement area. On a dimly lit stage, local drag queens and performers show off their lip-sync to today's chart-topping hits. Some do all sorts of incredible stunts, while others play with the audience in the hopes of getting more tips. With all that energy and their great drinks to boot, any fan of drag will definitely want to go back here!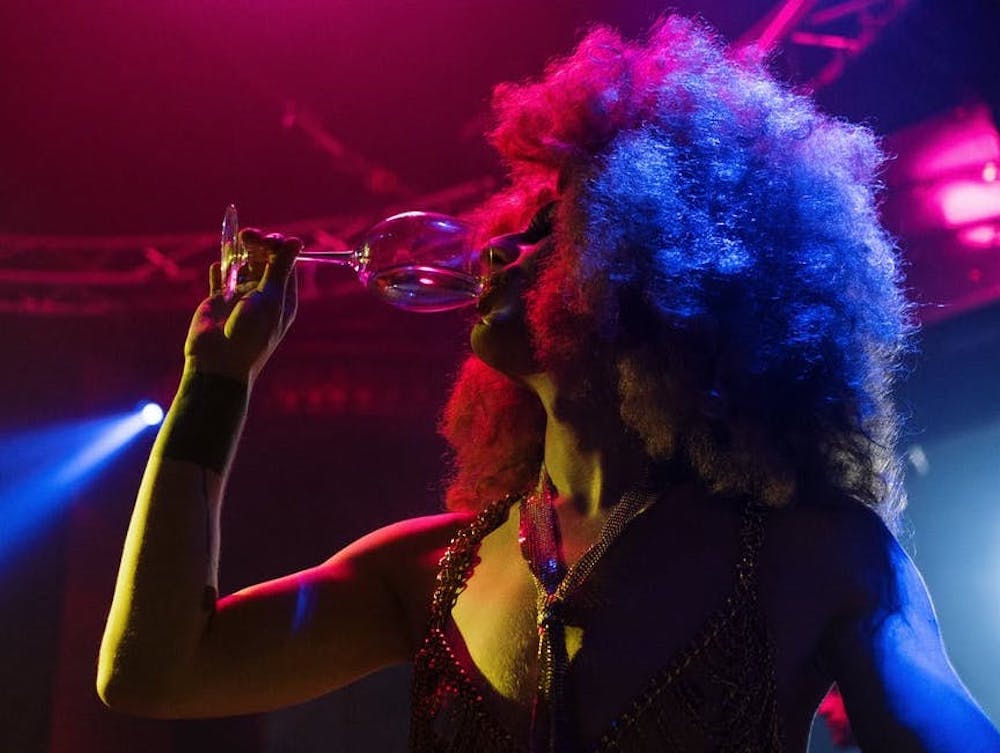 Le Raidd
Le Marais is widely known as the gay
neighborhood of Paris
. This is where most members of the LGBTQ+ hang out, thanks in large part to the many exciting gay and drag bars in the area. One of which is Le Raidd on Rue du Temple. Though it's infamous for its provocative showering gogo dancers, the place is also known for hosting some of the best drag shows in Paris. From campy lip-syncs to laugh-out-loud stand-up, the queens of La Raidd can go head-to-head with the macho, muscly men who show off their goods every night. And they wouldn't have it any other way!
Les Souffleurs
Also in the Marais district is Les Souffleurs. Located on Rue de la Verrerie, this fairly hidden hotspot is as underground as it can get. Especially since it's nestled between a pub and a furniture store, it's easy to overlook the place even when you're trying to find it. But when you do discover it, you're in for one hell of a ride! The drag shows here are fun and exciting, complete with snap-inducing lip-syncs and over-the-top campiness. You'll easily go with the flow when the energy reached an all-time high. Afterward, the DJ plays their set and it's time to dance the night away!
Madame Arthur
No list of the best drag bars in Paris is complete without mentioning Madame Arthur. Having opened in 1946, it's one of the oldest queer cabarets in Paris. Even its bright crimson facade seems like a nod to the more iconic Moulin Rouge in Pigalle. And rest assured that the extravagance of that beloved cabaret is the same here in Madame Arthur! The drag shows here are electric, complete with stand-out singing, cool lip-syncing, and even some naughty stripping in between. They uphold old-school cabaret but give it a touch of that LGBTQ+ campiness and flamboyance. What's not to love?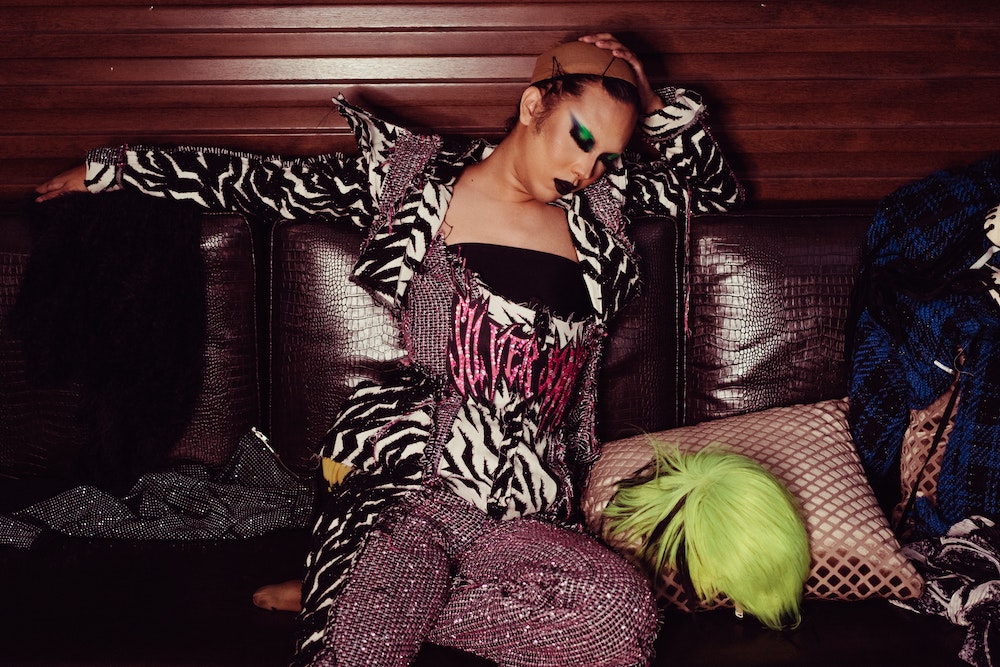 Discover the best drag bars in Paris the next time you go here! They're the best hotspots to watch amazing shows, meet awesome queens & performers, and revel in the phenomenon that is the drag art form.