"Classic" is perhaps the best word to describe Paris. No matter how forward its forays into the future, the French capital remains steeped in its own traditions, history, and heritage. But there is one part of the city that smidge more modern than the rest: the 19th arrondissement. Home to Parc de la Villette, Cité des Sciences et de l'Industrie, and even the city's own tram line, the district offers a different flavor compared to all the others. Though it still has its fair share of old-world charms, its more contemporary appeal is a nice contrast to the overall classical beauty of Paris.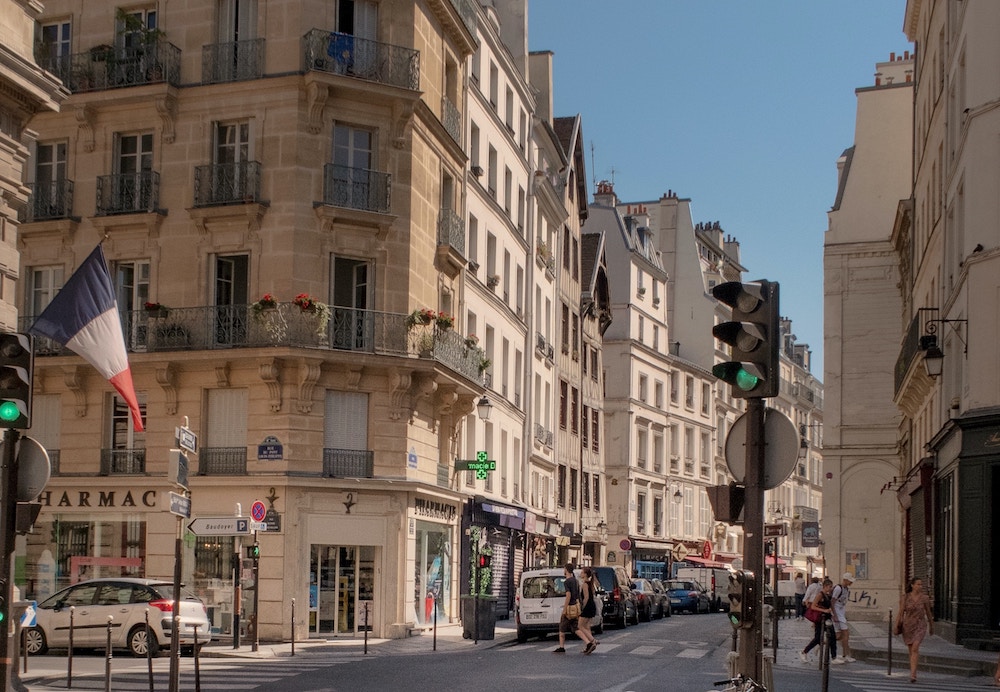 The Exciting Parc de la Villette
Perhaps the most notable thing about the 19th arrondissement of Paris is Parc de la Villette, the third-biggest green space in the city. Formerly the home of France's largest meat market, it eventually became the natural oasis it is today back in 1987. What's great about it is that it's the most modern park in Paris. While the other more famous parks are decorated with beautiful statues, ornate fountains, and even grandiose palaces, Parc de la Villette is mostly an open field. There are a few modern artworks and playgrounds here and there, but for the most part, it's all just one huge green space.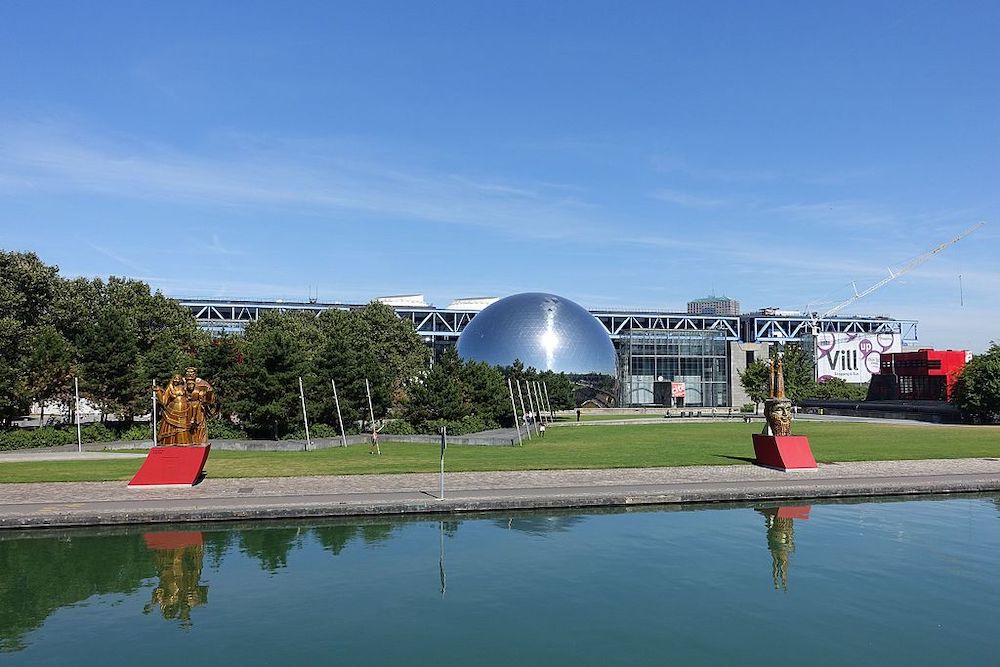 Source: Wikimedia Commons/ Guilhem Vellut
Hanging Out By Bassin de la Villette
Another noteworthy thing about Parc de la Villette is its artificial lake, Bassin de la Villette. Far from the natural and more classic Seine River in the other
neighborhoods of Paris
, this man-made marvel is a lot more straightforward. But that doesn't make it any less fun and exciting either! For example, the city sets up its annual Paris Plages by the Bassin de la Villette every summer. They're man-made beaches that help people cool off during the season's hottest days. At this time, locals and tourists alike flock to these hotspots to swim, get a tan, and just have fun.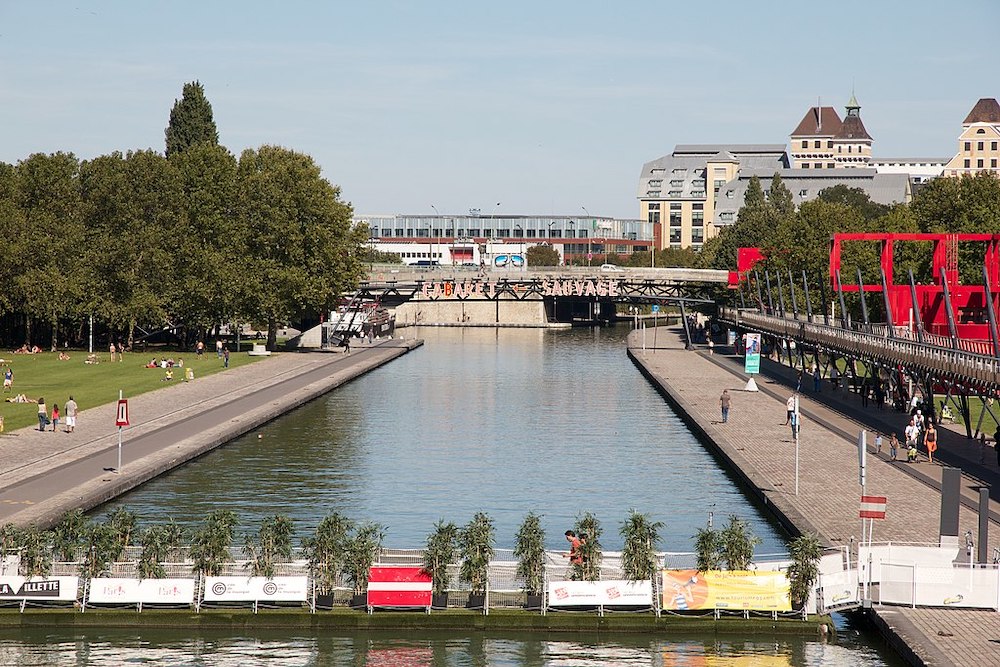 Source: Wikimedia Commons/ Marko Kudjerski
A World of Science Awaits
If you see a large dome in the middle of Parc de la Villette, don't worry! Your eyes aren't tricking you! There is, in fact, such a spectacular structure in this park and it's Cité des Sciences et de l'Industrie, the biggest science museum in Europe. Here, adults and kids alike can learn more about this fascinating world, from mind-boggling physics to interesting chemistry. More often than not, schools in Paris and beyond go to this museum on their fields trip too, so you may find many
students
here every now and then.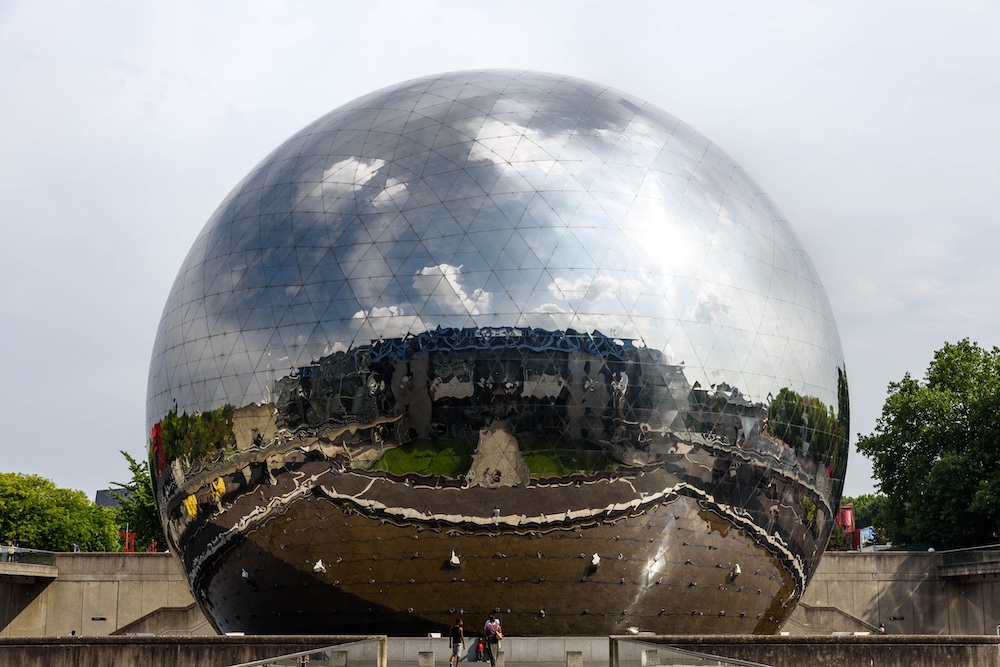 Source: Wikimedia Commons
The Otherworldly Parc des Buttes Chaumont
What if you prefer a more classic park in Paris? Something like, say, Bois du Bologne in the
16th arrondissement
, perhaps? Or even the famous Jardin du Tuileries near Place de la Concorde? Is there a place like that in the 19th arrondissement of Paris? Yep! And it's the otherworldly Parc des Buttes Chaumont! It's not far-fetched to say that this is the most beautiful park in Paris. With its lush forests and serene lake, it's as if you stepped inside a storybook. Especially when you get to see the iconic Temple de la Sybille. Now that's truly an enchanting sight!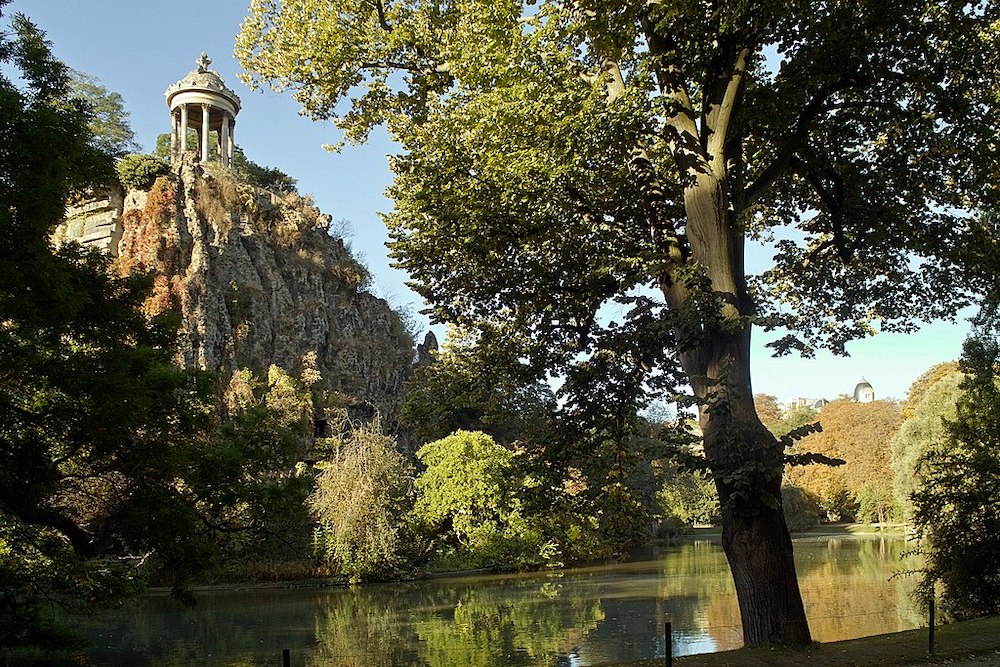 Source: Wikimedia Commons/ Traktorminze
All About Music and Theater
Apart from its big parks and world-famous science museum, the 19th arrondissement is also a haven for music and theater-lovers too. Why? Because the district is home to a few institutions of these art forms. Firstly, there's the Philharmonie de Paris and Musée de la Musique, which are also on Parc de la Villette. They're a nice creativity-centric contrast to Cité des Sciences et de l'Industrie. Secondly, you can't miss the prestigious Conservatoire de Paris, the finest performing arts school in the French capital, as well. The finest thespians are born and bred in this well-respected institution.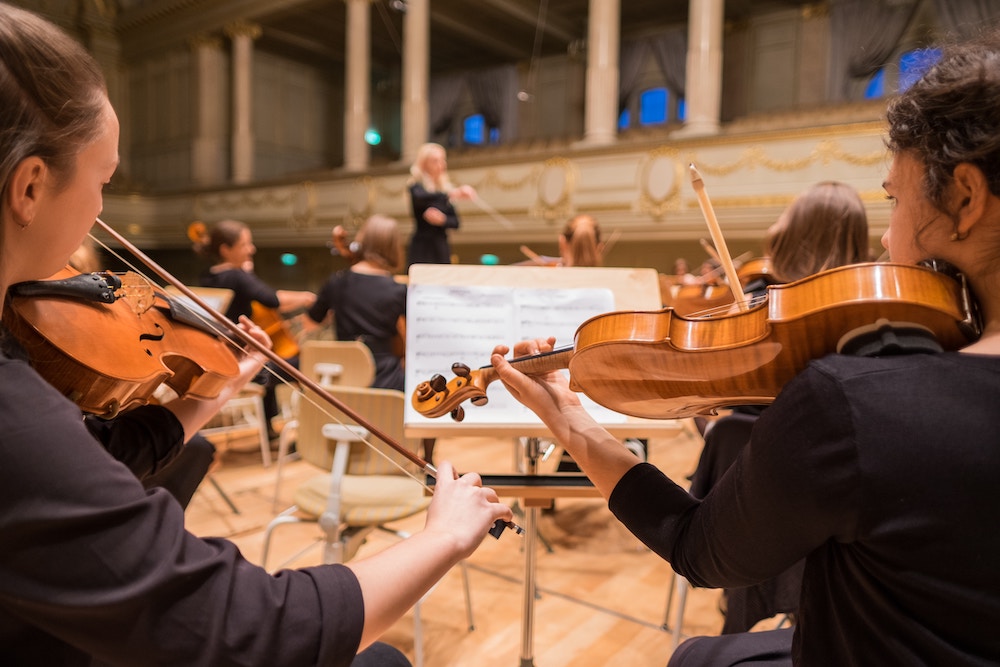 Source: Wikimedia Commons
Paris's Tram Line
Did you know Paris has a tram line? You're probably more familiar with its underground métro and chic taxis, aren't you? But in the 19th arrondissement, the French capital's only tram system, Line T3b, runs from Porte de la Chapelle in the north all the way to Porte de Vincennes in the south. The fact that not even a lot of locals ride it makes it a completely novel experience. And though it doesn't pass through the city's most famous districts and world-famous attractions, you can still see many of Paris's charms along the way!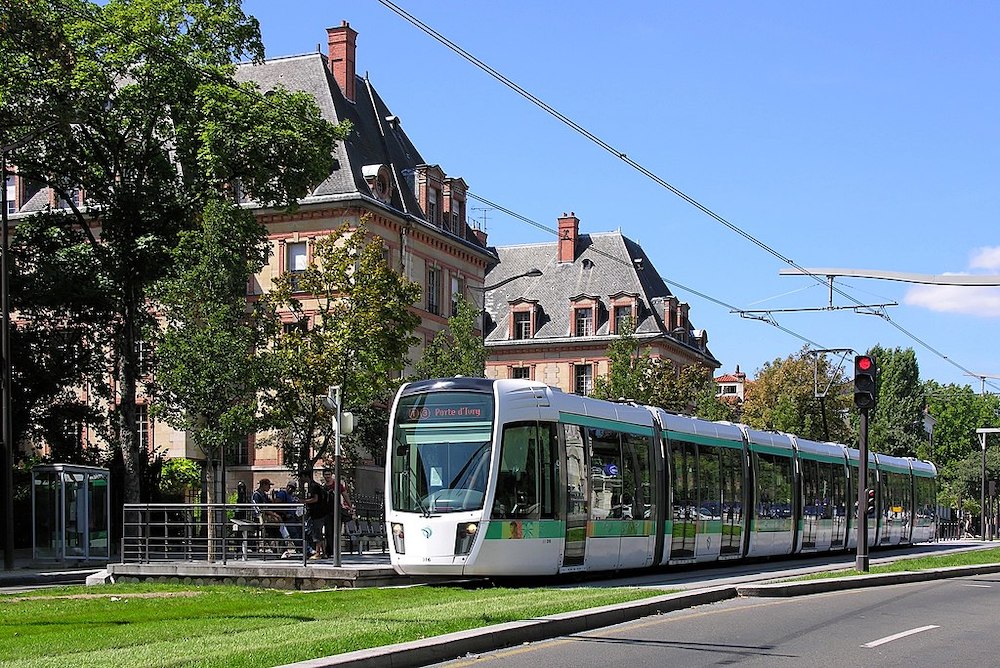 Source: Wikimedia Commons/ besopha
A Quieter Side of Paris
Perhaps what makes the 19th arrondissement stand out against the rest is that it's among the quieter parts of the French capital. Paris has always been known as a bustling metropolis with a lot of chic buzz and pleasant liveliness. However, in this particular district, all that hustle and bustle are practically non-existent. This isn't to say that it doesn't get busy here at times, but certain areas are so peaceful, they almost feel like a different city altogether. This is most evident in the charming La Mouzaïa neighborhood, which could only be described as a small slice of the French countryside in Paris.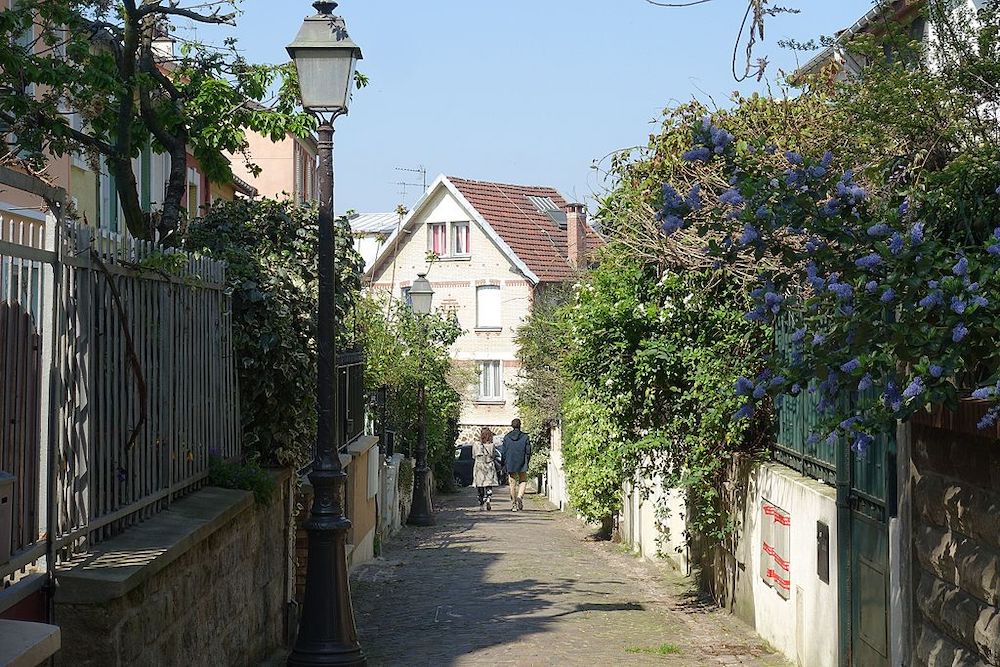 Source: Wikimedia Commons/ Guilhem Vellut
The 19th arrondissement of Paris offers a different flavor compared to the rest of the city. As the more modern district in the French capital, there's no doubt that you'll find the place fascinating!