To say that the 20th arrondissement of Paris is different from the rest of the city is an understatement. Though all districts of Paris are unique in their own right, this area really does stand out. For one thing, it's a quiet oasis in the French capital. For a major city with a population of millions, it's almost weird that the 20th arrondissement is fairly peaceful. And speaking of peace, there are different serene escapes located in this part of the city. From Père Lachaise Cemetery to Jardin Naturel Pierre-Emmanuel, these are enchanting hideaways you won't want to miss!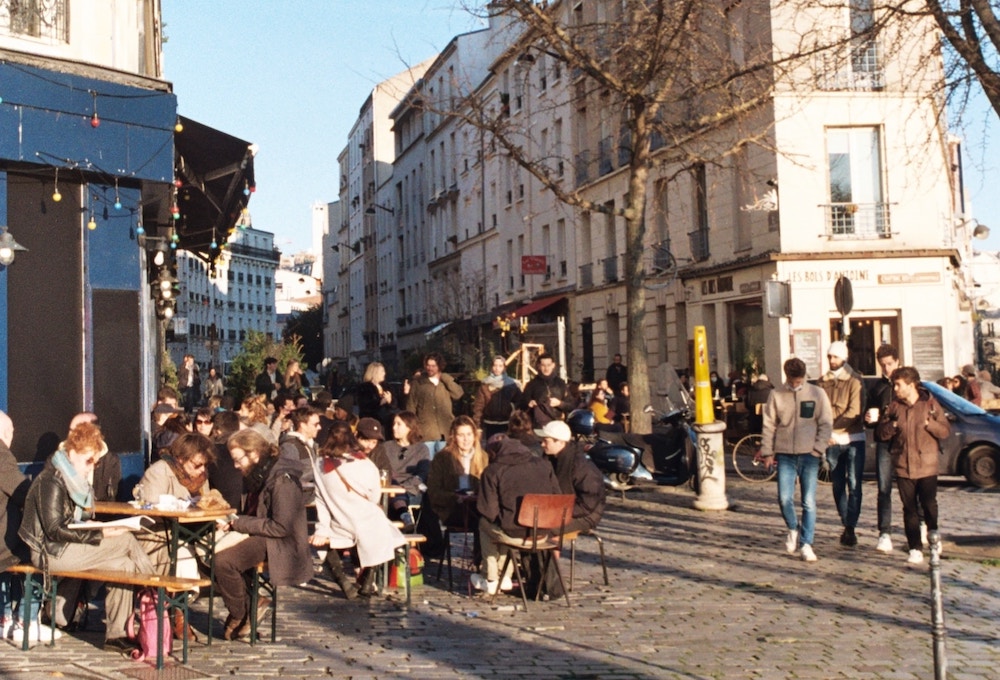 A Quiet Oasis
Anyone looking for a fairly quiet place to stay in Paris will find the 20th arrondissement to their liking. This isn't to say that this area is a ghost town or anything like that. But compared to the more popular
neighborhoods in Paris
, the 20th arrondissement is practically a different city altogether. It helps that the district is located along the outskirts of the French capital. It's far from many of the world-famous attractions in the city. There isn't even a famous landmark here, which also means that there are fewer tourists in the area.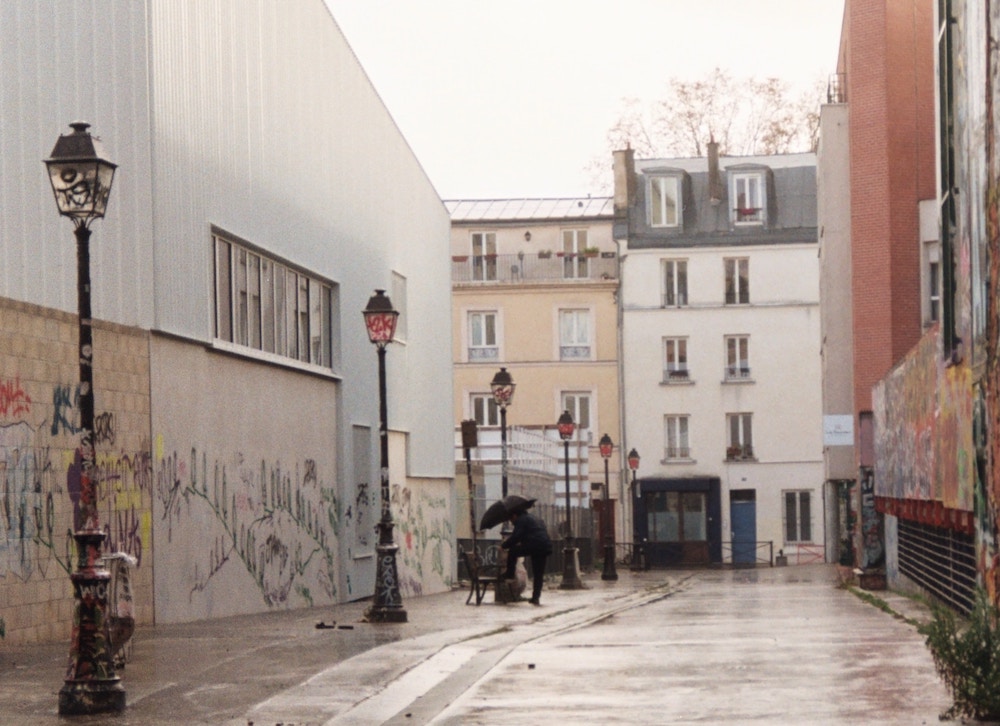 Source: Wikimedia Commons
A View from The Top
What's also great about the 20th arrondissement is that it's perched atop a pretty high hill. And the views you can see from up here will take your breath away! From the Eiffel Tower in the
7th arrondissement
to the Ferris Wheel on Place de la Concorde, you can see many of the city's biggest landmarks from here. Arguably the best place to see it all is at Parc de Belleville. Though there are tall trees around, they barely obstruct the view of the amazing Paris skyline. It's the perfect spot to capture the most magical Instagram-worthy shot!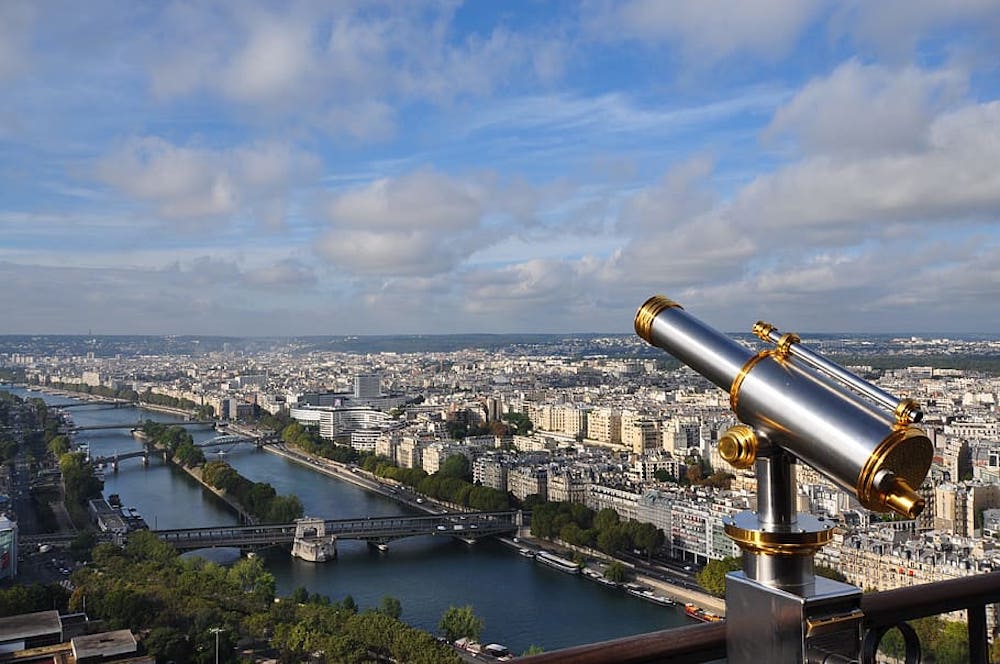 Source: Wikimedia Commons
A Serene Park
Speaking of Parc de Belleville, this is definitely among the most serene
parks in Paris
. Arguably the most beautiful too. Since it's high up on Belleville Hill, you already know that the views from here are spectacular. But you also have to appreciate its well-manicured gardens, lush fields, and tall trees. This is very much an open green space where locals can hang out and tourists can relax after a day of exploring the city. It's also perfect for escaping your daily hassles and having some time to yourself. In a bustling city like Paris, you just need that sometimes!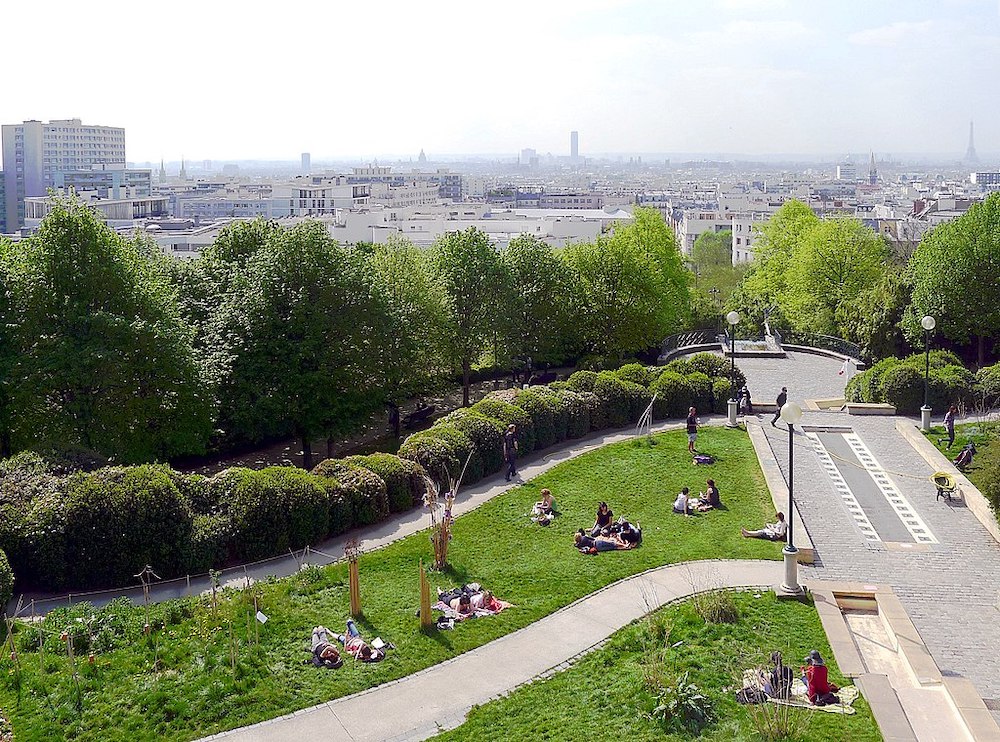 Source: Wikimedia Commons/ Mbzt
A Beautiful Cemetery
With lots of
art galleries
and chic cafes on offer, who'd ever thought that a cemetery would also be one of the many must-see places in Paris? The Père Lachaise Cemetery in the 20th arrondissement is the most famous graveyard in the city. The place is so hauntingly beautiful that it's become as popular as a few of the French capital's monuments. For one thing, the cemetery serves as another, albeit unique and unconventional, green space that locals and tourists alike can enjoy. The stone graves, beautiful in their ornate designs and well-detailed sculptures, are pretty fascinating too. Especially since many famous people are buried here.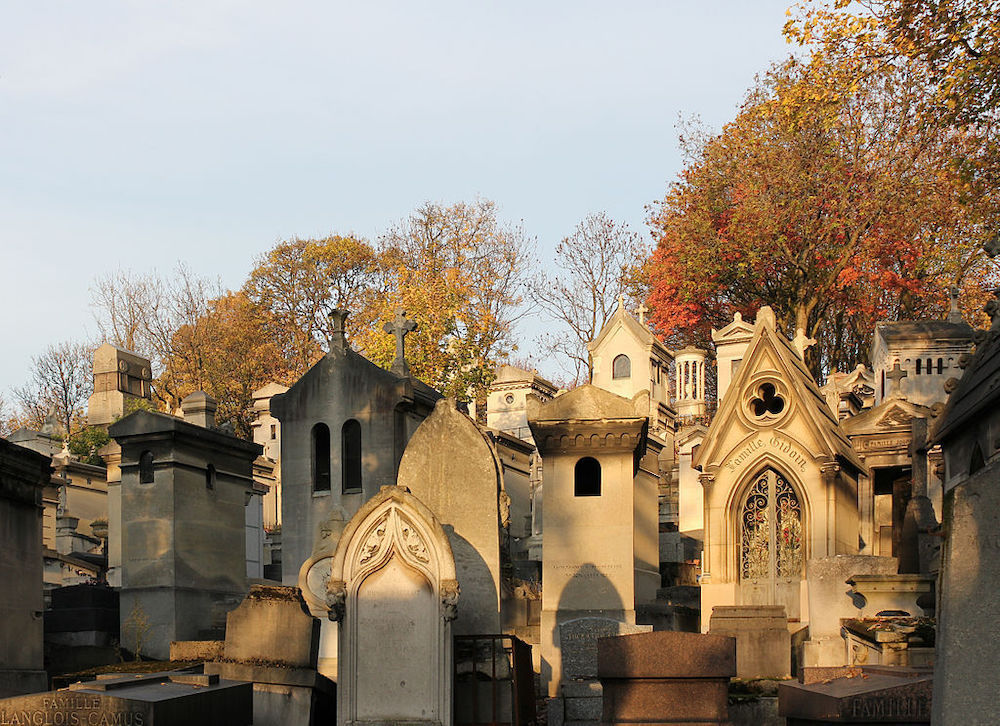 Source: Flickr.com/ Geof Wilson
A Secret Garden
What's more enchanting? A hauntingly beautiful cemetery or a secret garden? Some would prefer the former but there's no doubt that the latter will also fascinate many too. And here in the 20th arrondissement, there is such a secret garden—Jardin Naturel Pierre-Emmanuel. Though it's another public green space in Paris, it hardly compares to the massive parks that are more famous. Here, it's all about the wildflowers, the soothing pond, and the lush grass. And with so very few people who know about it, it's also a serene escape from the rest of the world.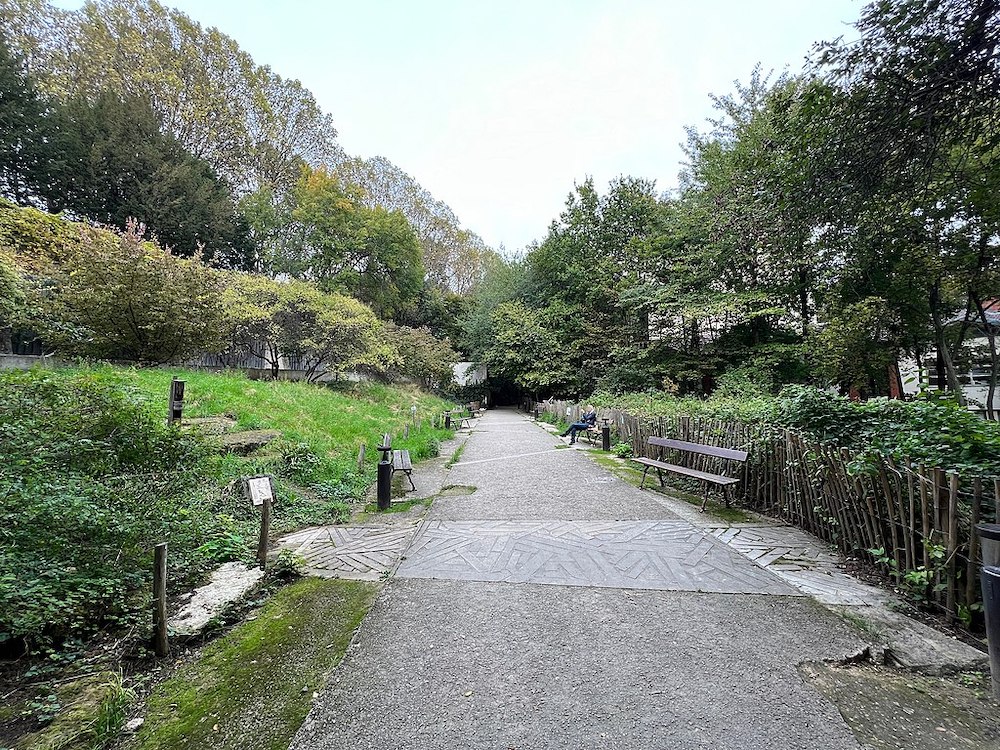 Source: Wikimedia Commons/ Chabe01
A Charming Array of Cafes & Restaurants
The cafes in Paris are always something to look forward to, no matter the arrondissement. And of course, there are some in the 20th district as well! The most famous is Moncoeur Belleville on Rue des Envierges. Though it's technically a restaurant, the place has become famous for its laid-back cafe-style vibe too. Locals love going here to have a sip of coffee as much as they enjoy their delectable haute cuisine. But what really draws people in is the place's views of the rest of the city. Like Parc de Belleville, Moncoeur Belleville is also a great spot to bask in the glorious skyline of Paris.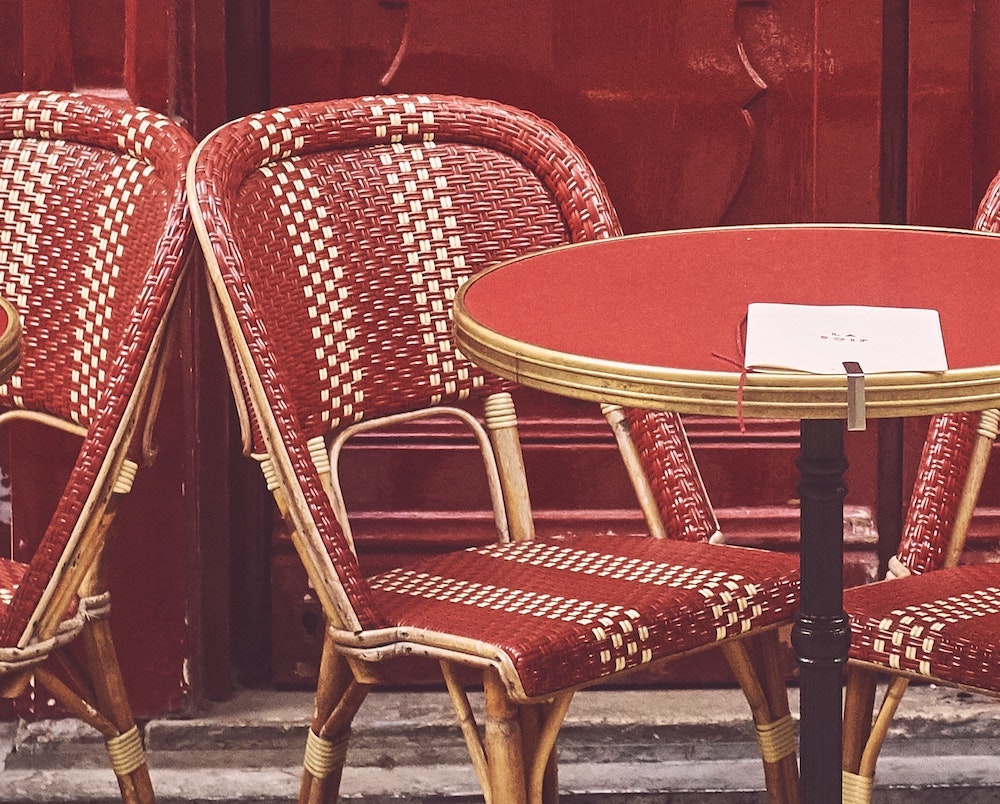 Source: Wikimedia Commons
The 20th arrondissement of Paris is a serene and peaceful oasis that almost feels like you're no longer in the French capital. From its vibe to its views, this is undoubtedly one of the dreamiest districts of Paris.