Although Paris is beautiful no matter the time of year, it's tempting to travel elsewhere when summer arrives. The season just gets too hot that you'd rather stay by the sea than in this bustling and crowded metropolis. It's the reason why the French Riviera always has a boom in tourism around this time of the year. So how can Paris ever compete? Well, by setting up its own beaches! The Paris Plages are man-made beaches in the French capital. The city sets them up to help the locals and tourists to stay cool in summer. Here's what you need to know about them.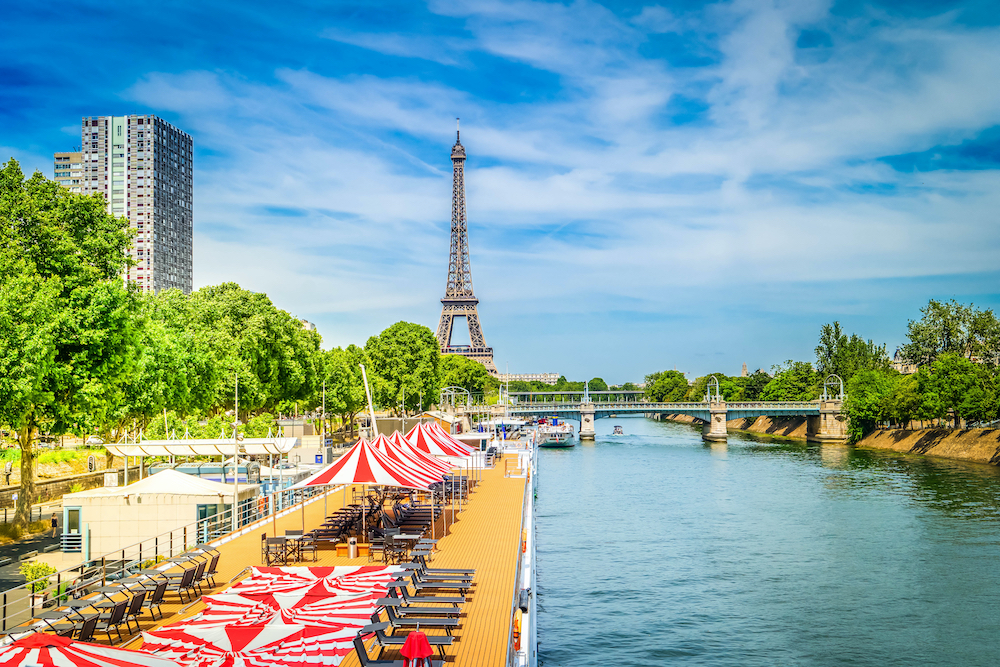 What are The Paris Plages?
First things first, what exactly are the Paris Plages? As mentioned previously, these are man-made beaches set up in the city of Paris. They're the brainchild of Bertrand Delanoë, former mayor of Paris, who thought up this development in 2002 as a way for Parisians to cool down during summer. Typically, Parisians would escape to the seaside towns in France and Europe when summer comes around. But not all are allowed to leave. So for those who are obliged to stay in Paris in summer, the Paris Plages are there to give a taste of a tropical paradise even amidst the bustling metropolis.
Where are They Located?
The first Paris Plage was located along Rive Droite, which flows between various arrondissements. The city then added a second one in 2006 along Rive Gauche, which is on the south bank of the Seine River. And eventually, they set up what became one of the permanent Paris Plages along Bassin de la Villette in the
19th arrondissement
. Today, there are two main Paris Plages the city sets up annually. The first is one along the Seine River and the other is right by Bassin de la Villette. Though both are fairly different from each other in terms of what you can do there.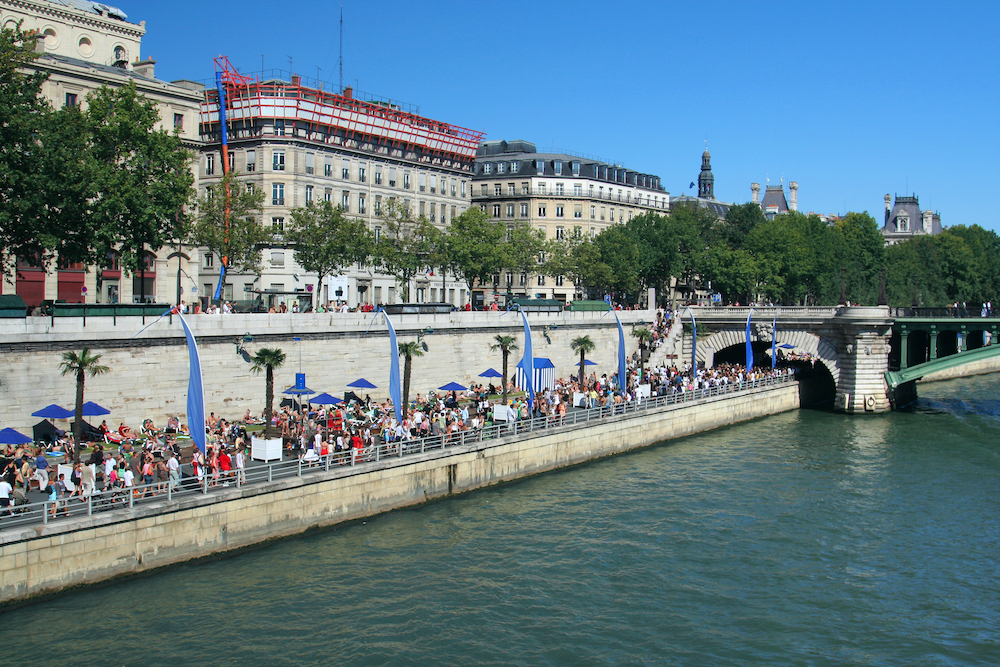 Source: Wikimedia Commons
When Do They Open?
The dates for the Paris Plages differ from year to year. However, they typically open up around the first week of July and close down around late August. Even though June is the official start of summer in France, the Paris Plages don't start until July as this is the hottest month of the year. June is also still a fairly busy season in Paris as it's the month when the seasons change and schools have barely begun their summer vacations. At the same time. August is typically when most Parisians leave the city to go on their holidays in various parts of France or the rest of the world
Can You Swim in The Paris Plages?
It's easy to assume that since the Paris Plages are man-made beaches, you can swim in them. But in truth, this doesn't apply to all of them. You can only swim in the Paris Plage by the Bassin de la Villette. Here, the city sets up a designated swimming area right by a well-made sandy shoreline. The one on Parc Rives-de-Seine along the
1st
and
4th arrondissements
, on the other hand, does not allow swimming. This beach is essentially just a row of umbrella-shaded sunloungers and a few refreshment stalls nearby. They'll also add some sand for a more authentic beach effect but that's about it.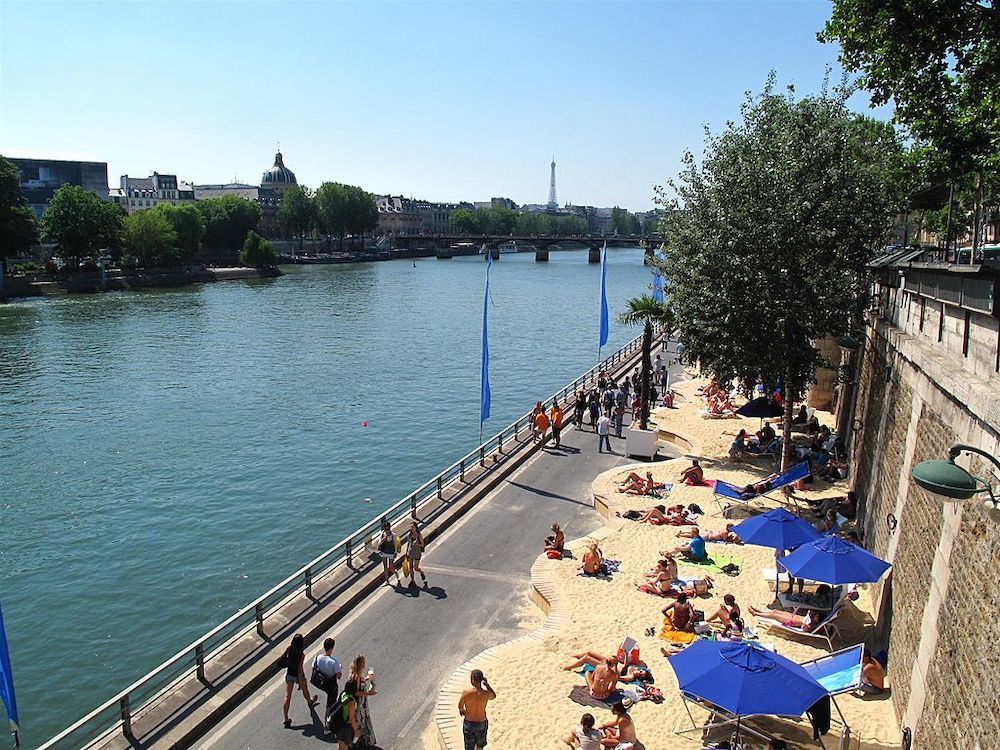 Source: Wikimedia Commons/ Ken Eckert
Are They Free?
Perhaps the best part about the Paris Plages is that they're free. You don't have to pay any sort of entrance fee to enjoy your time on these man-made beaches. The most you have to pay for are the refreshments from snack stalls and rentals from various beach-related beach activities. But if you bring your own food, drinks, and beach gear yourself, then you don't have to pay a single cent. As such, you'd do well to go there as early as possible. The sun loungers are on a first-come-first-serve basis. If you want to use them, you need to be the first one there!
Are There Rules You Need to Follow?
As with any other place in Paris, you still need to follow a few rules in the Paris Plages. For one thing, you can't go topless on these man-made beaches. Although France is famous (or infamous) for its nudist and topless beaches, the Paris Plages aren't part of them. Here, you still need to be fully clothed, even when you want to swim in Bassin de la Villette. At the same time, you're expected to respect others too. As mentioned earlier, the sun loungers are on a first come first serve basis. If others got them first, you need to wait until they're done.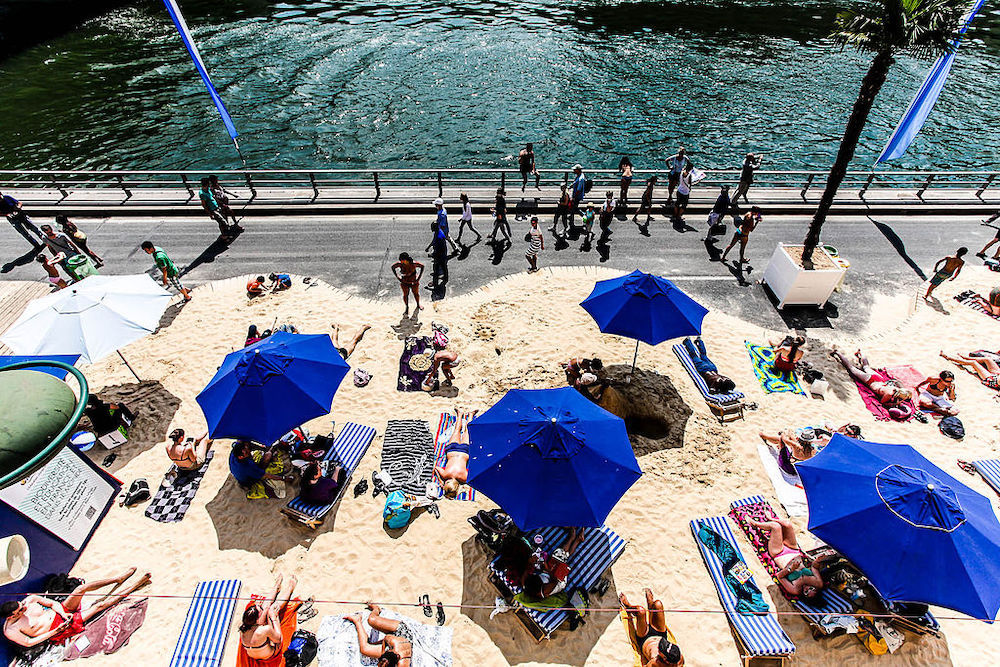 Source: Flickr.com/ Sharat Ganapati
The Paris Plages are the ultimate summer destination in the French capital. If you can't escape to the French Riviera at this time of the year, these man-made beaches serve as a nice and even exciting alternative.