Halloween is just around the corner. Before you know it, people dress in wild costumes, go to parties, and have a ball. It's one of the exciting days of the year, a time for spills, thrills, and more! But let's not forget that Halloween is all about the scary stuff, and if you're in Paris, there are tons of places you can explore for a fun fright. Famous landmarks like Notre Dame and Palais Garnier, for example, are said to be haunted. As are the beautiful Père Lachaise and Montmartre cemeteries. These are the spots you'll want to check out in Paris on All Hallow's Eve!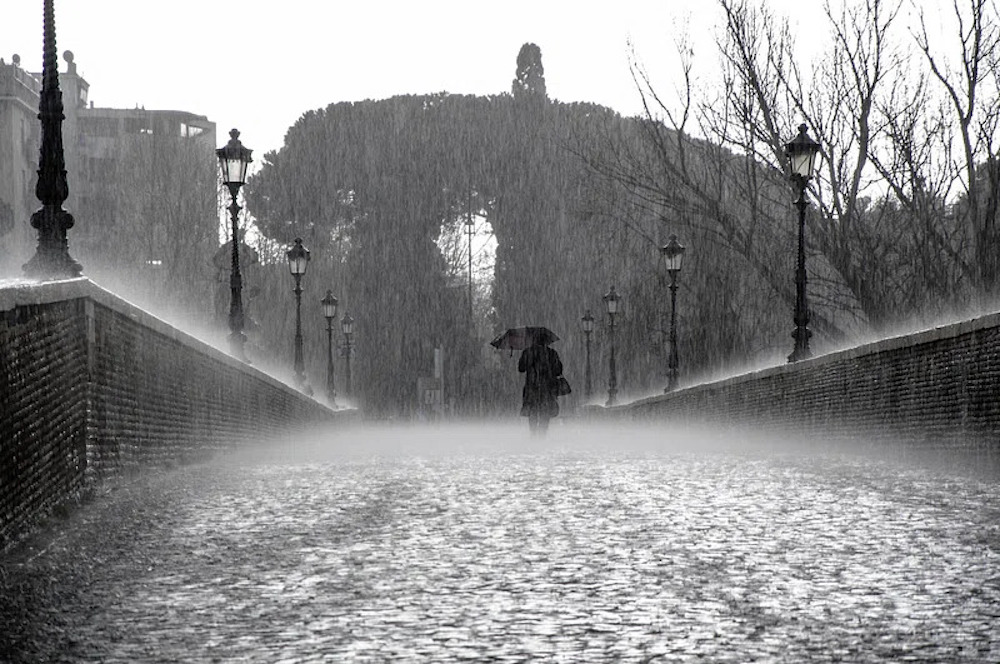 Paris Catacombs
An underground labyrinth lined with human remains is bound to be haunted, isn't it? Among the most infamous tourist spots in the French capital, the Paris Catacombs never fails to send shivers down the spines of those who dare to explore the mass graveyard. They were built back in the 18th century to solve the capital's problem of overflowing cemeteries. Tunnels upon tunnels lined with skulls and bones make up this eerie labyrinth located 66 feet under the city. Who's to say that the souls who once inhabited these remains aren't walking alongside you here?
Source: Wikimedia Commons
Cimetière du Père Lachaise
Although Cimetière du Père Lachaise is among the
most beautiful cemeteries in Paris
, it's said to be quite haunted too. Though perhaps many of you out there would feel lucky if they ever catch a ghost here. Why? Because this famous necropolis is where various icons have been laid to rest. From Frédéric Chopin and Oscar Wilde and Edith Piaf and Jim Morrison, these were some of the most legendary people to ever live. If you were to meet their ghost here, you'd sooner faint from overwhelming admiration than horror.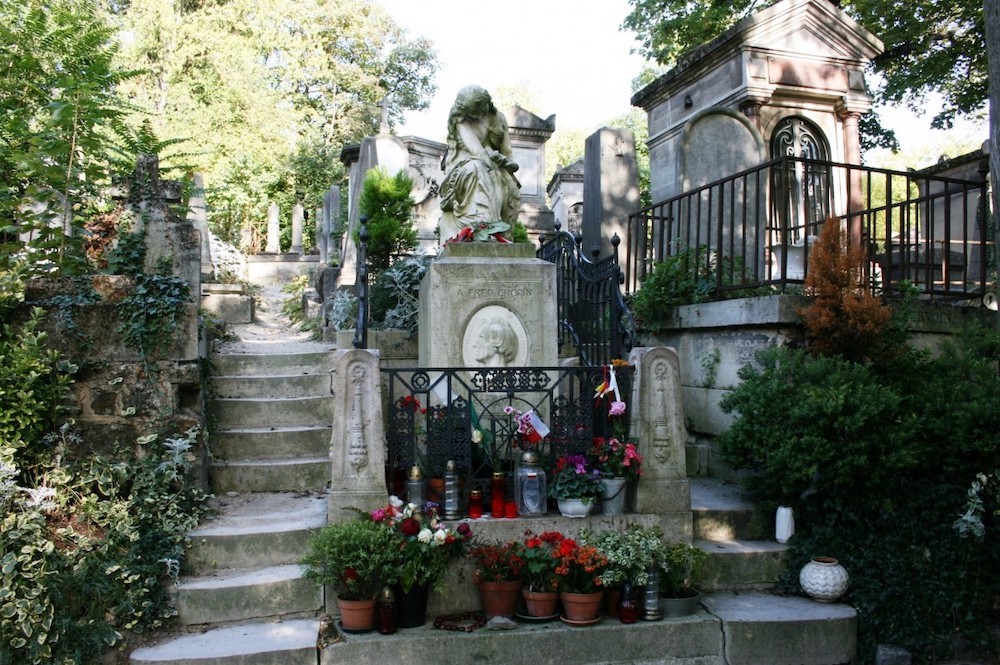 Source: Wikimedia Commons
Cimetière de Montmartre
Another notable Parisian cemetery is Cimetière de Montmartre in the
18th arrondissement
. It's here where the notable literary, artistic, and intellectual figures have been laid to rest. The beloved painter Edgar Degas is buried here, as is the celebrated author Alexandre Dumas. And don't forget about the iconic disco diva Dalida too. Just like Père Lachaise, Cimetière de Montmartre is also a haven for admirers, but that's only recently. Back in the 18th century, however, the cemetery served as the mass grave for all decapitated nobles at the height of the bloody French Revolution.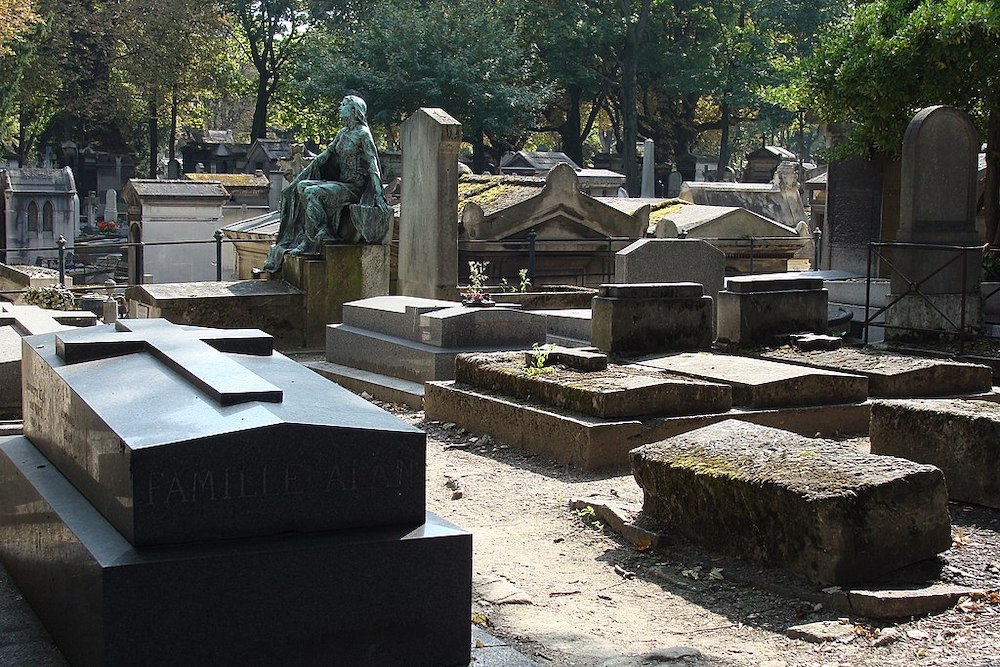 Source: Wikimedia Commons/ Ivonna Nowicka
Panthéon
With its imposing neoclassical facade, it's easy to forget that the Panthéon in Paris is as much a gravesite as the cemeteries on this list. As such, there have been reports of ghost sightings and eerie hauntings here, especially at night. You never would've guessed it though, as the majestic Panthéon serves as the crowning jewel of the
5th arrondissement
's Latin Quarter. The neighborhood is trendy and lively, but most tourists come here for the Panthéon. Whether it's haunted or not, you wouldn't want to miss seeing its grandeur in person. Not to mention the famous people who are buried here, which include Marie Curie and Josephine Baker, among many others.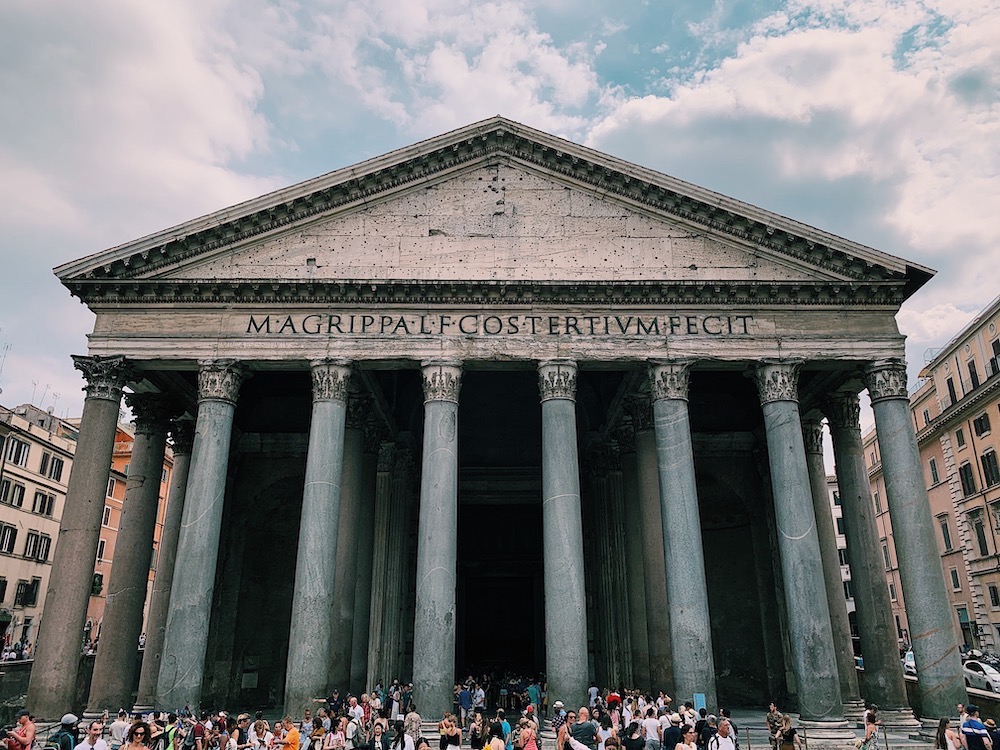 Source: Wikimedia Commons
Palais Garnier
"
He's there! The Phantom of the Opera!
" Much like what Victor Hugo did to Notre Dame, Gaston Leroux turned the already-beloved Palais Garnier in the
9th arrondissement
into the stuff of legends. His 1909 novel, "The Phantom of The Opera," (as well as the subsequent Andrew Lloyd Weber-produced 1989 musical adaptation) catapulted the opera house's fame to new heights. In truth, though, there really might be a phantom or two in this centuries-old music hall. The place has seen countless accidents that have led to people's deaths. But you can rest assured that these ghosts are not likely the type to wear masks and whisk opera singers away from the stage.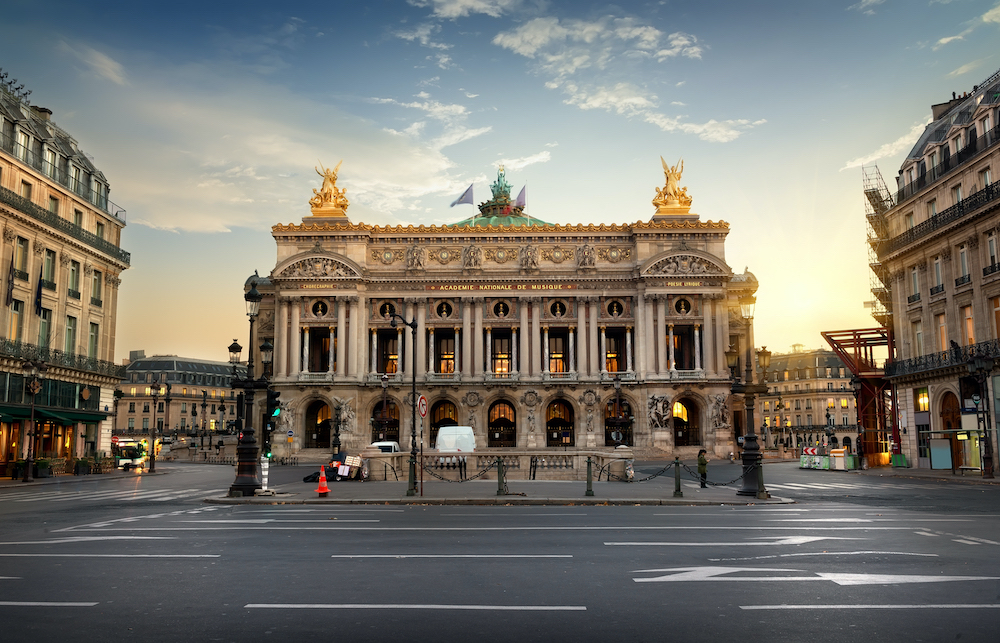 Source: Wikimedia Commons
Notre-Dame
Perhaps the most iconic site on this list is the Notre Dame Cathedral. One of the most famous churches in the world, its Gothic grandeur is quite the sight to behold. And of course, you can't forget about Victor Hugo's contribution to its fame. If not for his beloved novel, "The Hunchback of Notre Dame," the church might not be half as iconic as it is now. But is there a hunchback who rings the bells of this cathedral? No, there isn't. What is in Notre Dame, however, are crypts. And as you know, where there are buried remains, there are probably a few ghosts around too.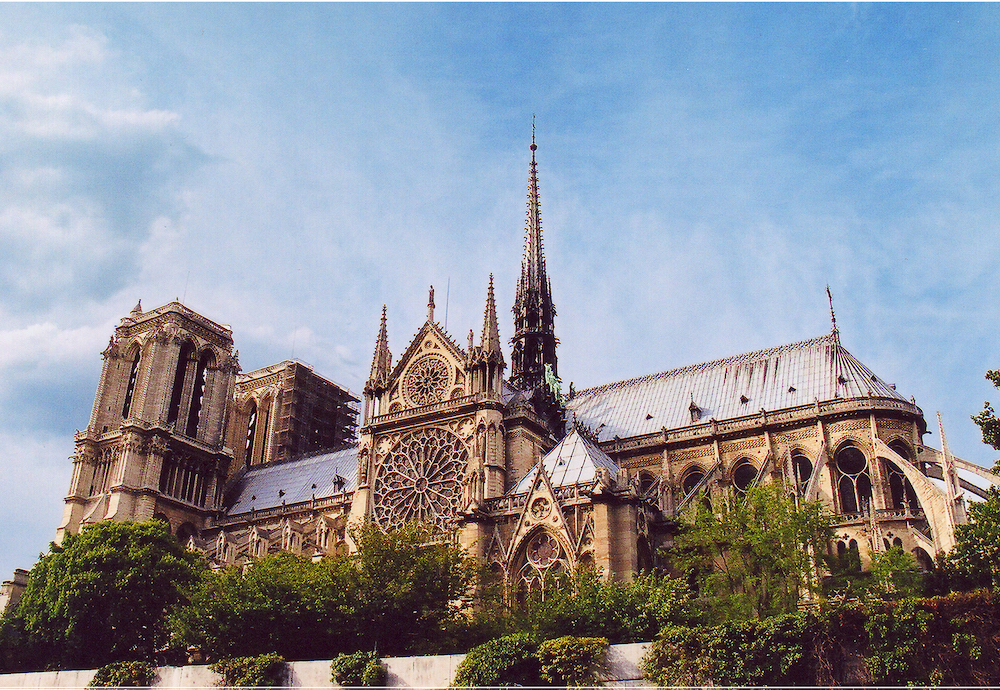 Source: Wikimedia Commons
Rue des Chantres & Rue des Ursins
Even the area surrounding Notre Dame is said to be haunted! Behind the world-famous cathedral, you'll find Rue des Chantres and Rue des Ursins. During the day, they seem like any old street and alleyway in Paris. That is until you hear the sound of children laughing and realize that there aren't any there. If this happens, it's time to run for your life! So who are these ghost children? They're said to be the ghosts of sick children who caught a disease in the early 20th century. They were sent to a hotel on Rue des Chantres for quarantine but were drowned when a storm flooded the Seine River.
Source: Wikimedia Commons/ Pergl Pergl from On the move
Beyond its gloss and glamour, the city of Paris has a few scary secrets worth discovering. Some are famous places you probably already know, while others are tucked away in the most hidden parts of the city.