It's finally summer in Paris and you know what that means! It's time for some wardrobe change! Coming from the chilly billows of winter, you can now take off the heavy layers and take a breather. And since the country is starting to reopen bit by bit after a tragic pandemic, the French capital is your runway once more! But this season, what exactly should you wear? What do Parisians wear for summer anyways? They are the chicest people in the world. You have to catch up so you won't stick out like a sore thumb! So here are some style tips to follow!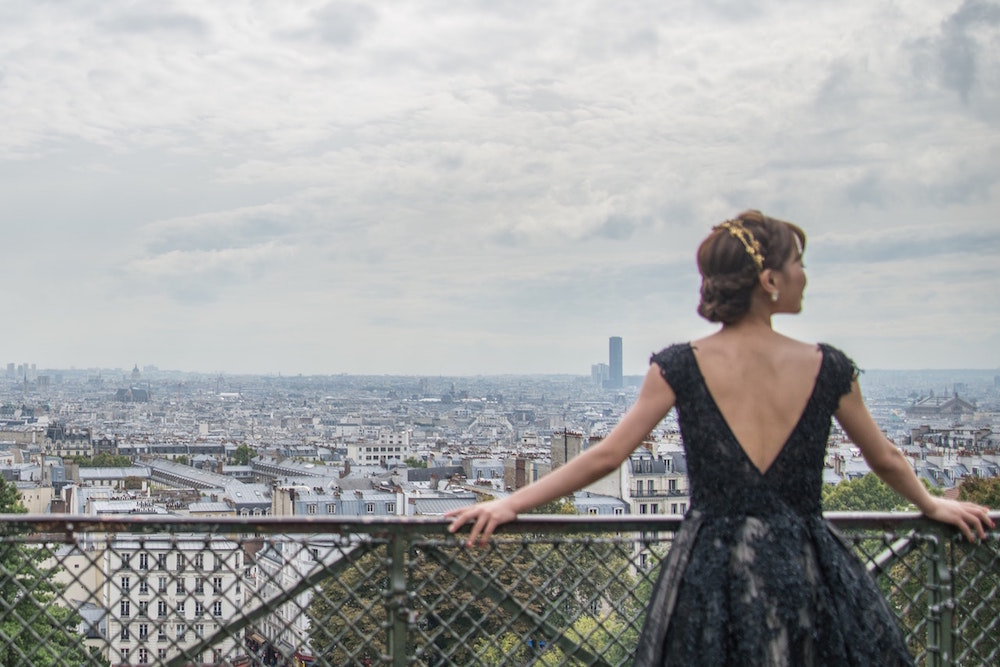 Go for Cooler Tones
While many go for bright and warm tones for summer (think reds, yellows, and the like!), Parisians often go the other way around and wear cooler colors. Beautiful blues that waft with the summer wind. Classic greys that show hints of sophistication. Daring plums for nights out, and more! After all, Paris gets extremely hot during the summer. Wearing garnish hot hues would not only look strange but would likely make you feel uncomfortable as well!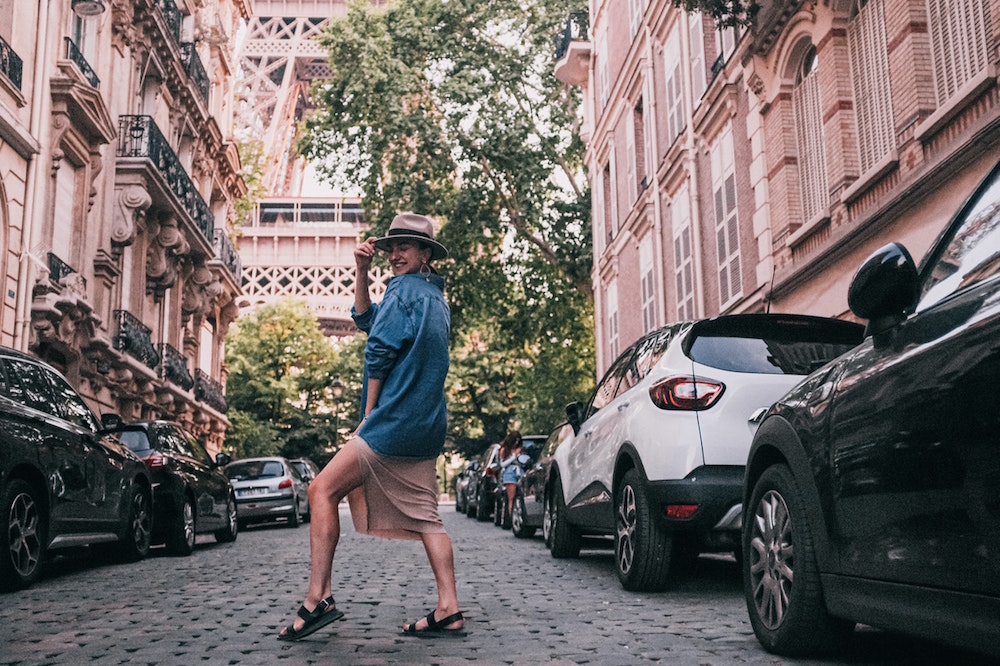 Button-downs Never Go Out of Style
Remember that classic white shirt that you had buttoned all the way up? Well, it's time to open it up a bit more. And since it's summer, you can go down as low as you want to (that is, in appropriate settings, of course!). Classic button-downs never go out of style. White, of course, fits any season and is a Paris style staple. It's practically the chic Parisian's uniform. But this summer, it wouldn't hurt having it cooler colors such as sky blue, lilac, and the like!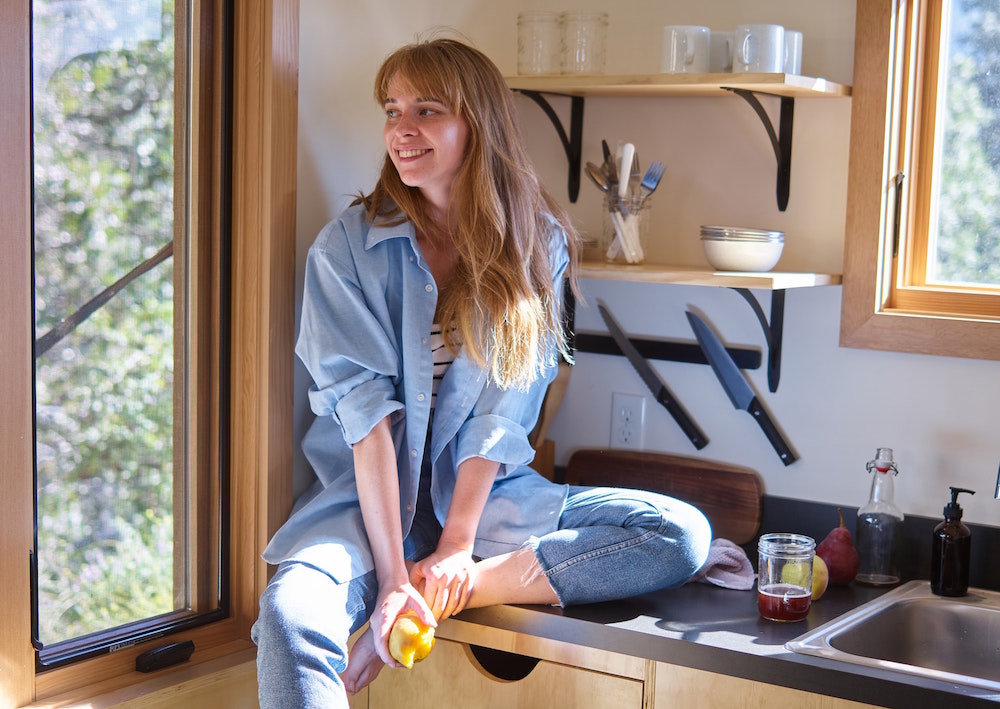 Look Lean with Skinny Jeans
Another uniform of fashionable Parisians? Skinny jeans! Though many people would rather go with denim shorts since it's so hot, the perfect pair will keep you cool and chic as always. It's also the most comfortable bottoms any girl could ask for in this day and age. When buying a new pair for the season, just make sure the cut and the fit are just right. You wouldn't want it too tight that it'd make you look like a trapped balloon, would you?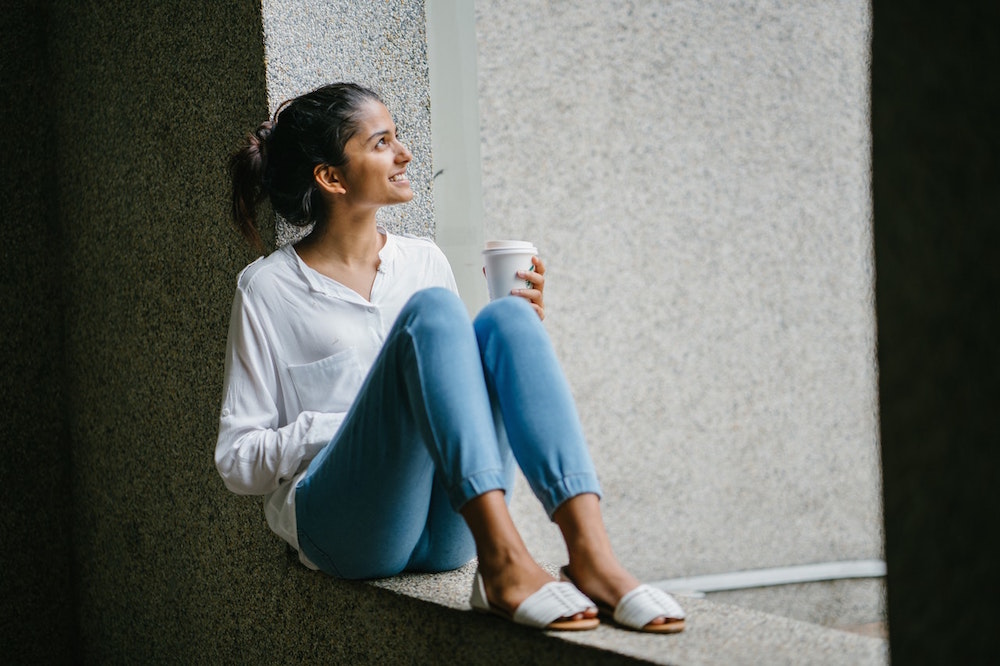 Relax with the Tailoring
Dressing up like a Parisian often entails adding a tinge of menswear to your look. Most especially if you want to make an impact in the corporate scene. But it's summer! Who'd want to wear a tailored suit in this weather? Well, a lot of women, actually! But their suiting are more relaxed and less rigid this time around. The fit and precision of cut remain the same, but the feel is a lot more louche than standard. And, if all else fails, there's still the very chic silk pajama suit!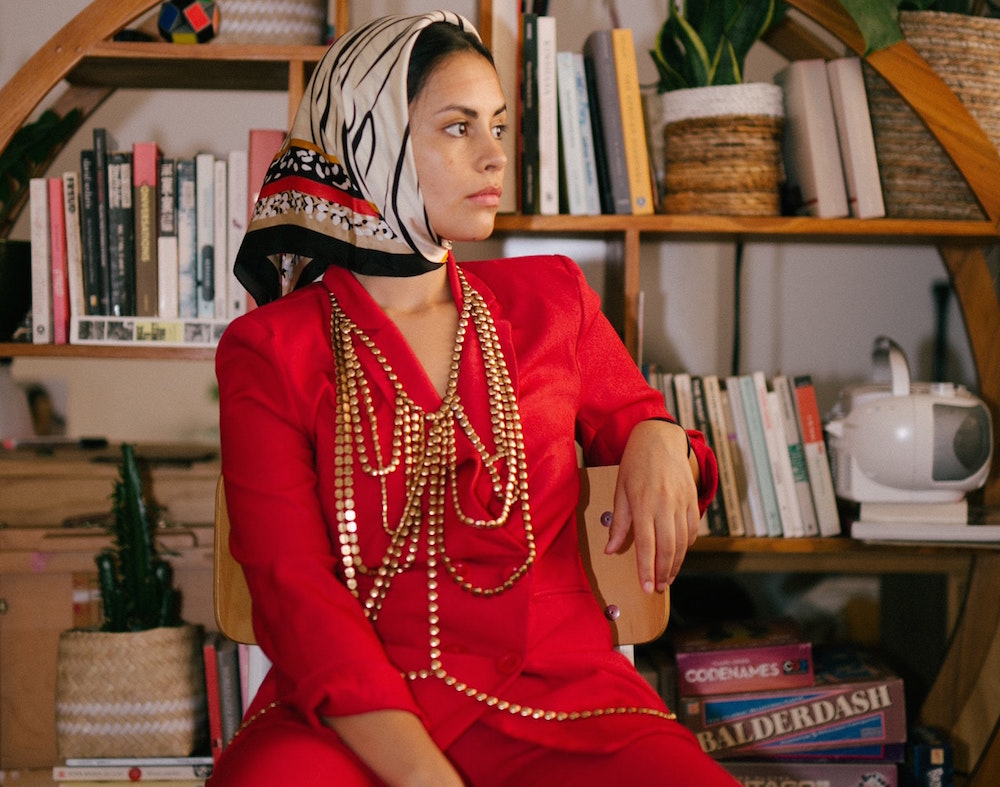 Trade the Leather with the Denim
It's no secret that the leather jacket is a French woman's go-to layer during fall and winter. It often emanates a cool and tough attitude without looking too 'in-your-face.' But when summer comes, you should trade the leather for some denim and call it a day. Wearing leather in the summer Parisian heat would melt you faster than a cup of gelato in Siciliy! And besides, a denim jacket, with the right fit and sturdiness, would still evoke that sense of cool you're going for!
Feel Fresh in a Sundress
A little black dress is a must-have for any woman. It's a wardrobe staple that's almost required. And Coco Chanel won't have it any other way. However, that LBD, even with its rather somber hue, can still look fresh and fun if it was a sundress. A billowy cotton creation that will help you breeze through this hot weather. You get plus points if there are white polka-dots on them too! Add a straw hat and you've got yourself a classic Parisian look right there!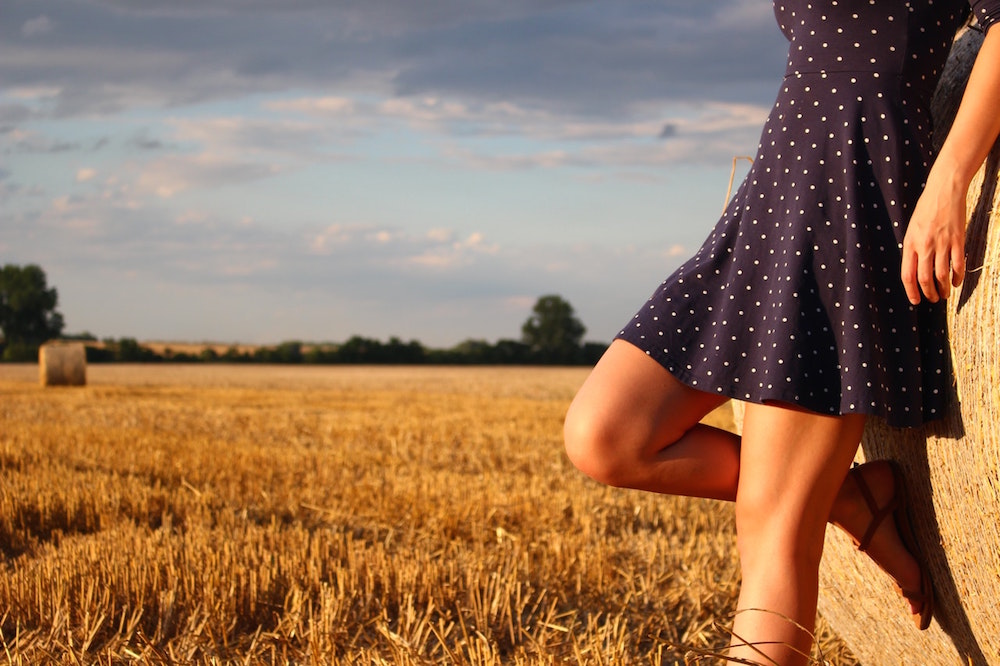 Crazy for Crochet
It can't be helped that knitwear has to be in the picture. Parisians love it and they often wear it even when it's no longer the colder seasons. Of course, you shouldn't go for the chunky sweaters you wore last winter unless you want a heat stroke! For this season, and according to the Paris Fashion Week runways, crochet is the way to go. This identifiable Mediterranean look is sexy yet sophisticated and evokes the same ease as knitwear.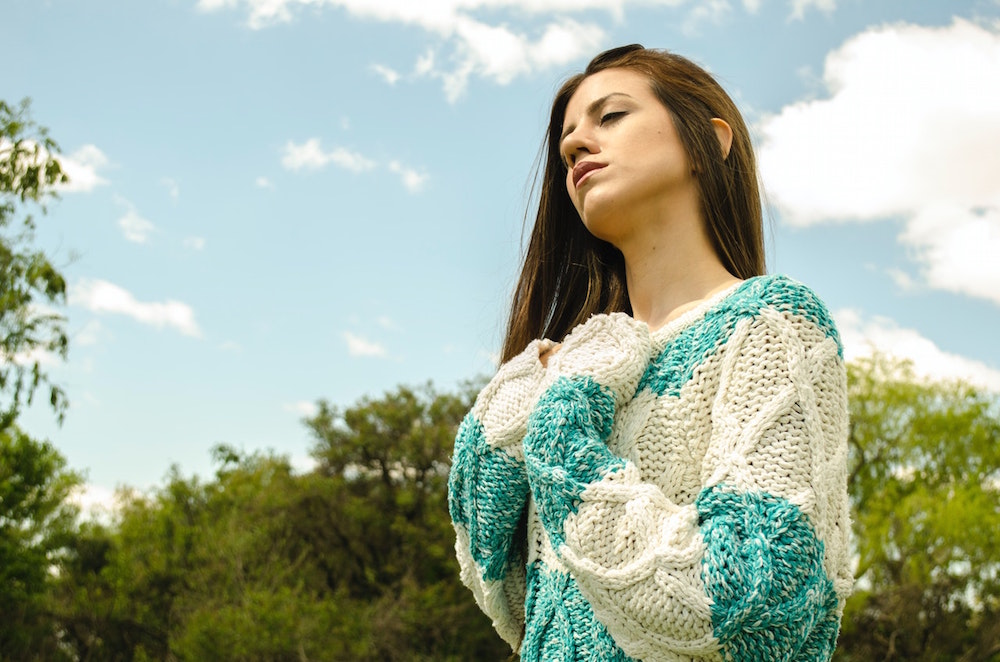 Fancy for Florals
While Miranda Priestly from "The Devil Wears Prada" might not find florals for spring and summer groundbreaking, sometimes, it can't be helped. You'd want to look pretty and feminine this season too, especially if you're going out on a date. So forego any preconceived notions you have about florals and rock them this summer! You don't have to wear them from head to toe. Showing them in just tiny details would be enough!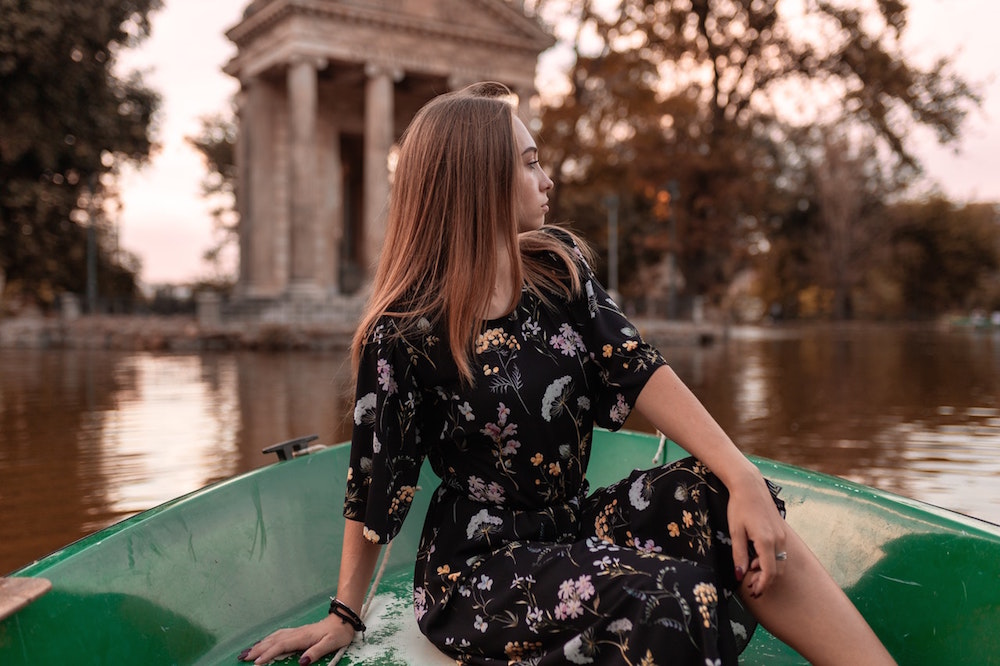 Sunglasses are a Must!
It probably goes without saying, but sunglasses are an absolute must in a summer Parisian outfit. Paris girls often look cool and uninhibited and the one accessory that helps them achieve that is a pair of sunglasses. The best part is you have several styles to chose from, such as dainty vintage pairs with elongated frames or sleeker pairs with shimmering finishes. And since Paris is the fashion capital of the world, you can probably get away with looking like a fashion editor in them!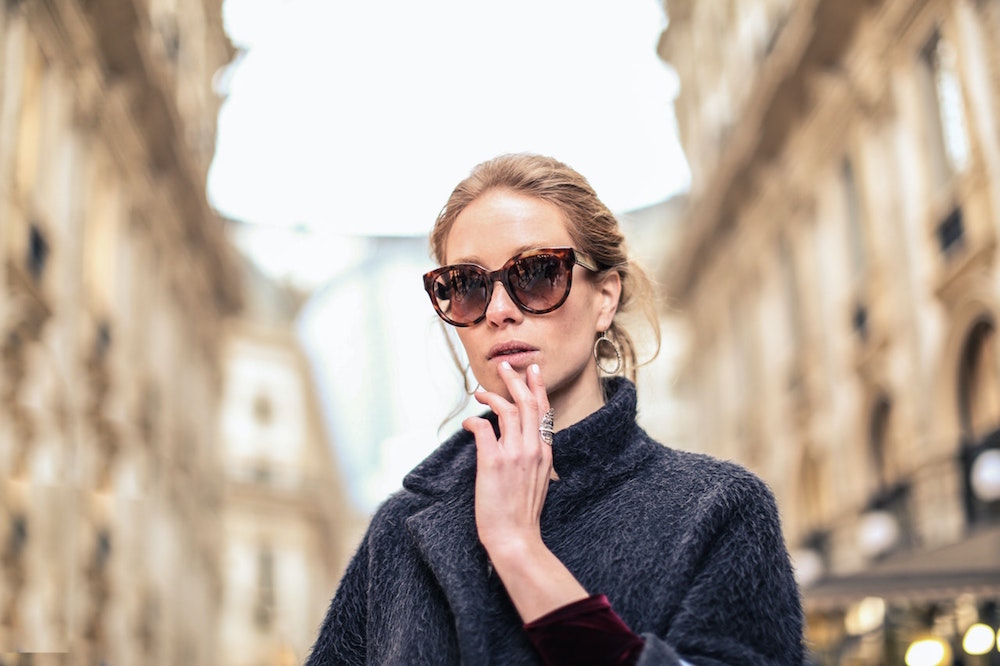 A Little Bit of Lingerie Never Hurt
Finally, a touch that really screams Parisian chic is lingerie. And it's not just for sleeping either! Pairing your outer pieces with your lingerie makes for a daring a seductive look without it looking vulgar. In fact, going for the right piece and styling it in the right way may even make your look even more sophisticated. Always a winner is the combo of a silky lingerie top (that's not too traveling) with a tailored suit. Softness and structure rolled into one!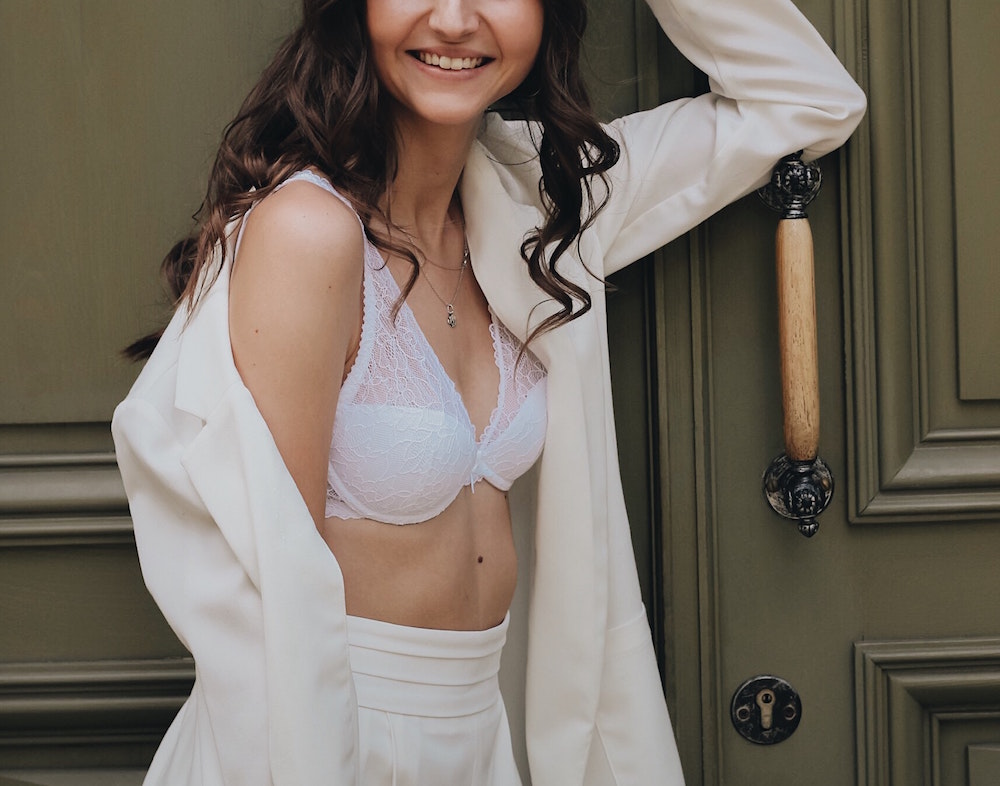 Achieving the Parisian look isn't all that difficult even during summer! That signature simple and relaxed French style looks just as cool, seductive, and impactful during summer. You just have to know what style staples to go for and how to dress them up for the season!