Everyone knows that Paris is the ultimate Instagrammable city. From its great monuments and iconic landmarks down to its most obscure cobblestone street, practically every corner of it is picture-perfect. Of course, this includes the many cafes in Paris too. More than just their delicious coffee, croissants, and cakes, a good number of the city's hotspots are absolutely beautiful. There's the famous La Maison Rose, for example, with its little slice of the French countryside. Les Deux Magots, on the other hand, is a historic cafe you simply have to see at least once. And it couldn't get any more Instagram-worthy than the flowery La Vrais cafe in Montmartre.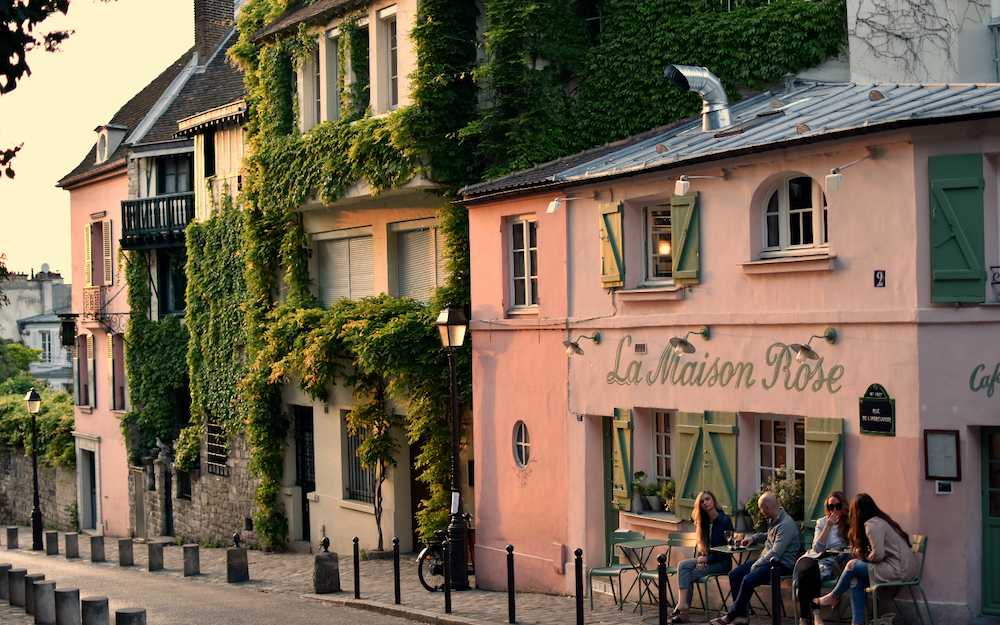 La Maison Rose
In the beautiful Montmartre neighborhood in the 18th arrondissement, La Maison Rose is the closest thing you can get to the French countryside in Paris. Not only is it located in one of the quieter (yet ironically popular) parts of the district, but the place itself looks straight out of a French provincial town. Housed in a pink maisonette that looks like a fairytale cottage, the cafe looks as sweet as its desserts. And speaking of desserts, they're what most people go here for. Coffee and cakes are what you'll want to order as you take a selfie or two in La Maison Rose.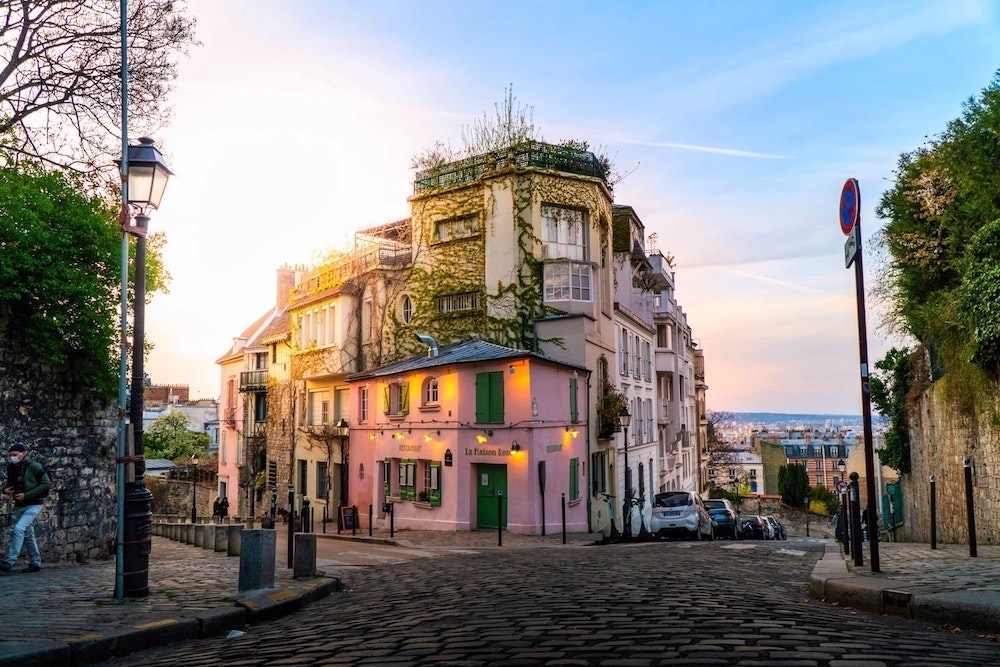 Source: Wikimedia Commons
Le Consulat
Also in Montmartre is Le Consulat, perhaps one of the most iconic cafes in Paris. Having been around since the 19th century, it's a historic hotspot that has stood the test of time. Some of its many famous patrons over the years include Vincent Van Gogh, Pablo Picasso, Henri de Toulouse-Lautrec, and other prominent artistic and literary figures of their time. But what truly makes this cafe so Instagram-worthy is its famous facade. With its attention-grabbing red and green awning, big sign, and crimson exterior, Le Consulat captures the Parisian and nostalgic charm of cafe society.
Source: Wikimedia Commons
La Vrais
If you're still in the 18th arrondissement and looking for an Instagrammable cafe in Paris, stop by La Vrais on Rue des Abbesses. It's a great place to enjoy some lamb shanks, well-cooked steaks & scrumptious risotto. Paired with fine wine, it's the ultimate Parisian haute cuisine! And going back to its Instagram-worthy status, La Vrais is famous for its flowery facade, especially in spring. Once spring has arrived in Paris, you can bet that this cafe will burst with as much floral beauty as the many parks in Paris. You won't want to miss capturing it for your Instagram feed!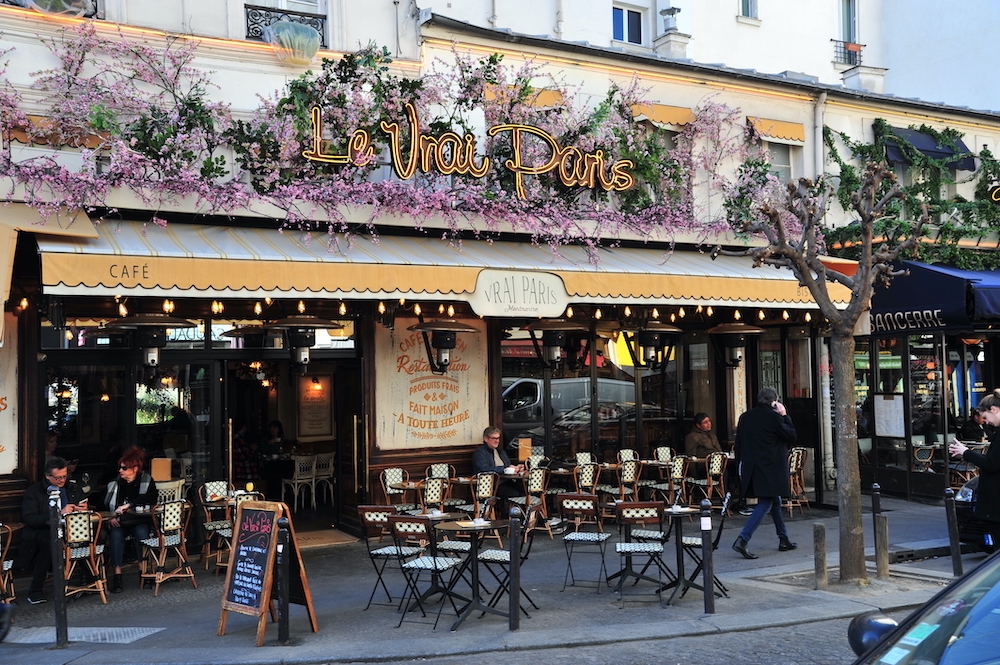 Source: Wikimedia Commons
La Flamme
Speaking of flowery cafes in Paris, La Flamme on Avenue de Wagram, which is between the
8th
to
17th arrondissements
, is a definite must-see too! What's so captivating about it is that the flowers are so bright and colorful but the cafe's facade itself is black. The colorful contrast between the two makes for a breathtaking Instagram post. And when you get inside, the rose-tinted lighting and dark plum seating invoke a totally different but similarly exhilarating mood. Ultimately, La Flamme's visuals are so striking that you'd barely focus on their fine food!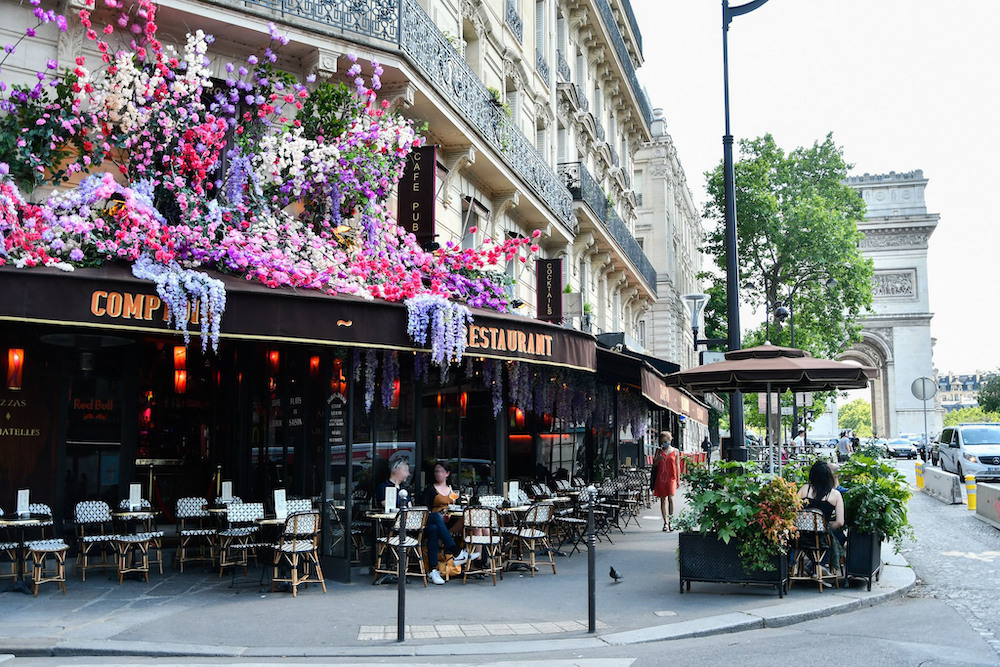 Source: La Flamme Facebook Page
Maison Sauvage
And the last of this list's flowery cafes is Maison Sauvage on Rue de Buci. Perhaps one of the brightest culinary gems of Saint-Germain-des-Prés in the
6th arrondissement
, you can't help but be drawn to it when you spot it from the distance. Its flowery facade is just so elaborate and colorful, you almost couldn't believe that it's not a flower shop. Instead, Maison Sauvage is a notable brunch spot that serves delicious meals on small plates. From avocado toast to a bacon cheeseburger, you can enjoy hearty meals in smaller portions.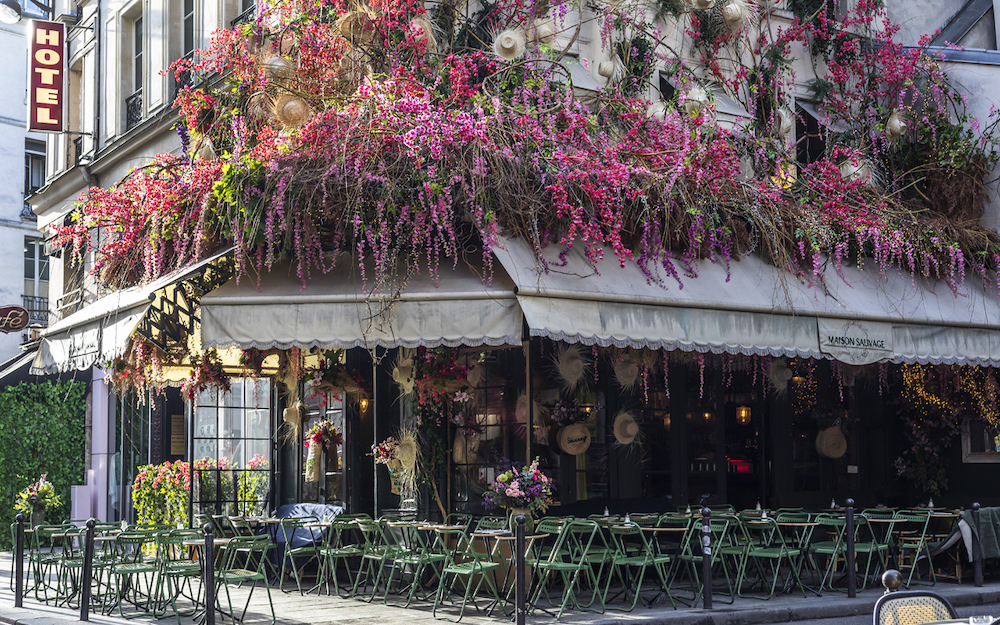 Source: Maison Sauvage
Le Dome Café
Montparnasse is one of the best places to get into the cafes in Paris. Not only is it one of the most popular and historic
neighborhoods in Paris
, but the hotspots here are pretty notable too. One such is Le Dome Café, one of the most famous cafes in the city. While it's not exactly the most visually striking of the bunch, its history of patrons is its proudest legacy. No less than Max Ernst, Pablo Picasso, Ernest Hemingway, Samuel Beckett, Man Ray, and Leonora Carrington have all dined here. That alone makes the place so Instagram-worthy!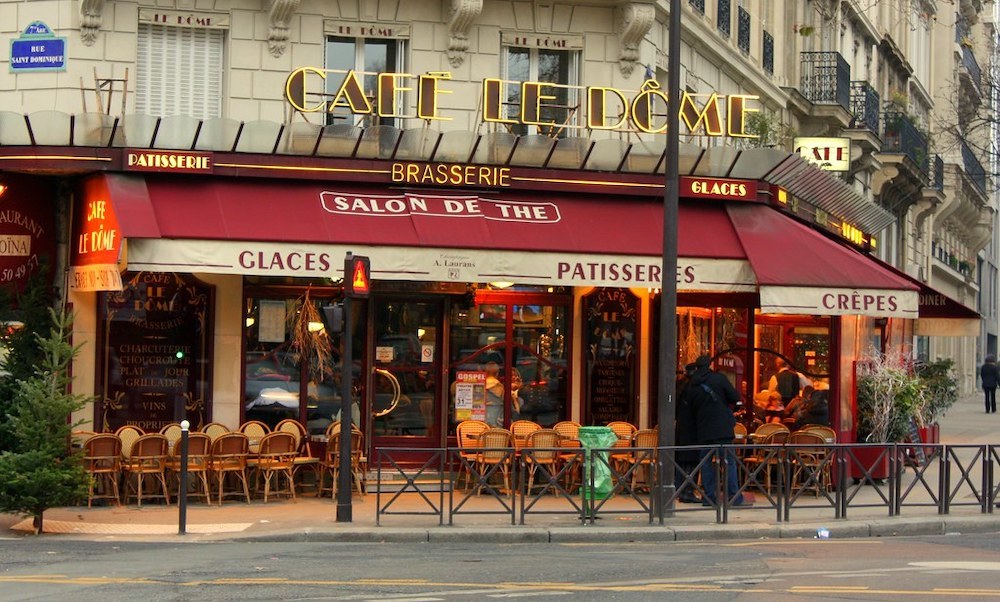 Source: Flickr.com/ Henrik Berger Jørgensen
Les Deux Magots
Similar to Le Dome Café, Les Deux Magots is another historic cafe in Paris that boasts an impressive history of historic patrons. In the early 20th century, the hotspot was the toast of cafe society. The who's who of the city's intellectual elite would hang out here, including Simone de Beauvoir, Jean-Paul Sartre, Ernest Hemingway, Richard Wright, James Baldwin, and even Julia Child. The fact that you can dine in the exact same spot where many of these historic figures once ate and spent time is wild! Your Instagram post of Les Deux Magots might even garner more likes than the more beautiful cafes.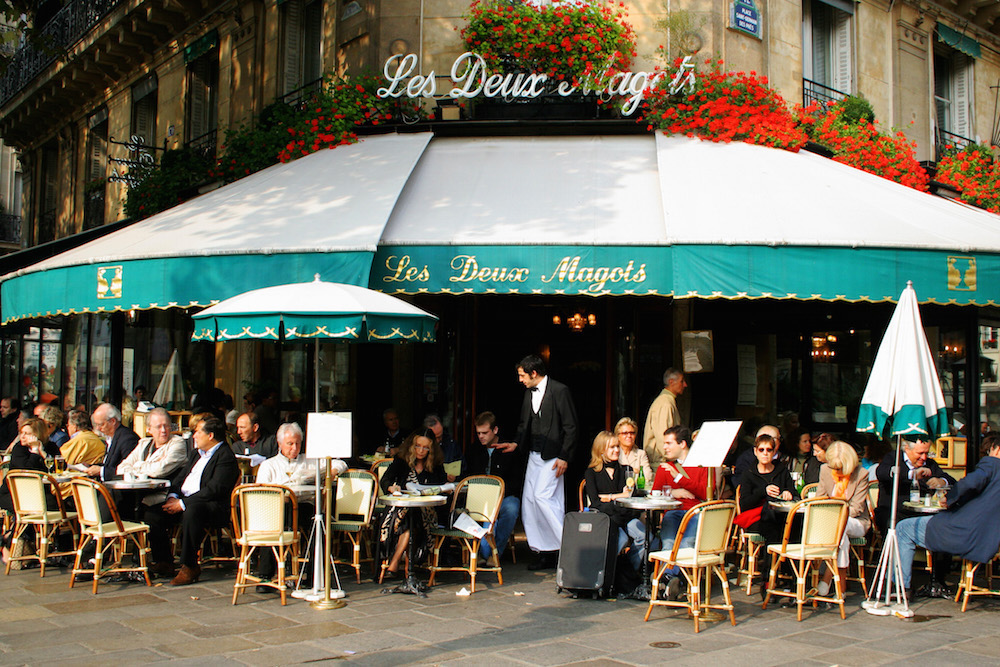 Source: Wikimedia Commons
Café de Flore
Right across the street of Les Deux Magots stands Café de Flore, its main rival. Also once the toast of the cafe society in Paris, the place had its fair share of historic patrons. In fact, the reason why these two cafes are rivals is that the same intellectual circles would hang out in both. Both hotspots had to battle it out in drawing in the most influential diners to their space. As such, Café de Flore became one of the most iconic and quintessential cafes in Paris. It's a must to take a selfie here!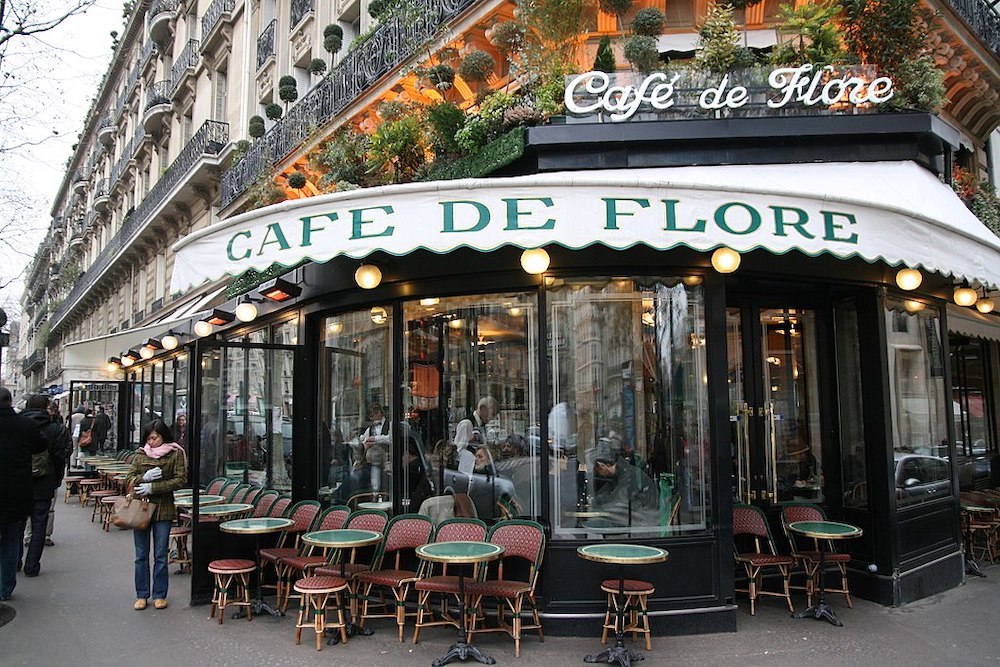 Source: Wikimedia Commons
Café De L'homme
It's no surprise that Café De L'homme is among the best Instagram-worthy cafes in Paris. Perched atop Place du Trocadéro, it offers some of the best views of the Eiffel Tower. Not only can you dine on fine haute cuisine here, but you can do so as you bask in the monumental glory of the iconic landmark. You'd be crazy not to take a selfie here! Nothing says 'I am in Paris!' quite like having an Instagram post where the Eiffel Tower is in the background. And you couldn't have picked a better place for that than Café De L'homme!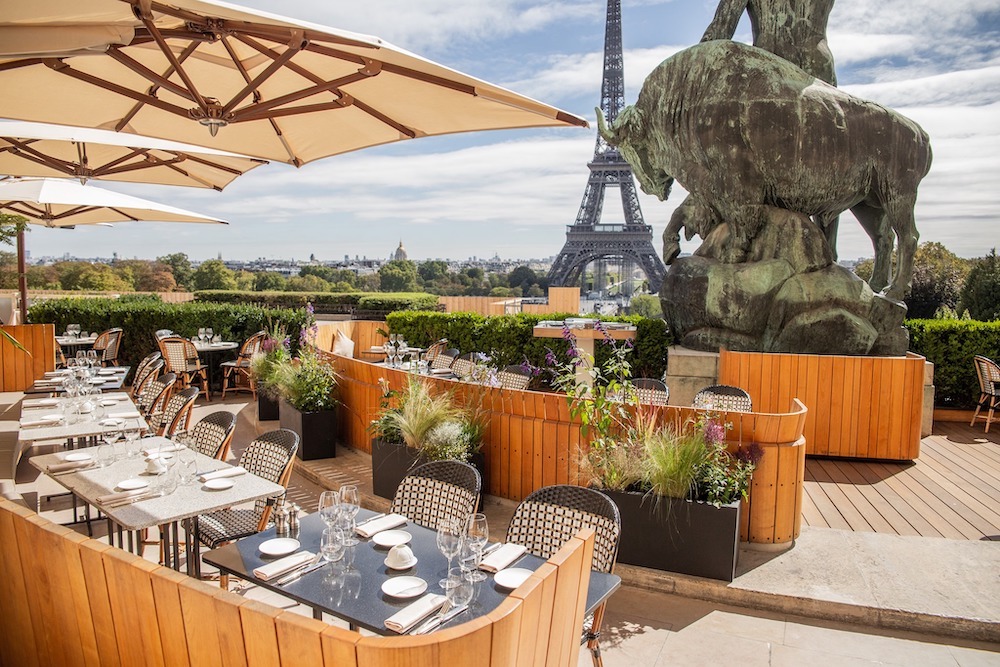 Source: Café De L'homme Facebook Page
Discover the 9 most Instagrammable cafes in Paris and get lost in their Parisian charms, postcard-worthy beauty, and idyllic appeals. These are the hotspots that have made cafe society thrive in the French capital!